Lily Ann Cabinets sets itself apart from the competitors by offering our customers variety and style in quality Kitchen cabinetry! We also offer our customers the ability to control the design they want or need for their kitchen spaces.
Our standard Kitchen cabinets render a base size of twenty-four inches and a wall length of twelve inches, but we can adjust our cabinet sizes in sizes you won't find anywhere else. Lily Ann Cabinets offers customization options that ensure that you can fit our cabinets in your kitchen how you want and need them.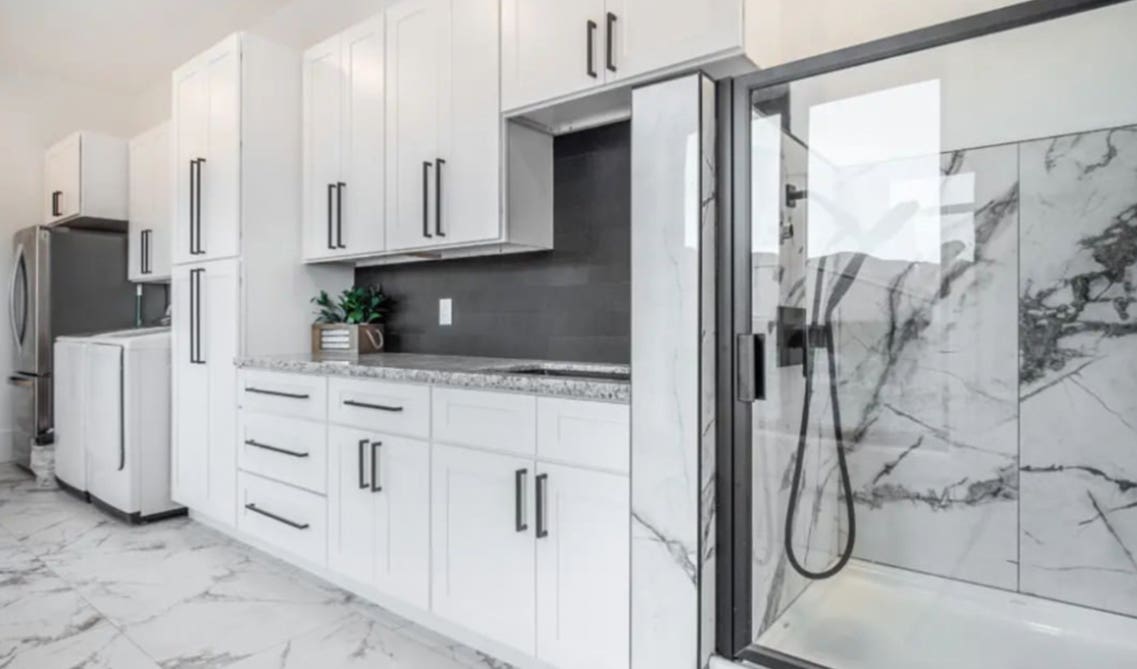 Some customization options include increasing or decreasing a cabinet's depth; this is important for homeowners since some kitchens might not offer much cabinet wall space for cabinets. Still, with creativity and the design flexibility Lily Ann Cabinets offers, you can increase your kitchen storage space by increasing the depth from the wall of your cabinets.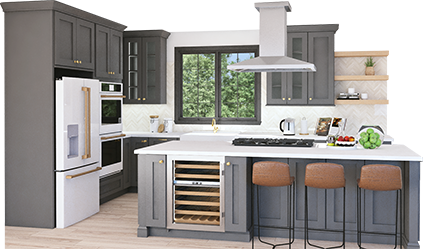 Get your FREE 3D kitchen design today!
Start Now
Other customizations that can increase your kitchen storage space include the cabinet on the side of the refrigerator. We can decrease the depth of it, leaving space for heat ducks, or plumbing pipes, allowing you to design your kitchen to look and feel functional.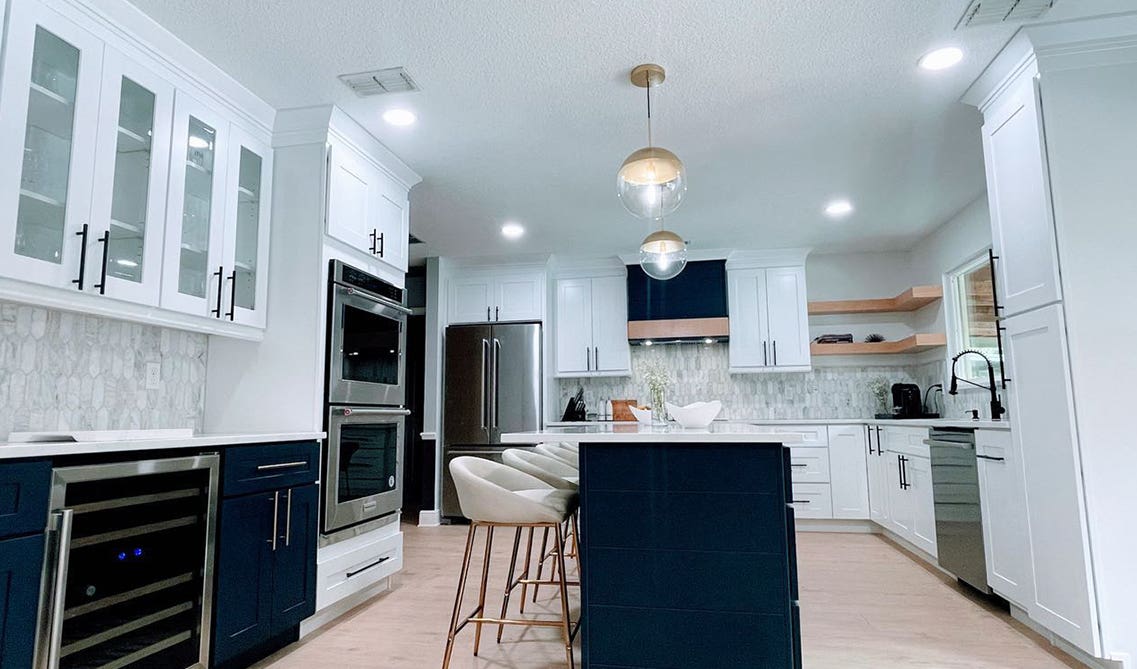 Another customization that Lily Ann Cabinets offer is adding glass doors to all of our cabinets. Customizing glass doors to any cabinet allows you to control and design the exact look of your kitchen; you can display beautiful dishes or vases and what areas and items to keep concealed with your regular cabinet doors.
Also, Lily Ann Cabinets offers you various options on decorative hardware to attach to your cabinets to give your kitchen the look you want.
Checkout: 7 Ideas To Make Your RTA Cabinets Feel Custom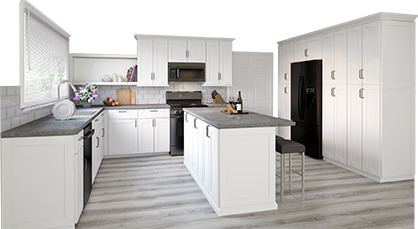 3D Kitchen Visualizer Tool
Bring your dream kitchen to life with our free kitchen visualizer!
Design Now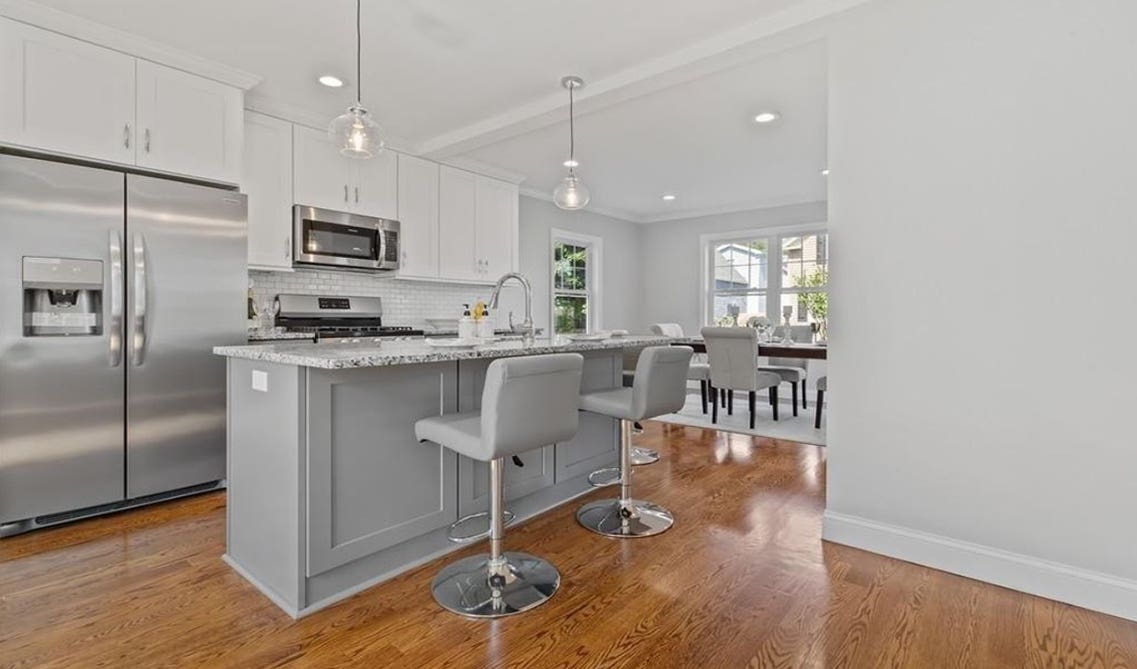 Another important customization option Lily Ann Cabinets offer is to customize microwave bases. We can customize our cabinets to fit your microwave size, saving you money (and counter space) on buying the usual mounting stock sizes. Lily Ann Cabinets customization options allow you to design how deep you want your drawers or how you want to use them, all to elevate your kitchen's appeal.
The option to customize cabinet sizes and depth is fantastic and allows you to maximize your kitchen space. Moreover, having the ability to customize your cabinets means you can make the best use of "dead space" that the standard cabinets from our competitors inevitably create. A popular customization option we offer base is filler pull-outs that use dead space between cabinets, walls, or appliances. Many customers add the filler pullout as a spice rack or store baking dishes. Or, you could also design your entire pantry to pull out, allowing you to easily store big mixing bowls and even appliances.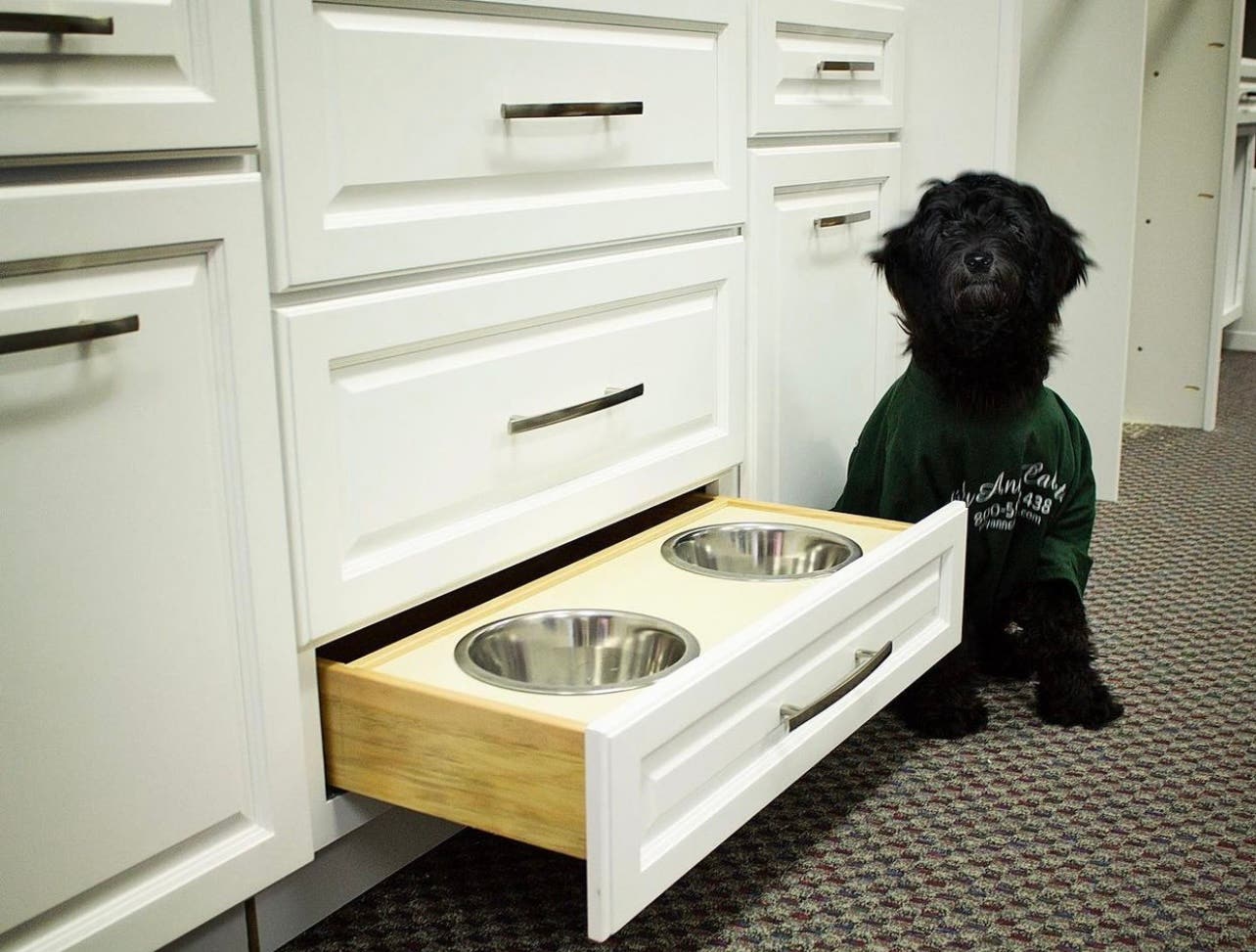 Another of our favorite and trending kitchen customizations includes adding a "tap-and-release" drawer to a bottom cabinet, where you can store Fido's dog bowl. The "tap-and-release drawer" makes it so that you can save your back and simply tab the drawer so that it opens, or you can train your dog to tap the drawer so he can independently access water or food when they want.
The "tap and release drawer" makes it so that you no longer have to have dog bowls set down for someone to trip over and have water or dog food spill everywhere; this allows for clean and neat storage of dog bowls that you can tuck away when you have company. Regardless of the size of your kitchen, you can maximize the storage and elevate the use and appearance of your kitchen by adding the upgrades and options of your choosing.
Lily Ann Cabinets has shelves with lifting mechanisms that save your back from having to haul your mixer from the pantry. The shelf on the lifting mechanism extends your counter space by bringing the appliance of your choice out to you. Other options you can add to your drawers are two tiers, adding inserts to a drawer specifically for cutlery, or adding the knife organizer option.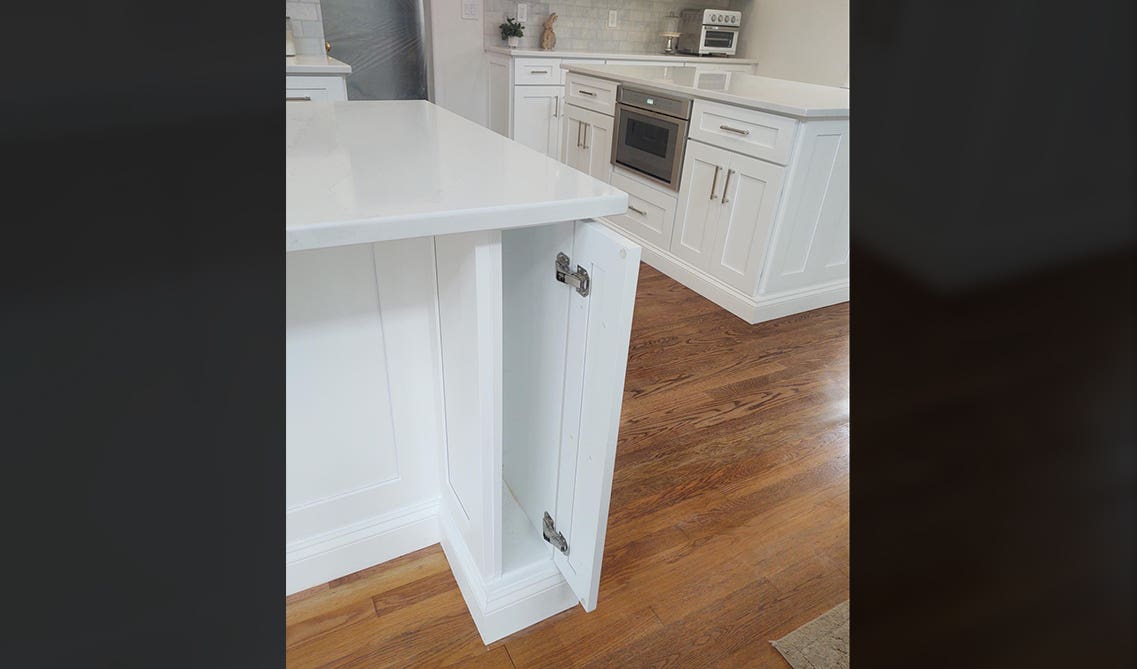 Lily Ann Cabinets values quality, so giving our customers the ability to design their kitchens exactly how they desire is important to us. We know that adding the options you need in your kitchen elevates the quality of the use of your kitchen and adds value to your home.
FAQ
1. Can Lily Ann Cabinet do custom cabinets?
Yes! We can adjust our standard cabinetry to fit the needs of your home. All you have to do is contact one of our professional designers and give us the details of your cabinet design.
2. Is Lily Ann Cabinets kitchen cheaper than custom?
Our standard pricing for our cabinetry is cheaper than our box-store competitors and our customizations are reasonably priced since we do all the adjustments in our warehouse.