Are you considering replacing the kitchen cabinet doors in your home in 2023? If so, you may be wondering what the cost of this project will be. Kitchen cabinet door replacement can vary in cost depending on several factors, such as the size of the job, the material used, and the level of customization needed. n this blog post, we'll discuss how much does it cost to replace kitchen cabinet doors in 2023, so you can make an informed decision about your project.
Can You Replace the Cabinet Doors?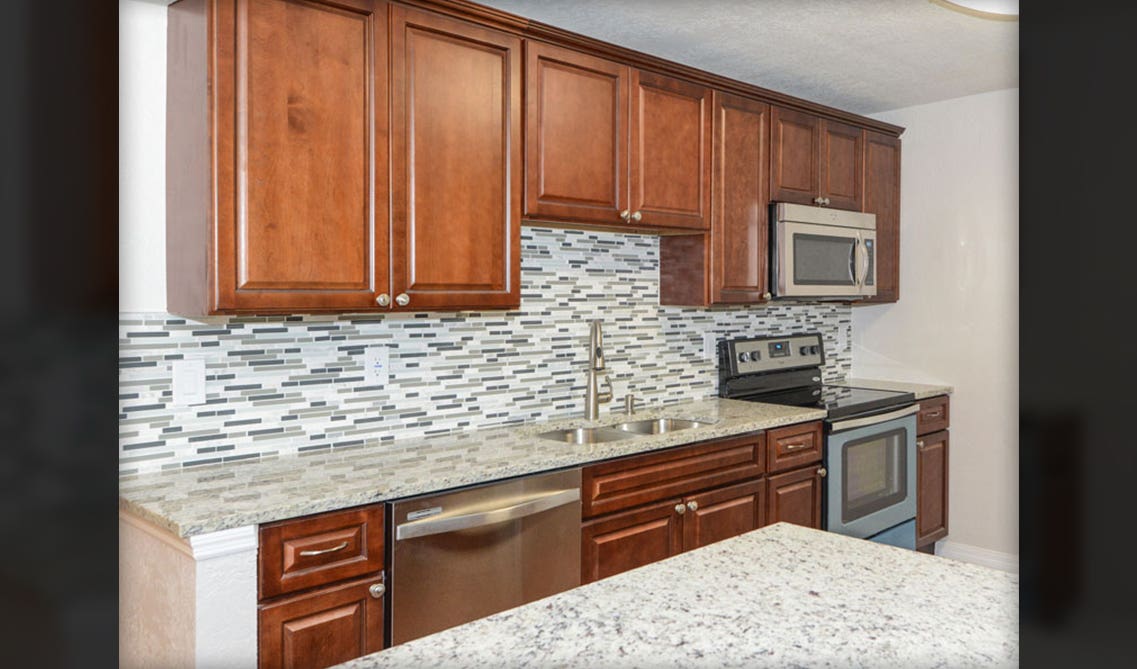 Yes, you can replace the cabinet doors. Replacing a cabinet is also known as cabinet refacing, which is a quick DIY project that most homeowners can do on their own. Replacing the kitchen cabinet doors is much cheaper than replacing the entire cabinets and can also be an easier way to update the look of your kitchen. You may be able to reuse the existing hardware, such as hinges and handles, for further savings.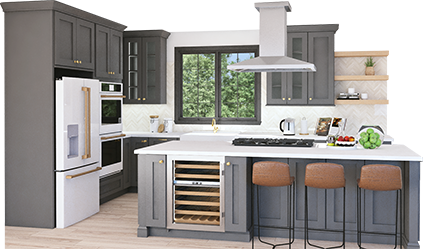 Get your FREE 3D kitchen design today!
Start Now
How Much Does it Cost to Replace Kitchen Cabinet Doors?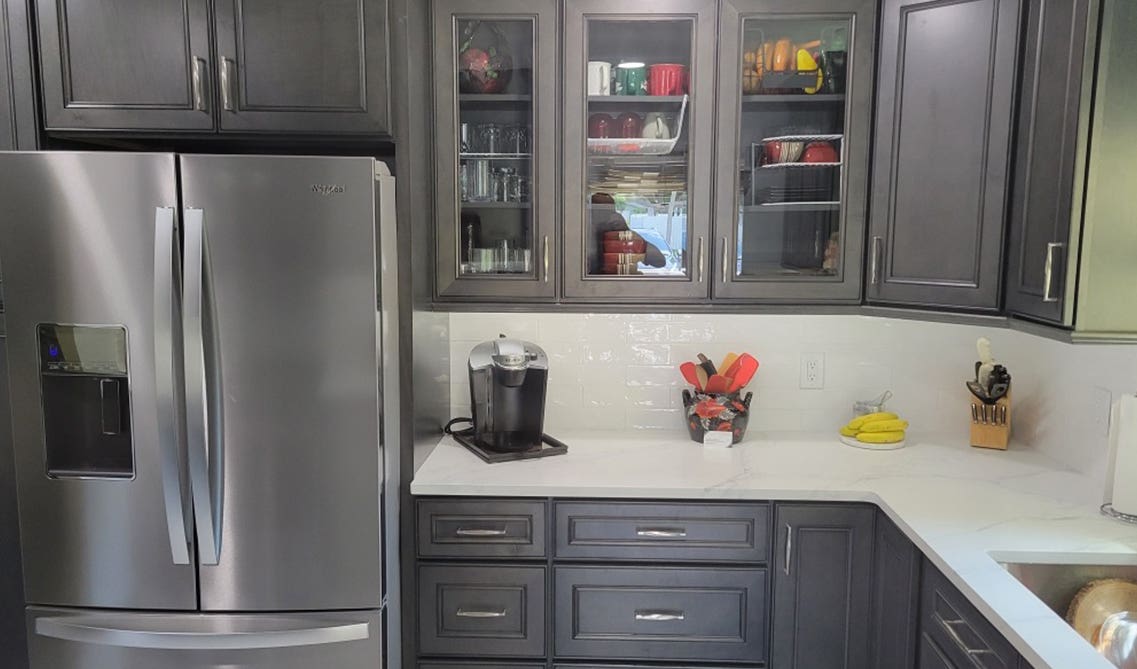 Replacing kitchen cabinet doors can be a cost-effective way to give your kitchen an updated look. The average cost to replace kitchen cabinet doors is $2000 - $7000, depending on the type and size of the doors you choose. If you opt for glass kitchen cabinet doors, the cost will be higher than stock, solid wood options. You can also choose custom or replacement kitchen cabinet doors with decorative accents, which will add to the overall cost. Labor costs are also a factor in the price of replacing kitchen cabinet doors. If you're not up for a DIY project, hiring a contractor to install your new doors may be an additional expense.
Labor Costs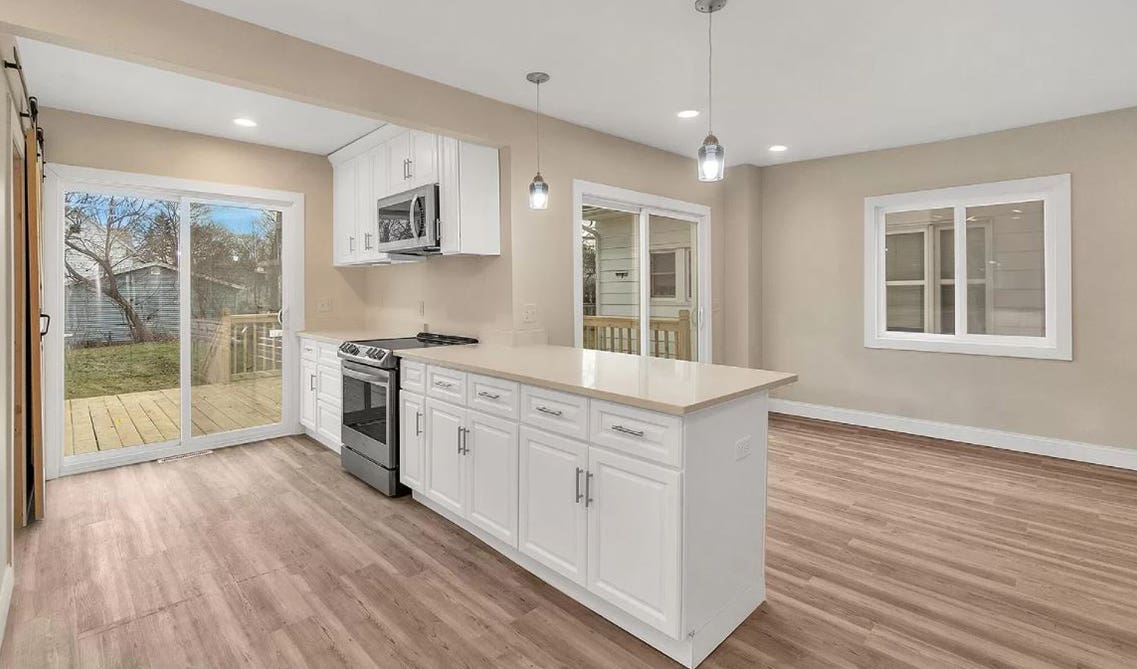 If you are looking to replace kitchen cabinet doors, then hiring a contractor would be the best option. Professional help can make the job easier and less stressful. The average cost for labor to replace kitchen cabinet doors ranges from $45 to $120 per hour. Depending on the complexity of the job, it can take anywhere from 2-3 hours for a basic replacement. Labor costs will also include the fee of the contractor, planning, acquisition, equipment, and material. All in all, budgeting between $200 and $600 for labor should provide you with enough coverage for replacing kitchen cabinet doors.
Checkout: How To Hire A Local Kitchen Remodeling Contractor
What Are Some Tips for Installing Cabinet Doors?
If you're planning on installing cabinet doors in your kitchen, there are a few tips to keep in mind that can help make the process go smoother. First, if you plan on using custom kitchen cabinet glass doors, be sure to measure accurately and double-check the measurements before ordering. If you're replacing existing cabinet doors, make sure to measure both the inside and outside edges to ensure that the new doors will fit properly. When it comes to installing kitchen cabinet doors, it's important to take your time and make sure each one is properly aligned. Start by attaching the hinges to the cabinet frame and then use a level to ensure that the door is level and securely installed. You should also take extra care when cutting any wood pieces or drilling holes in the door hardware.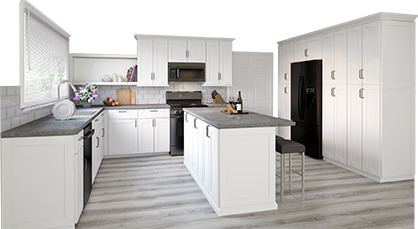 3D Kitchen Visualizer Tool
Bring your dream kitchen to life with our free kitchen visualizer!
Design Now
Custom DIY Doors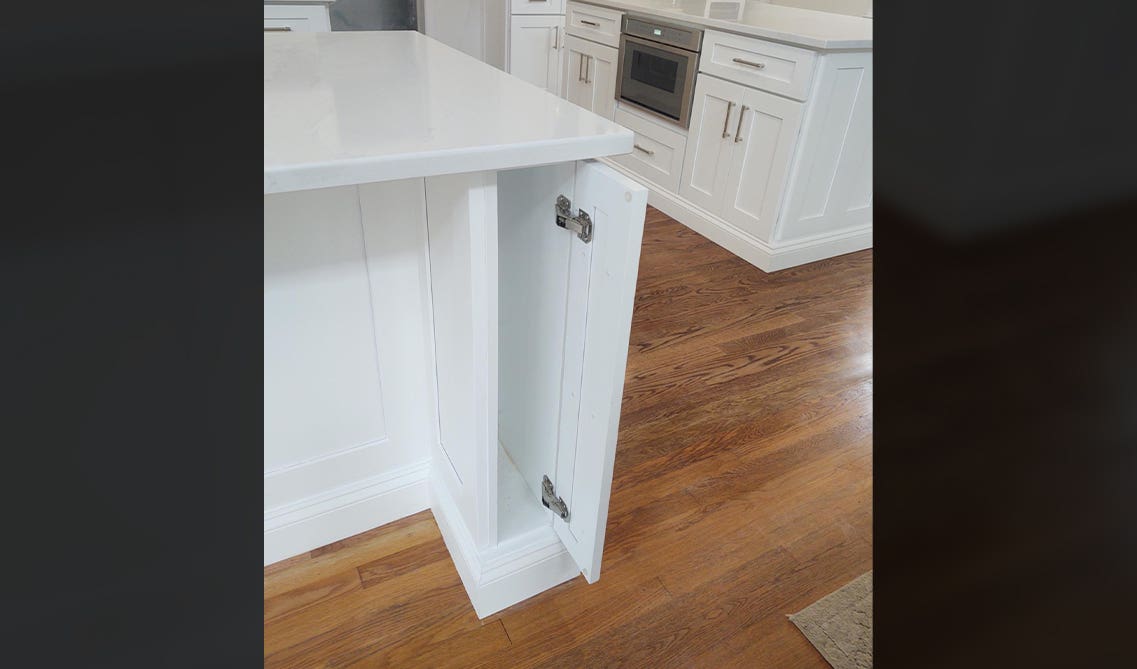 If you have some DIY skills, you can save a lot of money by replacing your kitchen cabinet doors yourself. With the right tools, you can make custom cabinet doors with any material of your choice. If you decide to go with wood, the cost may be a bit higher. But with the right tools and materials, you can make custom replacement kitchen cabinet doors for a fraction of the price of buying ready-made ones.
Checkout: Complete Guide To Cabinet Door Styles
Adding Door Hardware
Once you've decided on the type of kitchen cabinet door replacement that you would like to install, it's time to consider the door hardware. This includes pulls, knobs, and hinges, which can help to make your cabinets look great. The cost of knobs and pulls can be as little as $5, and the more expensive hardware like hinges can cost up to $40. However, no matter how much you spend on your door hardware, it is important to choose something that fits with the overall style of your kitchen cabinets.
FAQ
1. Can I just replace the doors on my kitchen cabinets? 
Yes! If you aren't looking to replace your entire cabinet, replacing the doors on your kitchen cabinet is an option!
2. Is it expensive to replace kitchen cabinet doors?
It isn't very pricey, but in the long run, you may want to look into replacing the entire cabinet if there is damage to the inside.