The biggest feature that stands out to prospective tenants in any rental property is the kitchen cabinets. The right kitchen cabinets help provide that wow-factor necessary for a potential renter to sign on the dotted line. The wrong cabinets, conversely, could be the reason a tenant decides to live elsewhere. Investing time and money to install new RTA cabinets in your kitchen will ultimately help drive revenue in both the short-term and long-term. Rental rates increase for landlords with the right cabinets in their kitchen. Those same upgrades also help when it comes time to eventually sell the property.
Choose White Cabinets for your Rental Property
White cabinets open up the decor options considerably in a kitchen. They also provide a fresh and clean feeling throughout the room. If you install colored or dark cabinets in your rental property, you'll be limiting your tenant regarding how they can decorate the kitchen. White cabinets are flexible enough to go with any design. White cabinets also work well on the resale market for many of the same reasons. They will provide that fresh, clean and open feeling to a new buyer as well, while also allowing that creativity for decor. But you can't just select any white cabinet and think you've made the right choice. The white cabinets that specifically drive the most revenue for rental properties are outlined below.
White Shaker Cabinets
The White Shaker Cabinets line is one of the most popular cabinets on the market. Lily Ann Cabinets offers this product with a unique and contemporary design. Its combination of aesthetics, craftsmanship, and price makes this an excellent fit for rental property owners. These RTA cabinets help landlords save money with their easy assembly and install. The quality of this cabinet will also hold up through the dings and bangs that come with rental properties. Shaker cabinets have been in style for many years and won't go out of style anytime soon. They are a great long-term option for your rental property.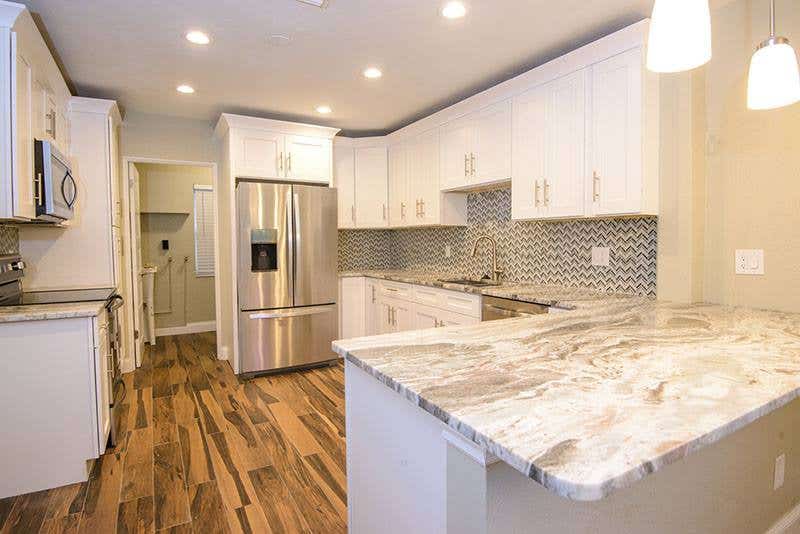 Kitchen featuring Lily Ann Cabinets' White Shaker cabinetry.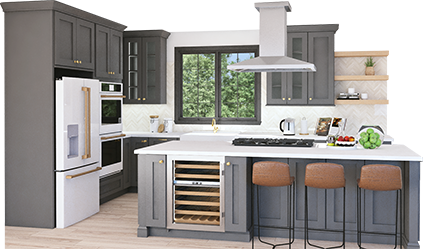 Get your FREE 3D kitchen design today!
Start Now
Antique White Cabinets
For more of an upscale rental property, Antique White Cabinets provide a refined look of elegance and charm. Constructed from Grade A birch, the antique white cabinet includes a fully overlaid five-piece mitered door and drawer heads with raised trim accents. These ready to assemble cabinets will spare landlords the expense of hiring a carpenter to construct. They will also look great and provide sturdy storage to tenants while offering an inviting feel for many years to come.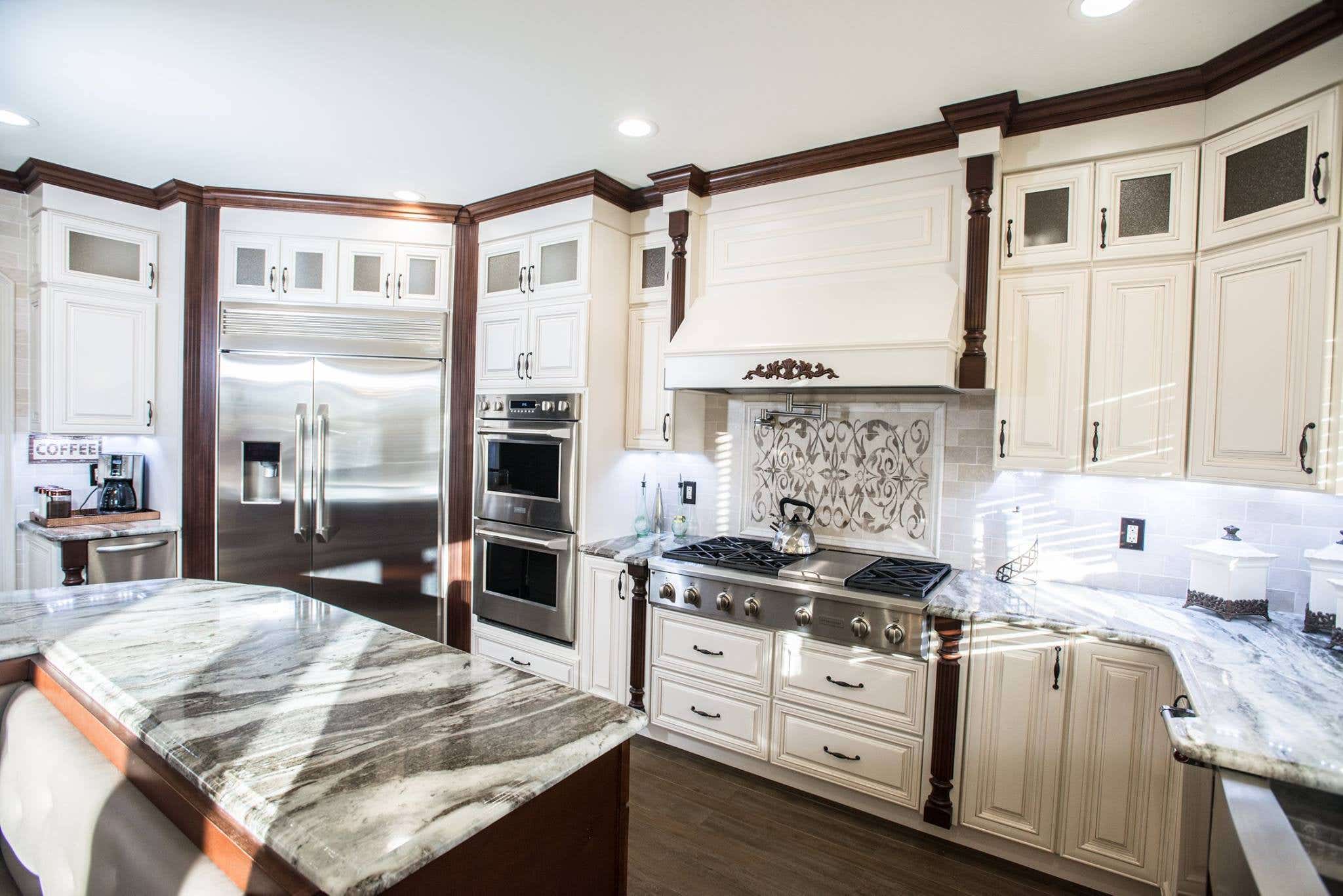 Antique white cabinets bring a subtle elegance to any kitchen.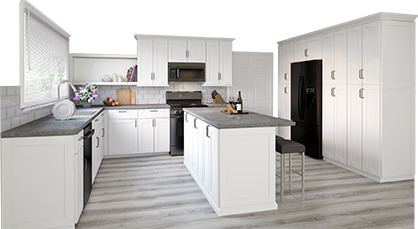 3D Kitchen Visualizer Tool
Bring your dream kitchen to life with our free kitchen visualizer!
Design Now
Key Largo White Cabinets
Key Largo White Cabinets are a great option for rental property owners as well. The main identifying characteristics are the true white color with raised panel doors. These cabinets provide a fresh look and work with almost any decor. This modern cabinet is great for both increasing rental revenue as well as increasing the property value when it comes time to sell. These cabinets for rental property owners help create an advantage against the competition and work to convert prospects into tenants.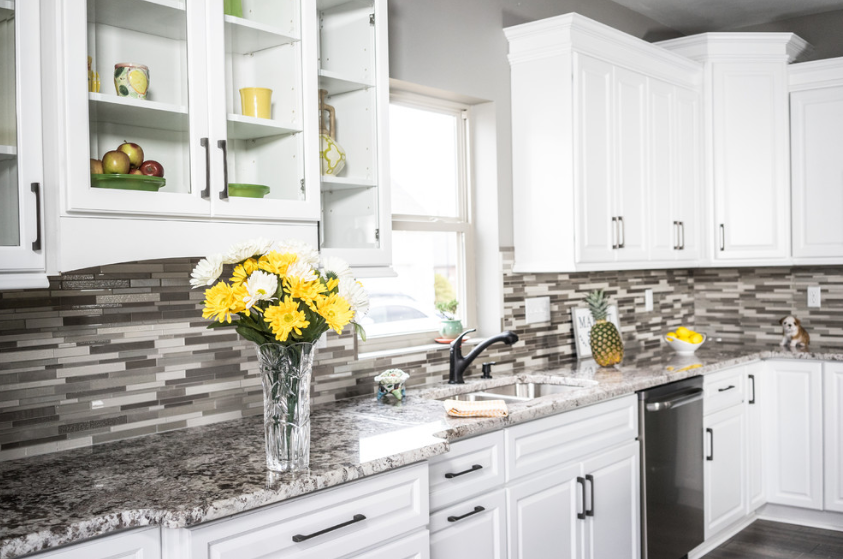 Key Largo White cabinetry is simple, clean and understated.
Bristol Linen Kitchen Cabinets
The Bristol Linen Kitchen Cabinets offer a modern and elegant linen finish. This style of cabinet is known for its exceptional coolness and freshness, making it a tremendous addition to any kitchen. The RTA construction allows landlords to save money by not needing to hire professional carpenters to build and install. The quality of these cabinets are also unrivaled, made with a cabinet box of ½ inch solid plywood. If you need to fill your rental property, the Bristol Linen line will help you do precisely that.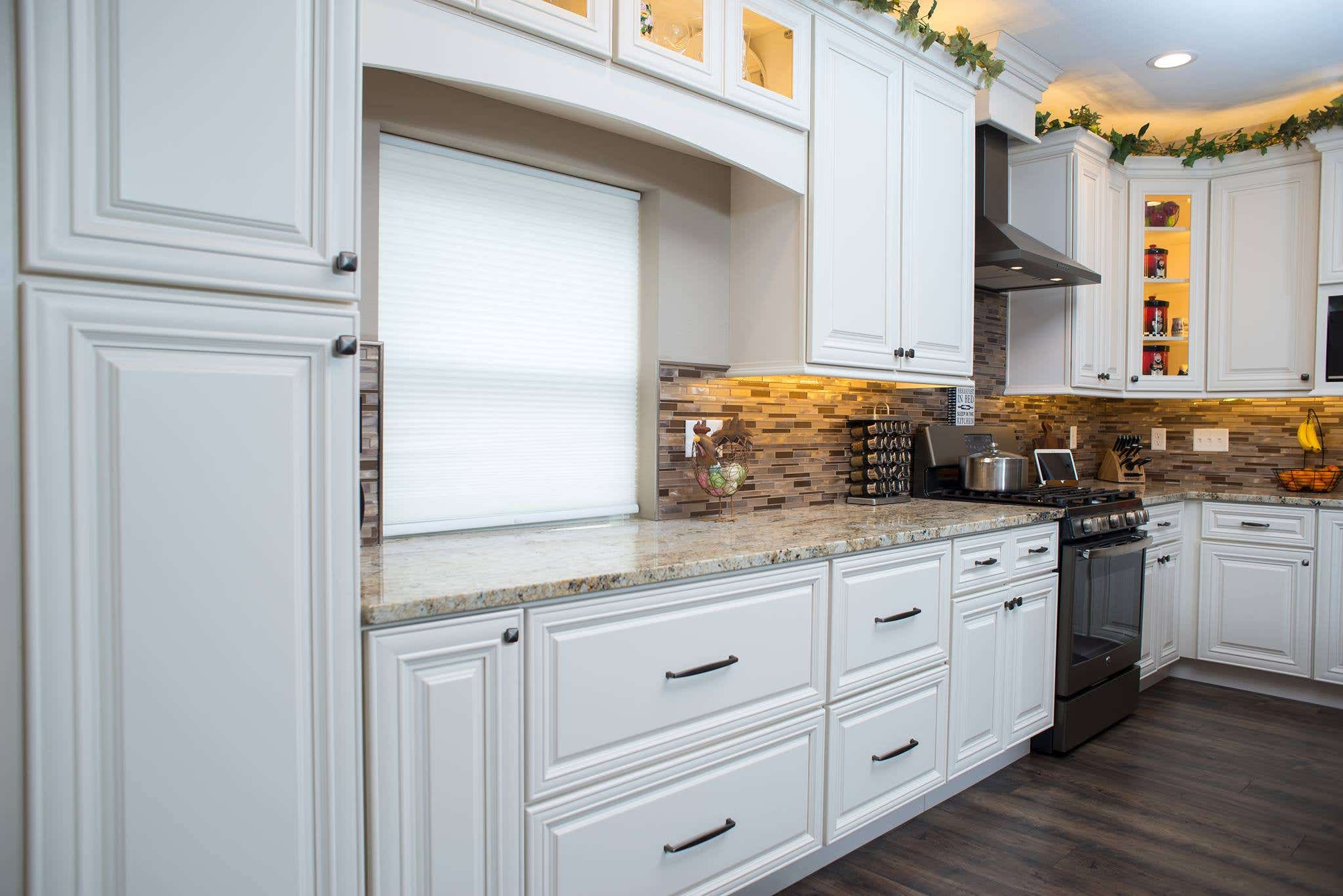 Bristol Linen cabinets blend seamlessly with any kitchen style.
Need Help With Your Kitchen Design?
Not only does Lily Ann Cabinets manufacture and supply White Shaker Cabinets, Antique White Cabinets, Key Largo White Cabinets, Bristol Linen Cabinets and many more, we also offer free kitchen design support for landlords who are looking to update their properties. After measuring your kitchen and providing a sketch with dimensions of your existing room, our professional kitchen designers will work to create a free 3-D rendering and scale drawings to help select and install the cabinets that work best for you. Start generating more revenue in your rental property by installing the right kitchen cabinets today.