Finding kitchen cabinets that offer both functionality and style can be a challenge, especially when it comes to your budget. Since new cabinetry is a big investment, it's important to make the right choice for your home. But don't stress, we've got you covered! Here are 4 important steps you need to take before beginning the cabinet buying process. Use these steps to save time and money by making an informed decision on which cabinets are right for you.
Step 1: RTA Cabinets vs. Assembled Cabinets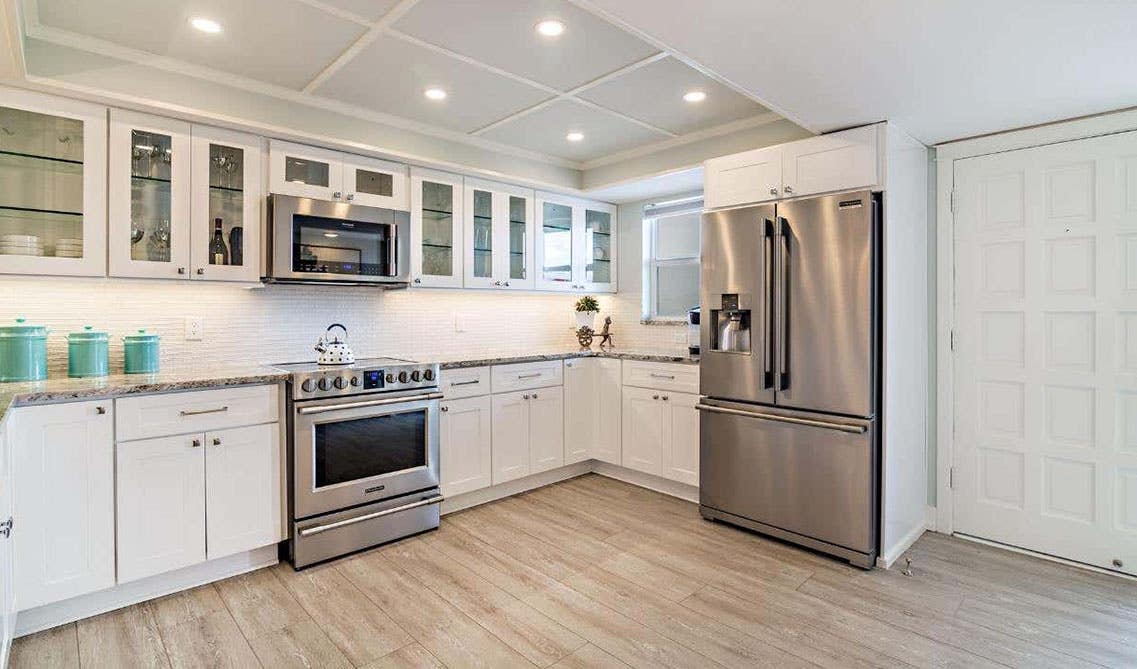 Before you start looking at style and functionality, you need to decide what kind of kitchen cabinets you want to get. If you're looking to save some money, RTA (ready-to-assemble) kitchen cabinets typically come with bigger cost savings. RTA cabinets come in a large variety of styles and can usually be assembled in one day by two or more people.
On the other hand, assembled cabinets come at a higher price tag because they are already put together. Although pre-assembled cabinets are more expensive, the quality is not always better than RTA cabinets. Always do your research on any cabinet before purchasing and opt for solid wood cabinets over cheap particle board fillers.
If you think RTA cabinets fit what you are looking for, Lily Ann's RTA cabinets, which are made of real wood, not particle board. Our kitchen cabinets come pre-assembled if needed and are still more affordable than assembled cabinets from your local home improvement store.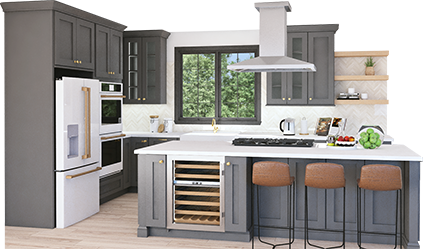 Get your FREE 3D kitchen design today!
Start Now
Step 2: Kitchen Cabinet Style
Next, you need to decide on the style of cabinets you want. With hundreds of different styles and colors available, it can be hard to choose. Here are a few tips from our design experts:
Modern Kitchen Style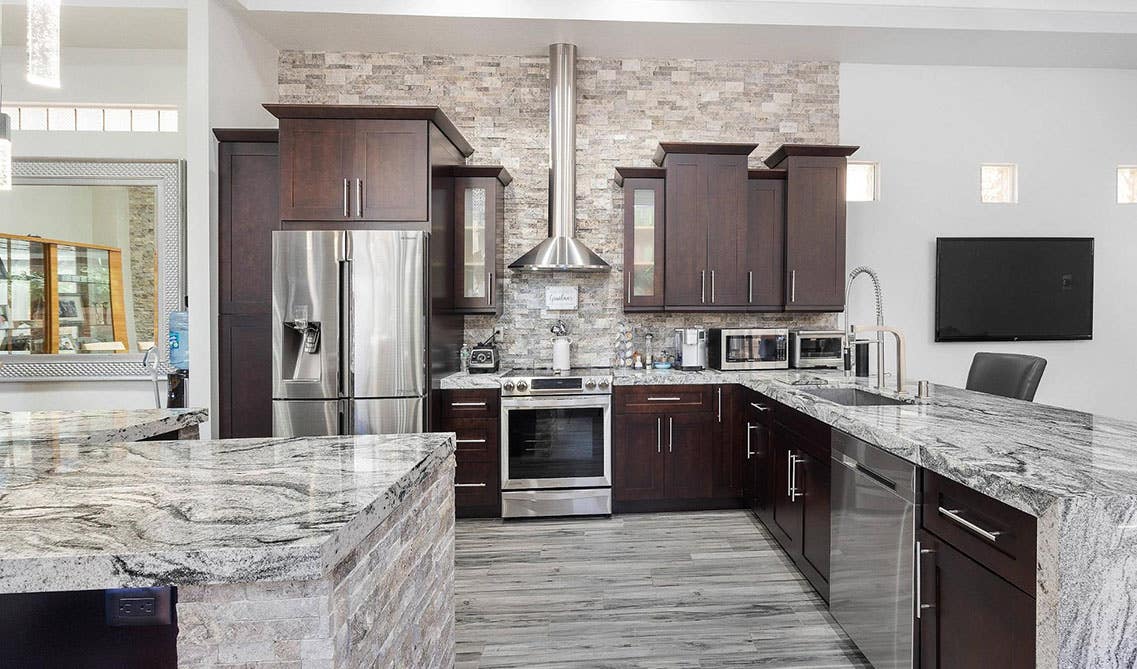 For a modern kitchen, opt for simple horizontal lines and patterns. Shaker kitchen cabinets have clean, straight lines and look ultra-modern when fitted with simple horizontal cabinet hardware. For a moody, dark modern look we recommend Shaker Espresso cabinets to invite deep rich tones into your kitchen design. [Check out our blog on modern kitchen design]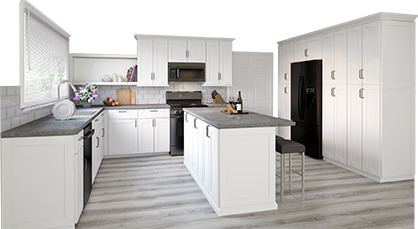 3D Kitchen Visualizer Tool
Bring your dream kitchen to life with our free kitchen visualizer!
Design N
Farmhouse Kitchen Style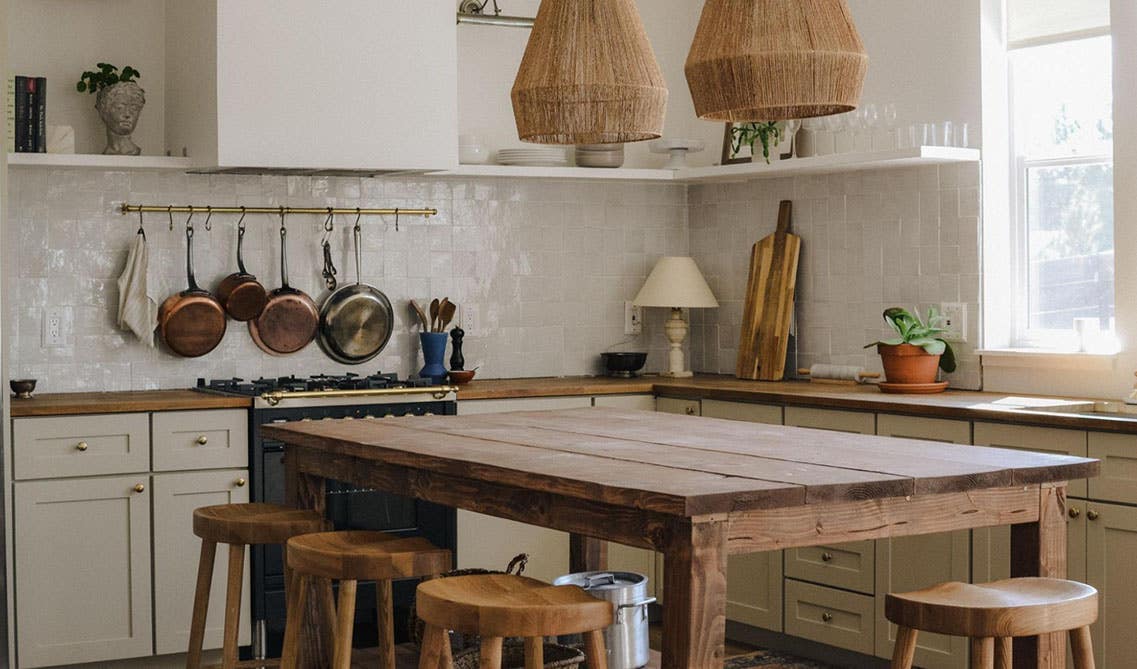 If a farmhouse kitchen is more your style, choose cabinets with depth and embellishment paired with traditional door hardware. York Antique White, Bristol Antique White, or Charleston Cherry cabinets accompanied with open shelves and distressed decor will give your kitchen rustic character while adding functionality.
Traditional Kitchen design

For a simple traditional design, you can never go wrong with white kitchen cabinets. For some extra flare, add some statement knobs and pulls that draw your eye to the cabinet hardware. [Can't make up your mind? Check out our Pinterest page for more inspiration and ideas!]
Step 3: Kitchen Cabinet Layout
The next big decision when choosing kitchen cabinets is figuring out how many cabinets you will need and whether or not you'll have to change the layout.
Different kitchen cabinet styles come in various sizes and configurations. If you have an older kitchen with custom size cabinets, it can be even more difficult to get the right size and layout--but don't worry! The easiest way to ensure you're getting exactly what you want for your kitchen is to get a free 3D kitchen design based on the dimensions of your kitchen.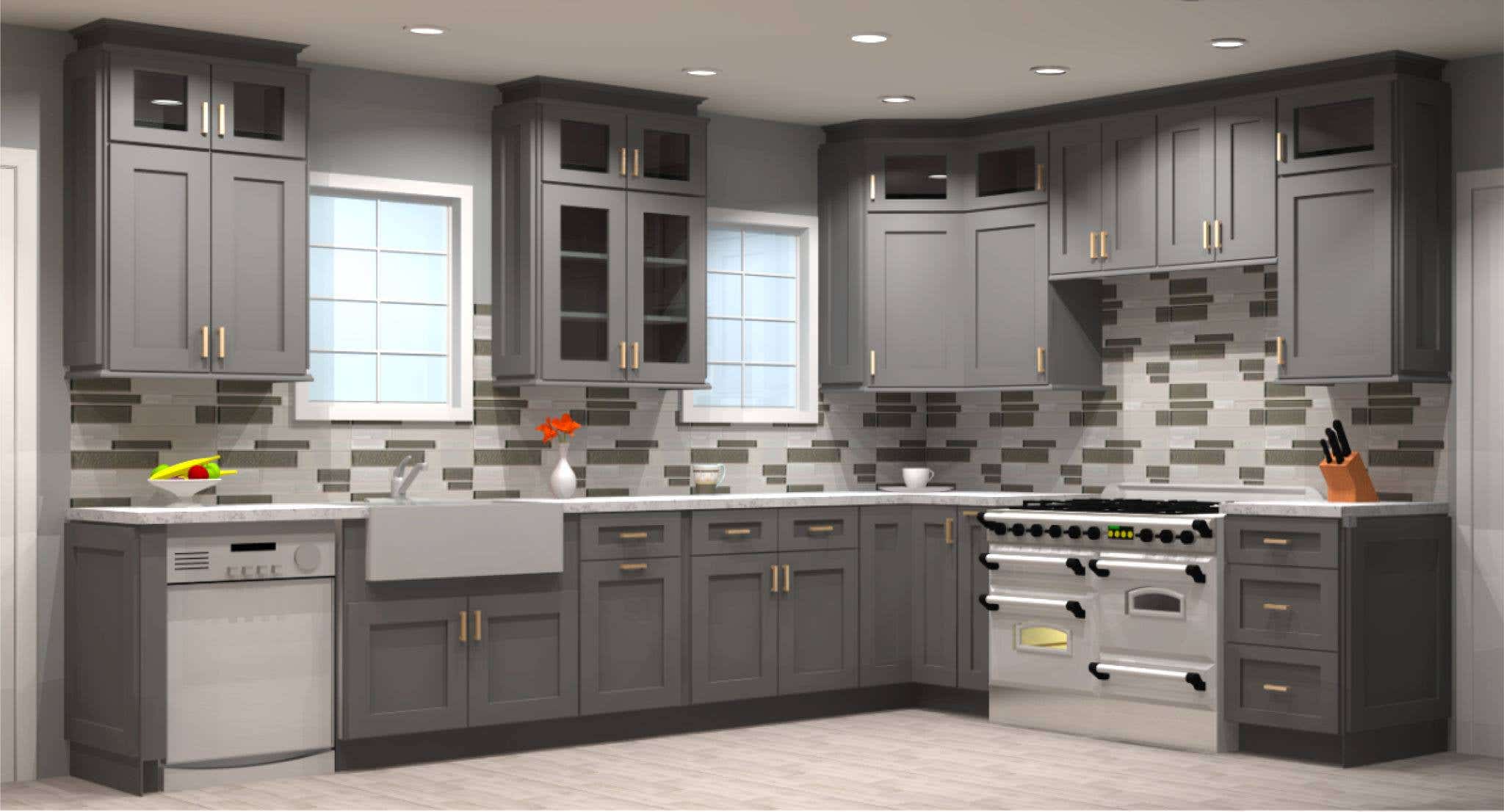 Let the professionals help you figure out what cabinets you need to complete your kitchen in terms of space, style and functionality. When you leave the heavy lifting up to a design team, you don't have to stress over errors or miscalculations. This also frees up more time to work on your kitchen remodel budget (yes, a budget is important!)
Step 4: Cabinet Functionality
When choosing kitchen cabinets, you're not only looking for style but the functionality they bring to your space.
Soft-closing drawers and doors are a must. Cabinets with soft-close functionality are a good investment for your home because they don't accumulate damage from being slammed shut.
Cabinet organizers like base cabinet trash containers, door-mount spice racks and sliding drawers make a big difference in the functionality of your kitchen. Plus, these organizers maximize space if you have a smaller kitchen.
By taking these steps, you can easily find the right kitchen cabinets to fit your home and budget. Ready to get started today? Our free 3D design tool will consider the style, layout, and functionality that you need and make your dream kitchen a reality. Visit our website to begin the process!