When it comes to kitchen remodeling, one of the most important decisions you'll need to make is what type of cabinets to choose. While builder-grade cabinets may seem like the most cost-effective choice, custom kitchen cabinets offer a wide range of benefits that builder-grade cabinets can't provide. From enhanced aesthetics to improved functionality, custom kitchen cabinets are worth the additional cost.
In this blog post, we'll explore the top seven benefits of semi-custom and custom kitchen cabinets versus builder grade.
What are builder-grade cabinets?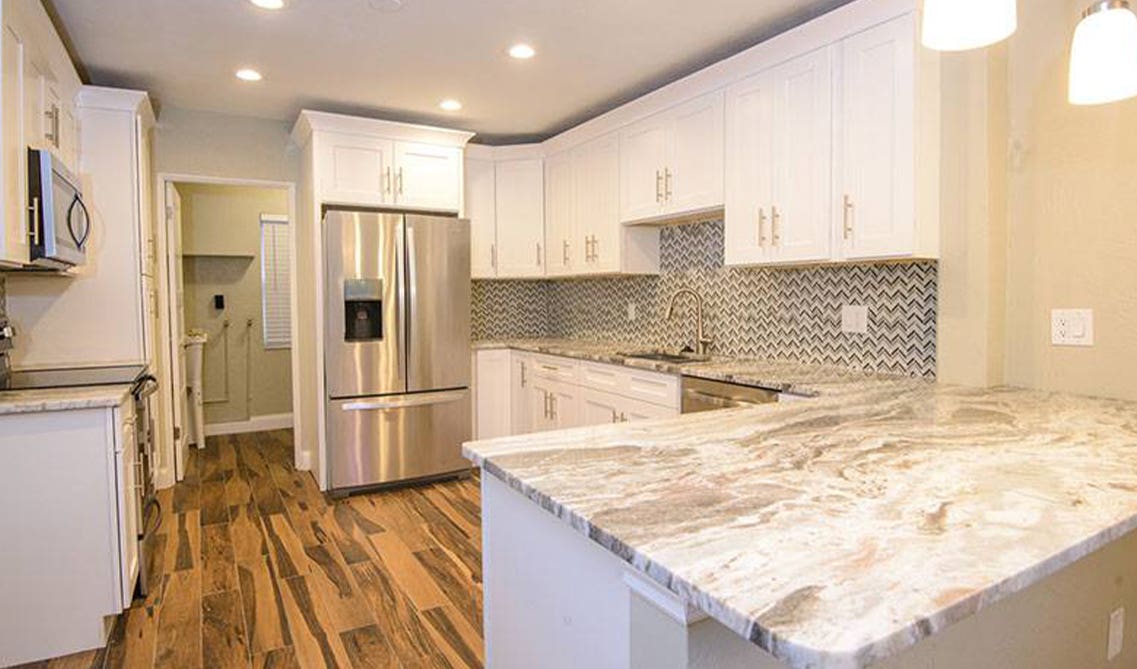 In general, builder grade means the product is made with the most cost-effective, bare bones materials for every component of the item. So, a builder grade cabinet might be made with particle board doors and a plywood backing.
Builder-grade cabinets are typically sold for a lower price than custom kitchen cabinets, at an average of $75 to $150 per linear foot. However, if you're looking for customization or high durability, the custom kitchen cabinets cost is usually higher.
Another aspect of builder grade cabinets is their average durability. Most builder grade cabinets can last up to five years but are easily damaged by things like regular use and water/sun damage. With proper care, however, you might be able to stretch that five-year life span.
The Pros and Cons of Builder-Grade Cabinets
Pros of builder grade cabinets
1. Cheap materials
2. Able to upgrade to some degree
3. Easy to access
Cons of builder grade cabinets
4. Prone to damage
5. Limited customizability
6. Can look very uniform
Builder Grade cabinets are the least expensive option for kitchen cabinets, making them a popular choice for many homeowners. They are typically made from low-cost materials like particle board, which is not as durable as higher-end materials such as solid wood or plywood. They are usually pre-made in uniform shapes and sizes and are easy to access, so they can be installed quickly.
On the other hand, builder-grade cabinets have some drawbacks. Because they are made of cheaper materials, they are more prone to damage and may need to be replaced sooner than custom kitchen cabinets online or custom kitchen cabinetry. The designs are also limited, so if you're looking for something more unique or a specific style, you will have to upgrade to semi-custom or custom cabinets. Finally, because the designs tend to be uniform, the look can often come off as too plain or basic.
If you are looking to get the best quality from a builder grade cabinet, check out our Summit and Madison cabinet lines! Unlike normal "builder grade" cabinets, ours are still made out of plywood materials. The way we cut cost is not including premium features such as soft closing.
Checkout: Particle Board vs Plywood Cabinets (Pros and Cons)

What are custom cabinets?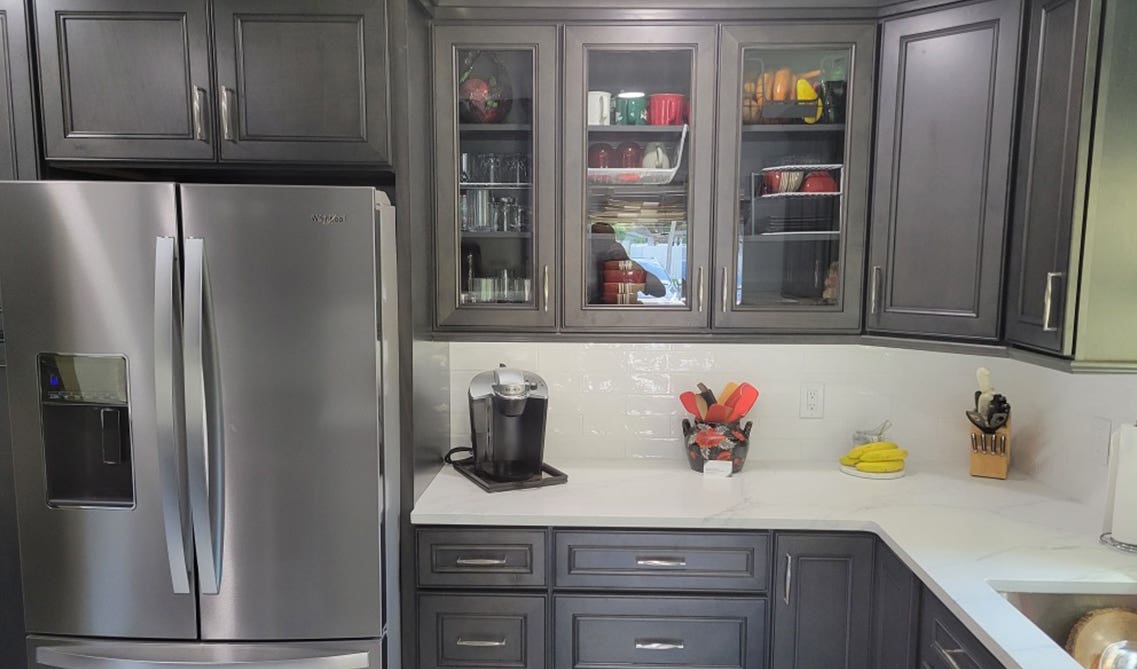 Custom kitchen cabinets are a great option for homeowners looking to add a unique touch to their kitchen or bathroom. Unlike builder-grade cabinets, which come with limited options in style and material, custom kitchen cabinets give you the freedom to choose the wood, style, and finish of your cabinets. These cabinets are measured to fit your space perfectly, allowing for maximum utilization of the available space.
Custom kitchen cabinets online also come with extra features that builder-grade cabinets don't offer, such as pull-down spice racks, rotating shelving, and even space for a coffee bar. They can be more expensive than builder-grade cabinets, ranging from $500 to over $1200 per linear foot, making an entire bathroom full of custom kitchen cabinetry worth anywhere from $4,000 to $10,000.
The Pros and Cons of

custom cabinets
Pros of custom cabinets
1. Completely customizable in material, color, and style
2. More durable and last longer
3. Made to fit your space
Cons of custom cabinets
1. More expensive with the price increasing as space does
2. Delivery and installation take longer as they are custom made
3. Too many choices might leave you feeling overwhelmed
What are RTA Kitchen Cabinets from Lily Ann Cabinets?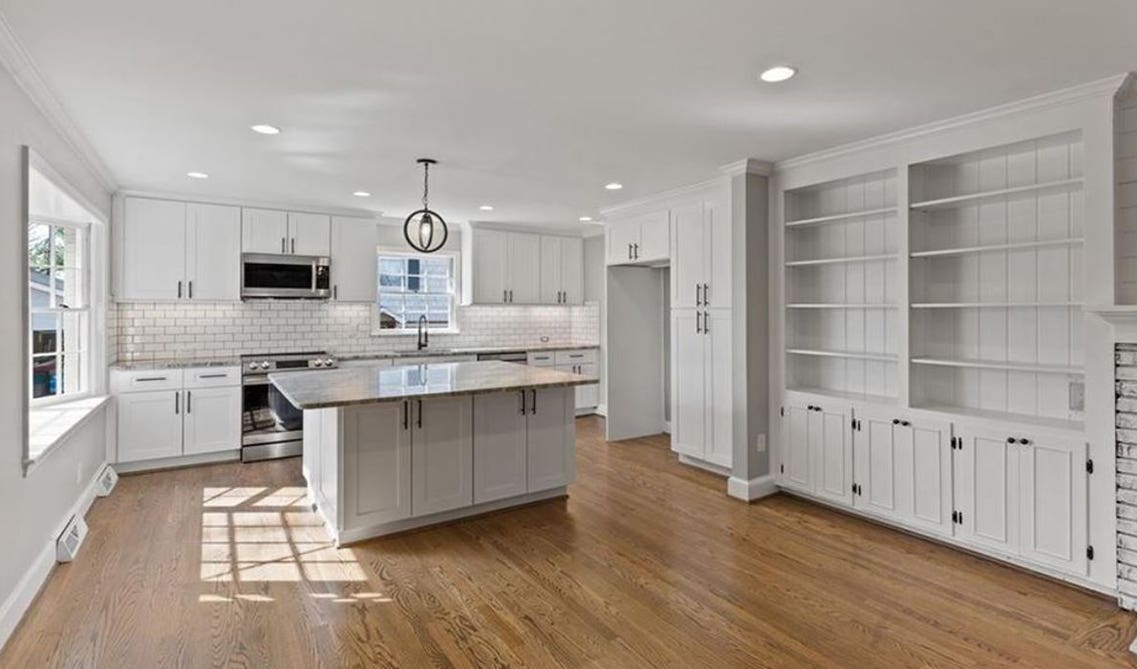 At Lily Ann Cabinets, we offer a wide range of high-quality RTA kitchen cabinets that are sure to fit any budget and style. Our ready-to-assemble kitchen cabinets come with our proprietary dovetail assembly process that results in a much more durable cabinet compared to other custom kitchen cabinets online and builder-grade cabinets. We also offer metal clip assembly cabinets as a more affordable option.
These RTA kitchen cabinets are made of solid grade-A plywood boxes, while the doors and drawers on our painted cabinet lines feature premium HDF-engineered wood. This ensures that our custom kitchen cabinetry won't crack and maintains its quality for years to come.
Our superior building materials play a huge role in the overall quality of the RTA kitchen cabinets we sell and separate us from the majority of our competition. Lily Ann RTA kitchen cabinets are simply stronger and better suited to endure wear and tear, grease, heat, smoke, and the daily rigors of a kitchen or bathroom environment.
We also offer customizable features to make sure you get exactly what you need in terms of style, hardware, and inserts. And because we have complete control of the design and manufacturing of our RTA cabinetry and no middlemen to add to the price tag, you can get the same quality custom kitchen cabinetry at a fraction of the price from other cabinet retailers.
Our experienced award winning designs can create your dream kitchen with our wide amount of stock and cabinet sizes. Unlike most RTA cabinet stores, we offer a large range of cabinet heights and can even customize the depth of our cabinets. Since we are a semi-custom shop, just ask us what you have in mind, and we can let you know if we can do it!
Pros of Lily Ann Cabinets
1. Completely customizable in color, style, and hardware
2. More durable and last longer
3. Made to fit your space
4. Come ready-to-assemble
5. Less expensive than other custom cabinet companies
6. Contians no particle board
7. Some cabinets also contain items suchas soft closing drawers and doors
8. Fast shipping within 2 weeks of ordering
Cons of Lily Ann Cabinets
We can't even think of any!
If you are looking for high-quality custom kitchen cabinets online, Lily Ann Cabinets is the perfect option for you. Their cabinets are made to be exceptionally durable and will last longer than builder-grade or other off-the-shelf options. With Lily Ann Cabinets, you can customize your kitchen cabinets to fit your exact space, choose from a variety of colors and hardware, and even have the option of ordering ready-to-assemble cabinets. Plus, their cabinets are less expensive than those from other custom cabinet companies.
To ensure their cabinets are as durable as possible, Lily Ann Cabinets uses only premium materials such as plywood and solid wood. Furthermore, they never use particle board – an inferior material used by other cabinet manufacturers. Many of their cabinets also feature soft-closing drawers and doors for added convenience and durability. With fast shipping times of only two weeks after ordering, you won't have to wait long for your semi-custom kitchen cabinets to arrive.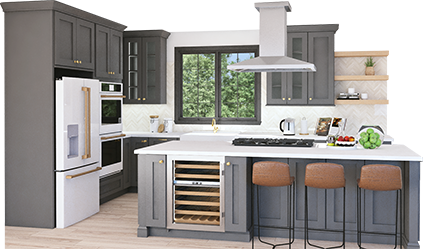 Get your FREE 3D kitchen design today!
Start Now
What Are Semi-Custom Cabinets?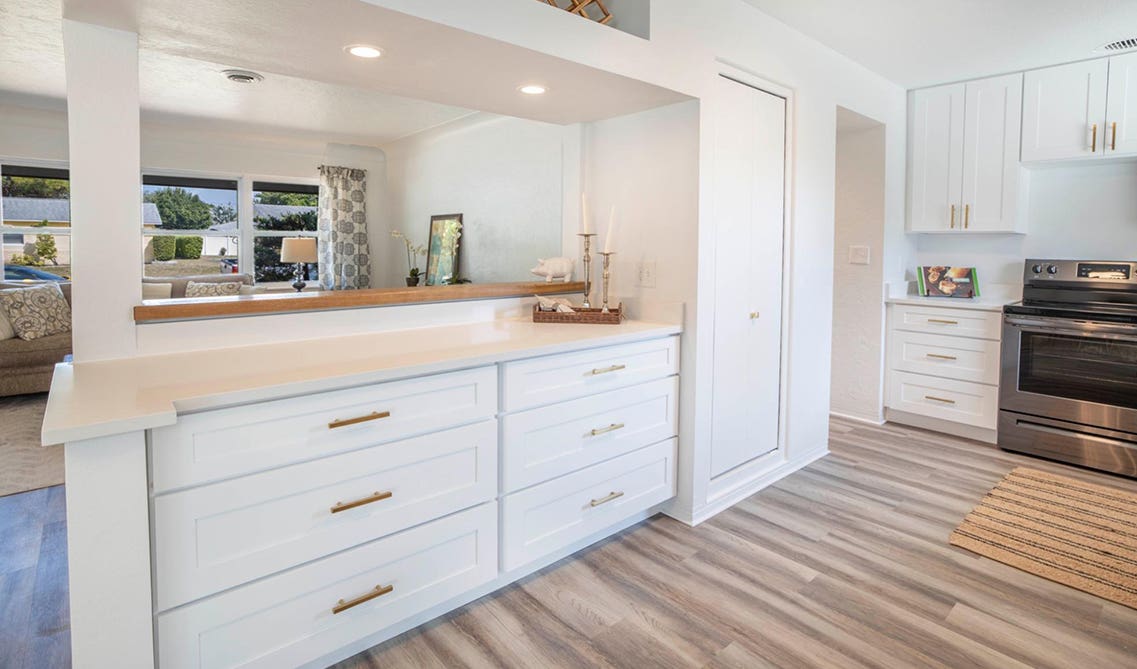 Semi-custom cabinets are manufactured with standard sizes, styles, and finishes that offer more customization than builder-grade cabinets, but not as much as custom kitchen cabinets. At Lily Ann Cabinets, we consider all of our cabinets semi-custom, excluding the Summit Shaker and Madison cabinets, which are considered builder-grade.
Semi-custom cabinets offer many options for customization, including stains and paints. You also have the option to adjust the dimensions and depths of your cabinetry to better fit your space. Although semi-custom kitchen cabinets cost more than builder-grade, they are a great option for those who are looking for an upgrade in their kitchen. Lily Ann Cabinets are offered at the factory direct price, so you can take advantage of our semi-custom offer without paying a semi custom price!
What is The Price Difference?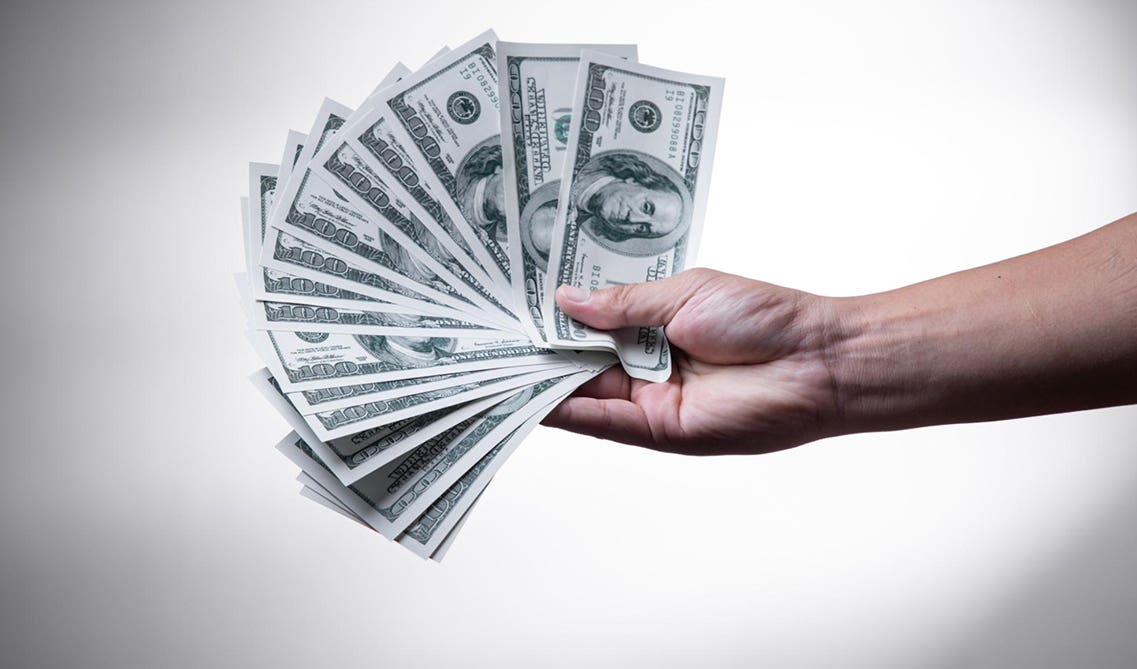 When considering the price difference between builder-grade cabinets and custom kitchen cabinetry, there is no one-size-fits-all answer. Builder-grade cabinets are usually the most affordable option, but their lack of quality and longevity can often be a turnoff. On the other hand, custom kitchen cabinets online can be a bit more expensive, but they offer an incredible level of quality and durability that is worth the extra cost.
RTA kitchen cabinets from Lily Ann Cabinets are an excellent option for those looking to buy semi-custom kitchen cabinetry without breaking the bank. Plus, all of our cabinets come with a lifetime warranty, so you can rest assured that your investment will last you a long time. Our cabinets can be found in any and every type of house and are made to last for years to come!
Semi-custom cabinets are also an attractive option when it comes to pricing, as they provide more customization than builder-grade cabinets while still being relatively affordable. When deciding on custom kitchen cabinets, it is important to weigh the pros and cons of each option to ensure that you are getting the best value for your money.
Have further questions on builder grade vs. custom cabinets? You can also contact us through text at (361) 524-1105, or give us a call at (800) 551-1438.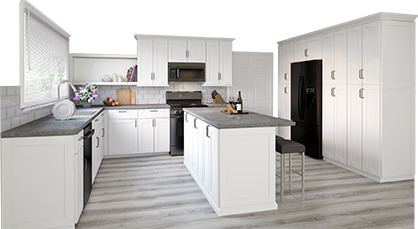 3D Kitchen Visualizer Tool
Bring your dream kitchen to life with our free kitchen visualizer!
Design Now
FAQ
1. Is it worth getting custom cabinets?
It may not seem like it benefits you when purchasing custom cabinets over builder-grade, but in the long run, investing in semi-custom or custom cabinets will benefit you greatly. Why? Builder grade cabinets are usually made of particle board which doesn't go well with water or heat which is greatly relevant in the kitchen.
2. What is the biggest benefit of custom storage cabinets?
The biggest benefit of a custom storage cabinet is that you can customize how much space you need!
3. Why should one choose custom kitchen cabinets?
Choosing semi-custom or custom cabinets will be worth it in the long run because they are amazing quality and have great durability which is worth the extra cost.
4. Are custom kitchen cabinets expensive?
Custom kitchen cabinets are expensive, but when you purchase at Lily Ann Cabinets, they have the lowest prices for the best quality in the industry! Although Lily Ann Cabinets are not completely custom, they are semi-custom and work with the customer to get exactly what they need!