Cabinets are the first thing you see when you walk into your kitchen, so it's important to make sure your kitchen cabinets look great! If you have 10-foot ceilings in your kitchen, you can use this unique challenge to your advantage to create cabinets that stand out from all the rest. Here are 10 design ideas for kitchen cabinets with 10-foot ceilings! 
1) Find affordable cabinets
Before you can create a new kitchen, you'll need to find affordable cabinets. With Lily Ann Cabinets, updating kitchen cabinets on a budget is easy! Lily Ann Cabinets offers all wood premium cabinetry for 50% off any big box store! Since remodeling your kitchen will always be expensive, it is important to use companies such as Lily Ann Cabinets that will offer the best quality cabinet for less! 
2) Choose your cabinets carefully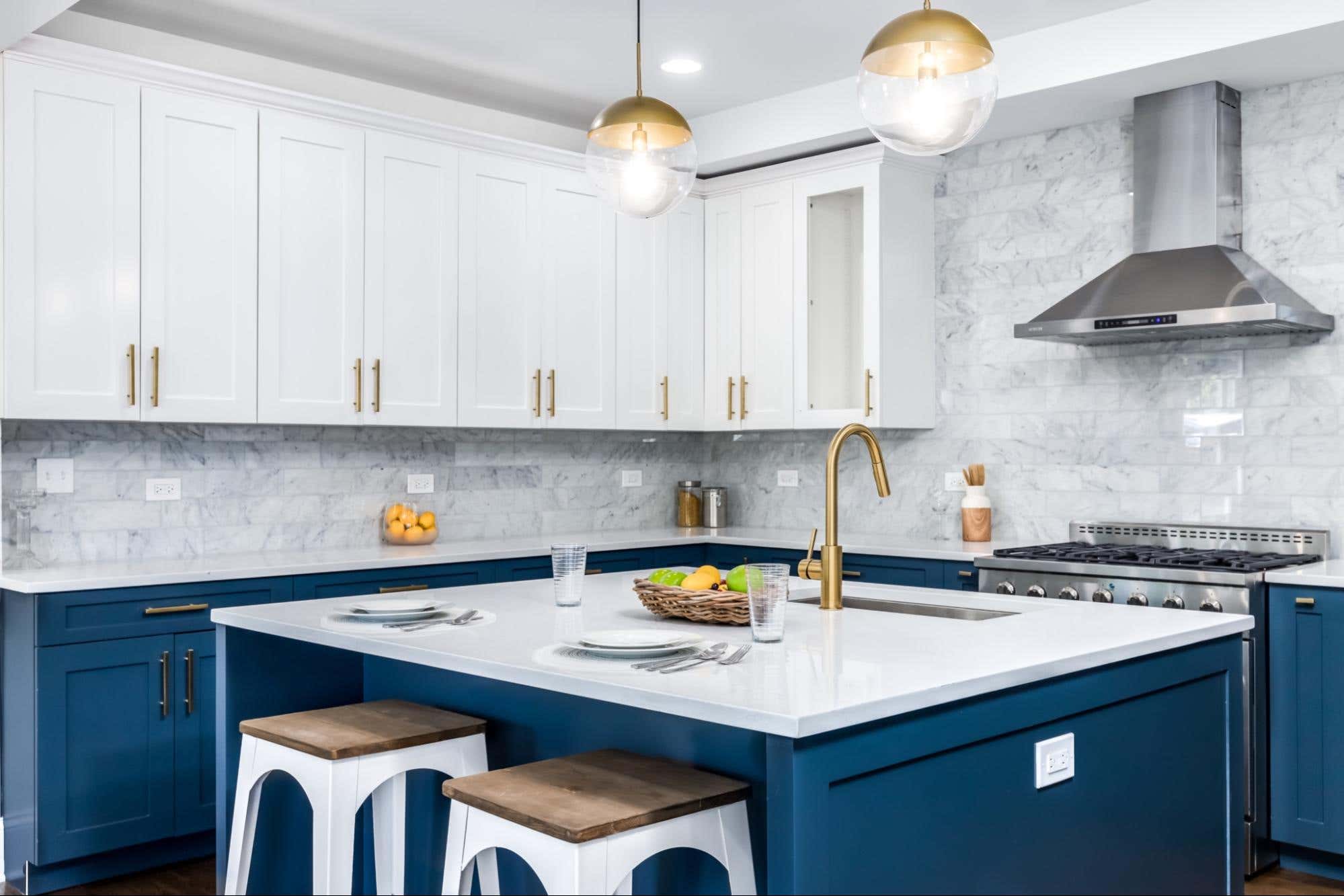 For additional visual appeal, choose stained cabinets in a dark color—this gives your ceiling some color and definition of its own. Mixing colors such as white and blue is also a great way to add dimension to your kitchen since the colors are on opposite sides of the color wheel, they look outstanding in a kitchen together. If you are worried to start this kitchen cabinets update, Lily Ann Cabinets provides a professional free 3d design rendering to ease your worries. With this design, you are able to visualize your future kitchen and make any changes needed in order to make your kitchen cabinets' dreams come true. 
3) Create contrast in height by stacking cabinets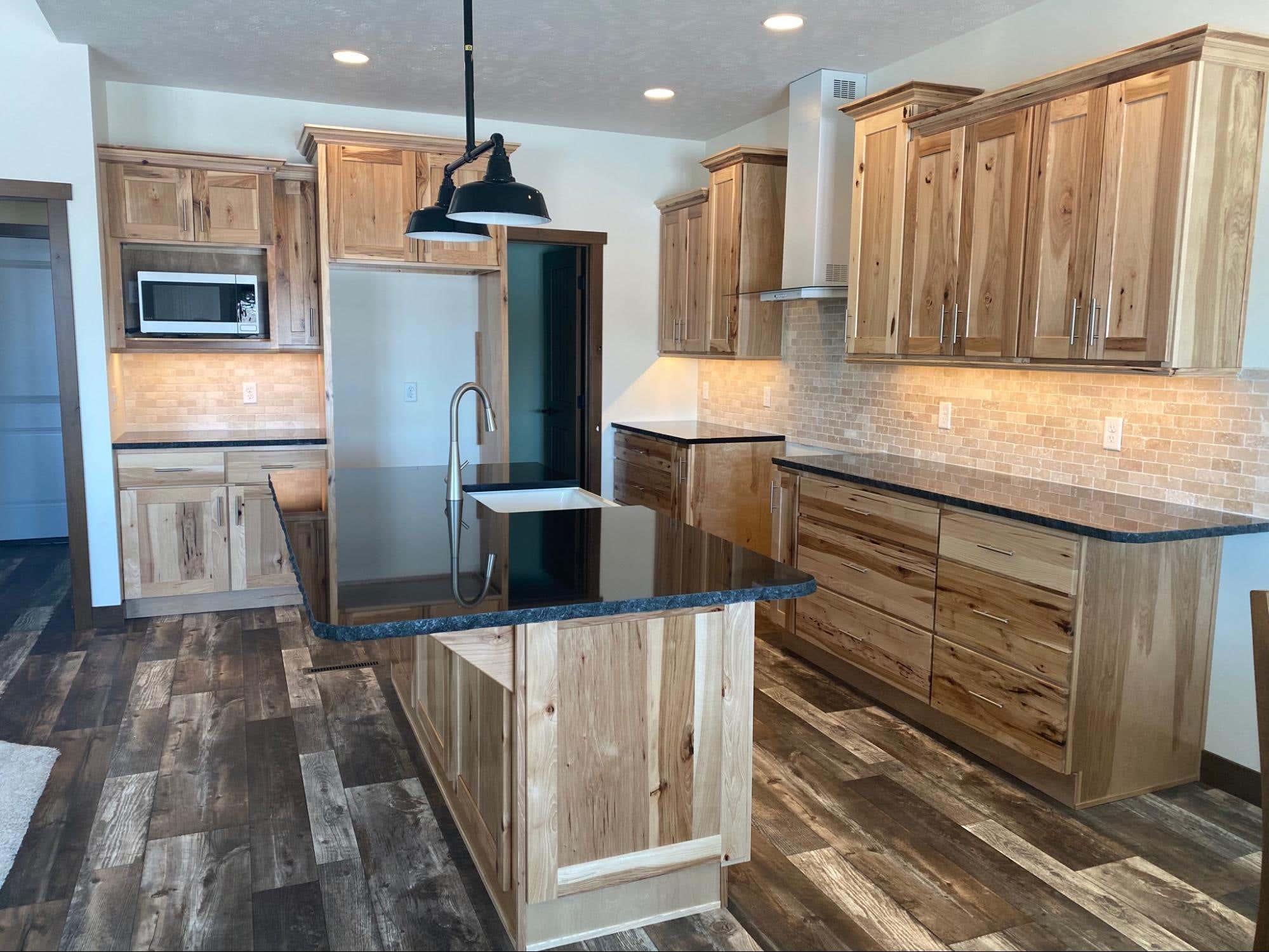 Stacker cabinets, build-up crowns, and varying heights in cabinets are very popular in maximizing every bit of space you have. Lily Ann Cabinets has many years of professional experience in the cabinet world, so speaking to a Lily Ann representative can help you decide what is best for your space. The options are endless with kitchen cabinets for 10-foot ceilings. You can stack cabinets, stagger cabinets, and stack crown molding! Updating your kitchen cabinets on a budget can be scary, but Lily Ann Cabinets has your best interest in mind! With that being said, their cabinets are made out of all wood premium cabinetry for a fraction of the price! They offer the best cabinets you can find, but for the lowest price!
4) Decorate your island with extra storage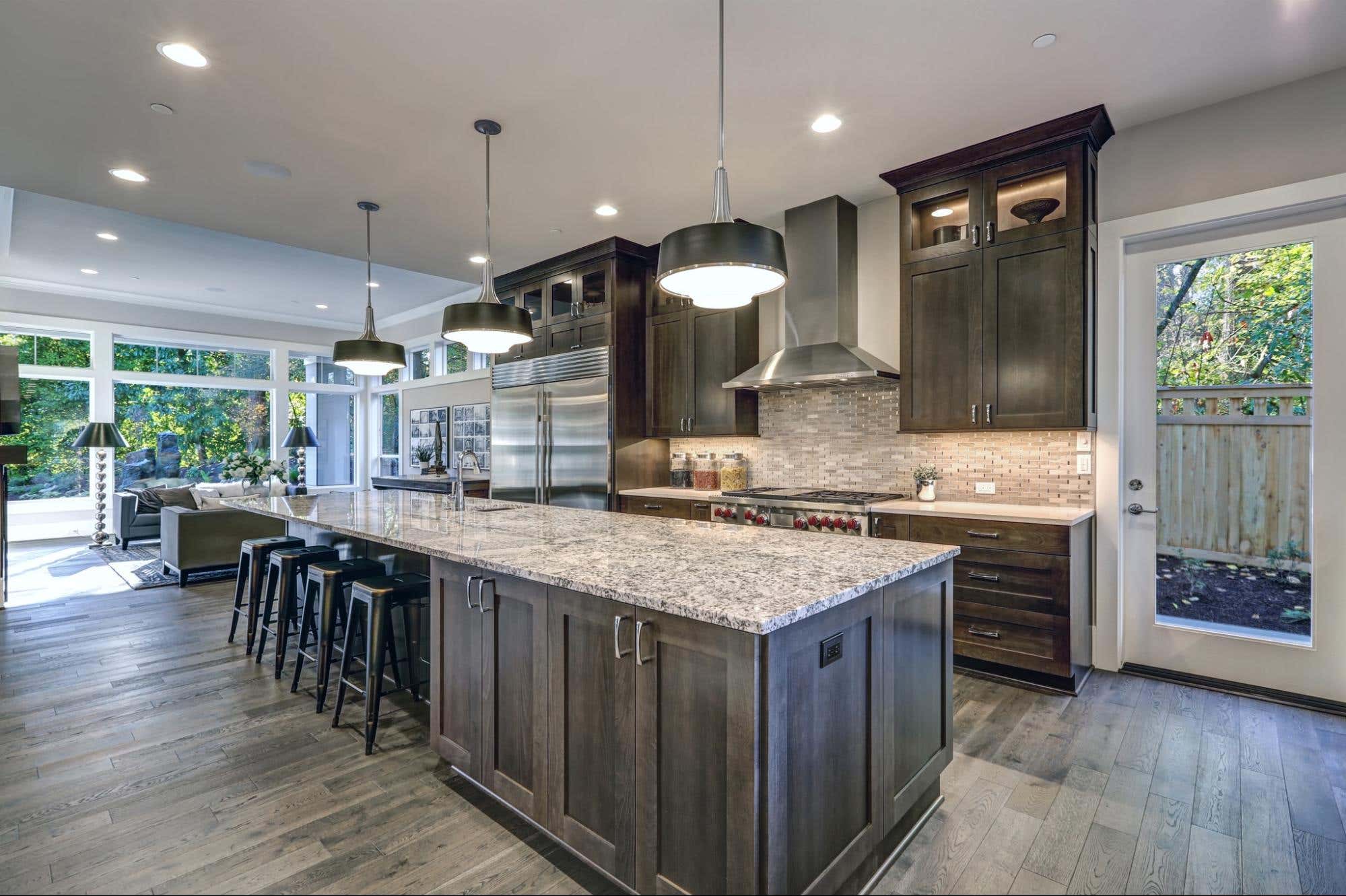 If you really want to take your kitchen design to another level, consider adding storage inserts and organizers. Many popular organizers are trash pullouts, spice racks, drawers, sliding storage boxes, lazy susans, and adjustable dividers. With that being said, there are plenty of ways you can organize your kitchen space within cabinet doors that will give you the organization you have always dreamed of. 
5) Use small accessories on open shelving

Adding floating shelves on a wall adjacent to your kitchen cabinets is one of many ways you can give a new look and feel to your old space. With floating shelves, not only will you be able to display items without obscuring them with cupboards, but also use items that would typically not fit in traditional cabinets. For example, small plates or figures can be great additions when used on open shelving.
6) Add a backsplash behind your cooktop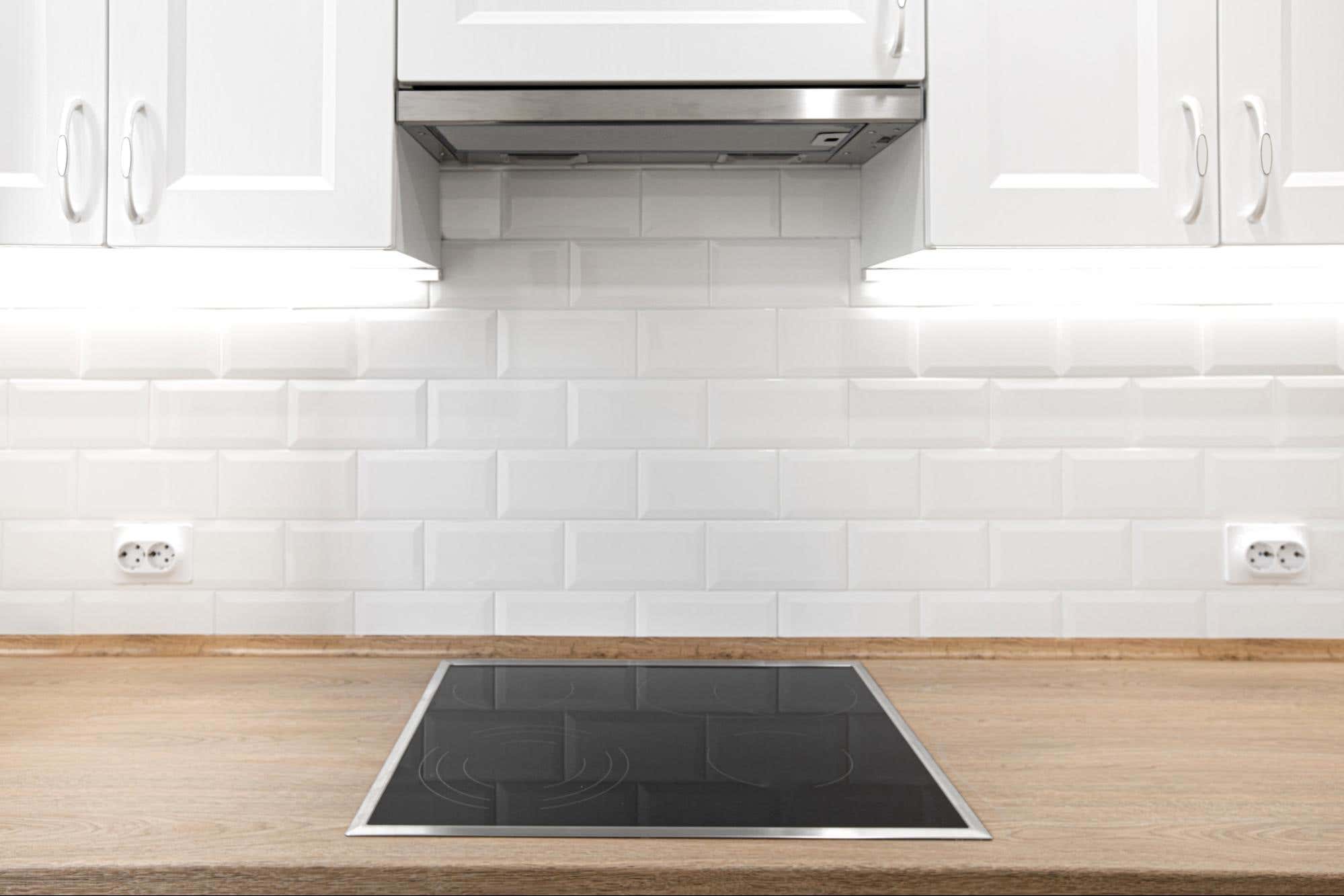 One of my favorite kitchen cabinet upgrades is adding a backsplash behind your cooktop and sink area. This can instantly update your cabinets without having to completely replace them. You can use tile, glass mosaic tile, stone, or any other type of backsplash you want. I like glass tiles because they're easy to clean and come in all kinds of colors and styles. They're also extremely durable which is perfect for busy cooks who spill things often in their kitchen!
7) Keep it simple with subtle details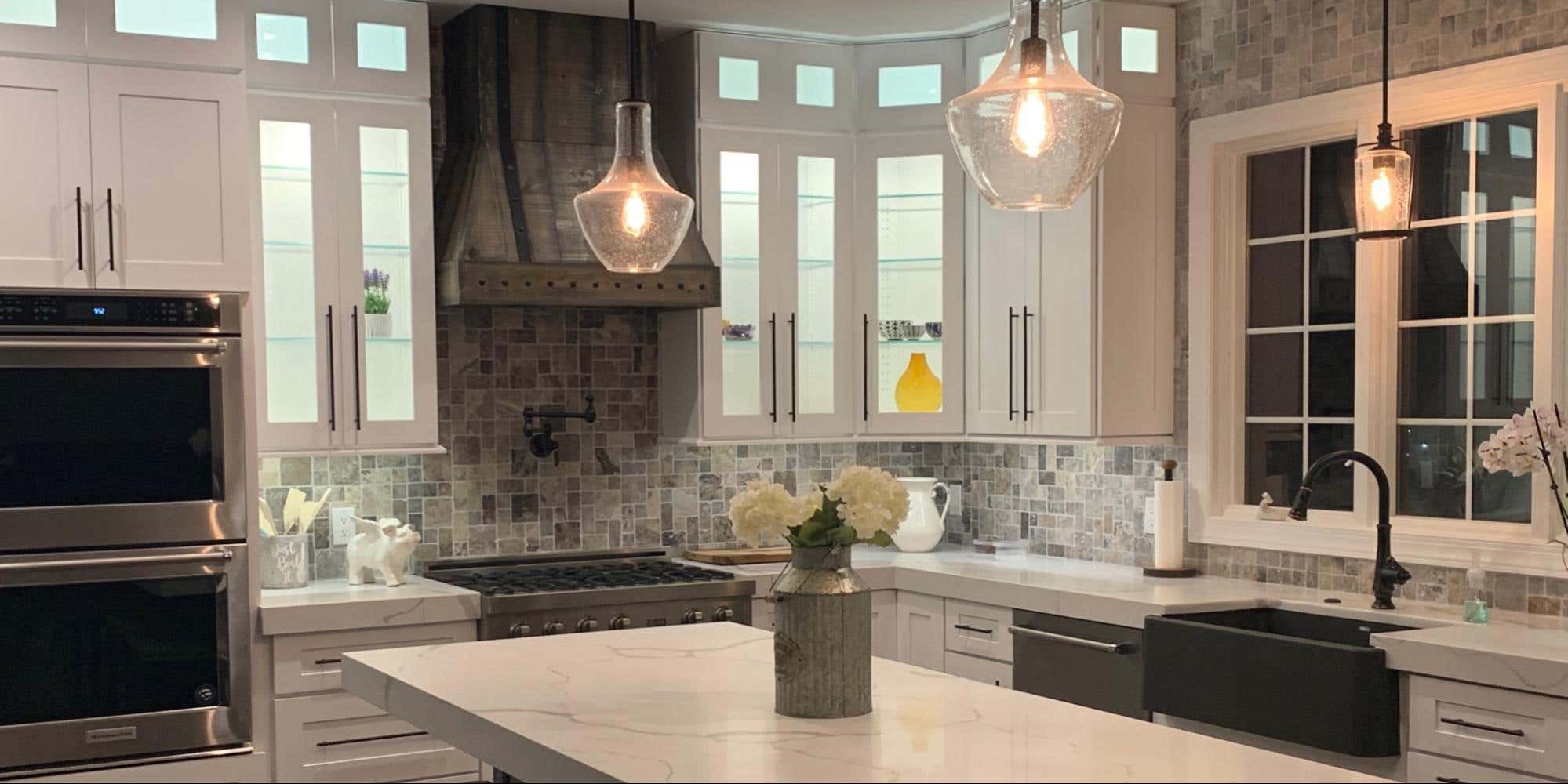 It's tempting to use your cabinets as a blank canvas, but it might be better in your kitchen remodel if you keep it simple and subtle. Consider shaker cabinets for instance—they're clean and unadorned, but still have tons of style.
8) Build up, not out!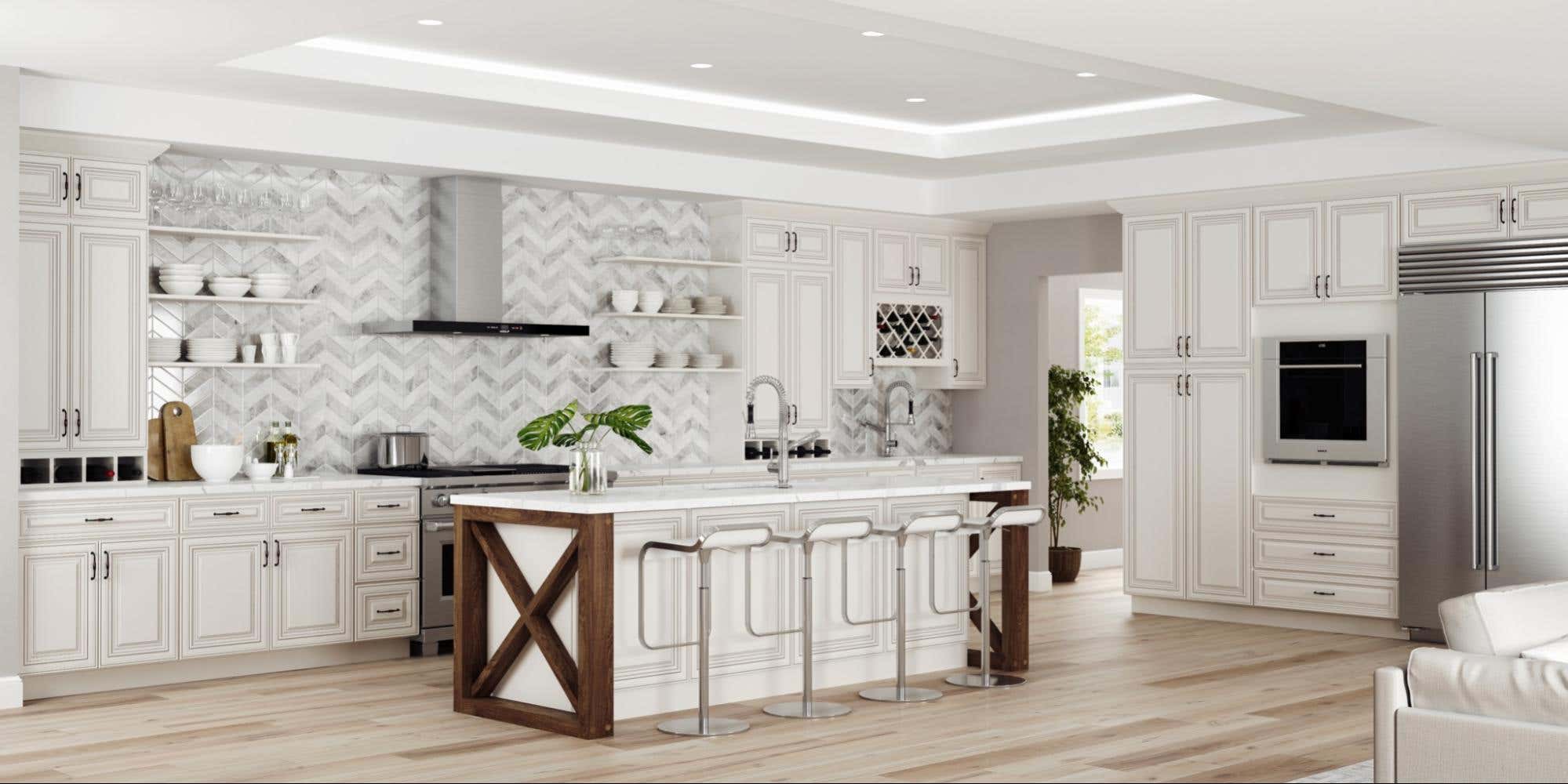 A common challenge for those living in small spaces, like homes and apartments, is how to add more storage. If you're short on space, think about building up—not out. It might be counterintuitive, but when you think of saving square footage and building storage solutions that go up rather than out it can actually help bring more light into your home. So if you have 10ft foot ceilings, consider bringing your cabinets all the way to the top. Not only does it look grand, but there is no room for dust to fall on top of your cabinets in hard-to-reach areas. 
9) Add crown molding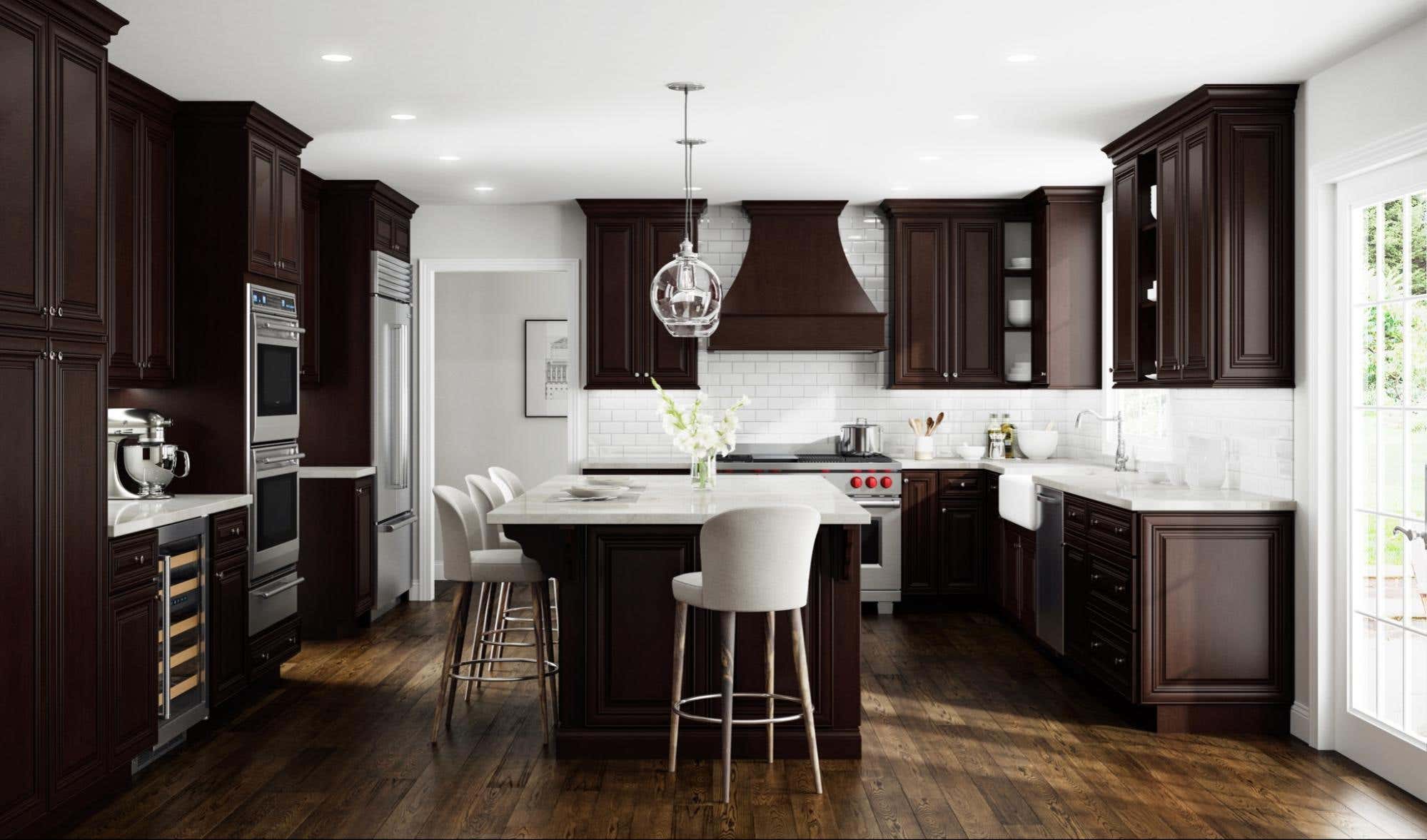 Placing crown molding on your kitchen's ceiling is a classic design element that instantly makes a space feel more luxurious and elegant. The molding also helps break up high ceilings and make them appear more interesting visually. A high ceiling can also make a room feel cramped and claustrophobic, so installing crown molding can open up a space significantly. If you're looking for an easy way to add visual interest to your kitchen, try installing crown molding!