Are you looking to give your bathroom a green makeover in 2023? Whether you're creating a new green bathroom from scratch or just want to freshen up your existing space, we've got you covered. We've compiled 7 green bathroom ideas that will give your bathroom a cleaner, more refreshing look and feel. These green bathroom ideas will help you create a beautiful and sustainable bathroom for years to come.
1. Create a green tile wall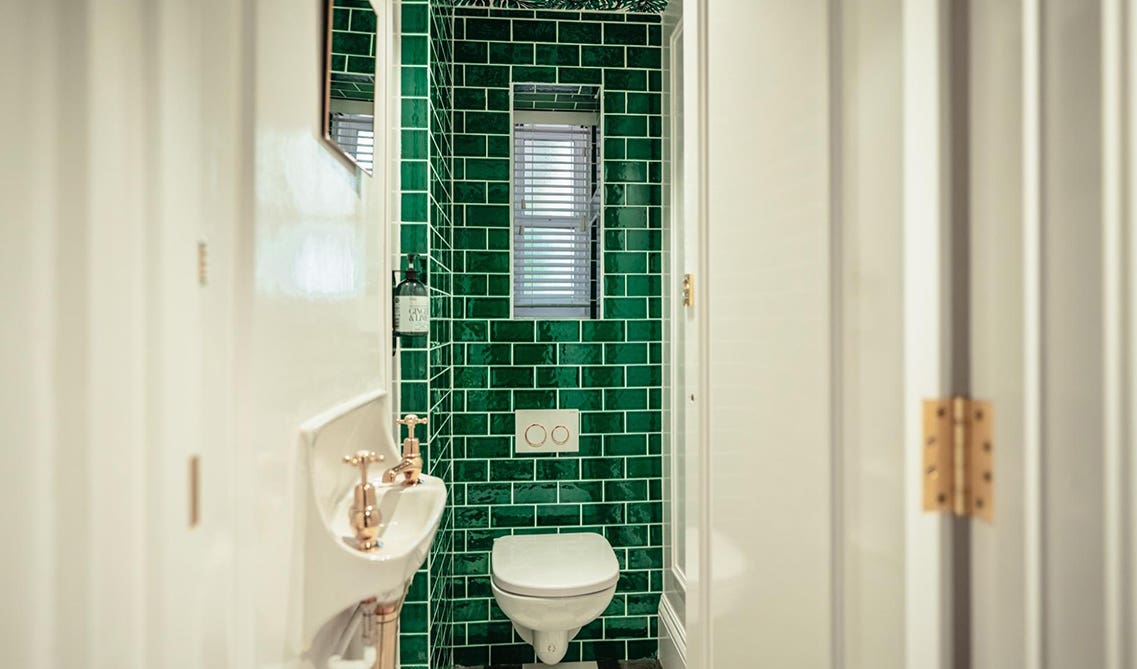 Adding green bathroom tiles is a great way to add texture and dimension to your bathroom. Whether you choose traditional subway tiles in sage green or hexagon tiles in a deep emerald shade, you can find green bathroom tiles that will bring your vision to life. You can even opt for darker shades of green for a dramatic look, such as dark green bathroom tiles. No matter what type of tile you select, it will be sure to make an impact in your space and give it a fresh, clean look.
Related: Top 11 Bathroom Design Trends that you can follow to create an enviable space within your home
2. Paint your wall green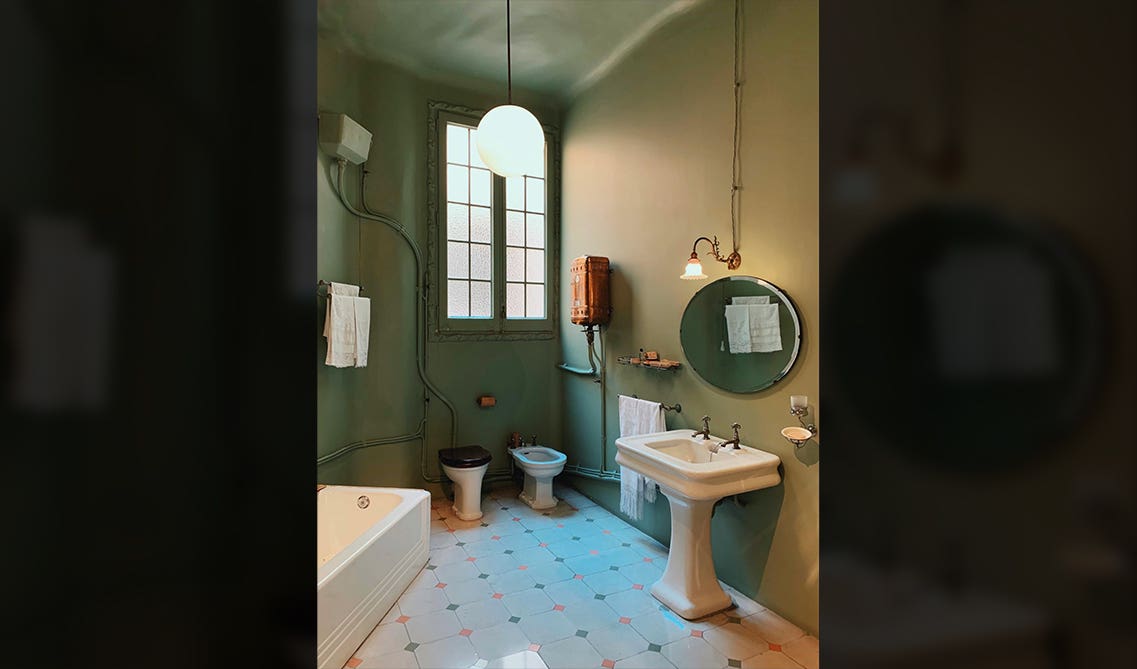 Painting your bathroom walls green is an excellent way to bring a vibrant and lively vibe to the room. Depending on the size and shape of your bathroom, you may be considering painting an accent wall a shade of green. For smaller spaces, we recommend opting for a lighter shade such as sage. If working with more square footage, you can likely get away with a darker shade of green, such as emerald. If you'd like to incorporate even more green into the space, try painting the walls a light shade of green and then adding green bathroom tiles along the lower portion of the wall. Alternatively, you could paint the wall white and add dark green bathroom tiles to the lower half for a bold look.
3. Incorporate plants into your bathroom
Bring some greenery into your green bathroom with plants. Installing a few shelves where you can display a few live plants and adding a tall floor plant can make your bathroom feel like a spa. Not only will the lush green leaves look beautiful, but they can help purify the air and add oxygen that can boost your mood. Choose the right plants for the space, taking note of the amount of natural light each needs and how often they should be watered to keep them looking their best. If you're not sure you can handle caring for real plants, faux plants are a great alternative.
Related: 8 Modern Farmhouse Bathroom Decor Ideas That Will Make You Never Want to Leave Your Bathroom

4. Add green decor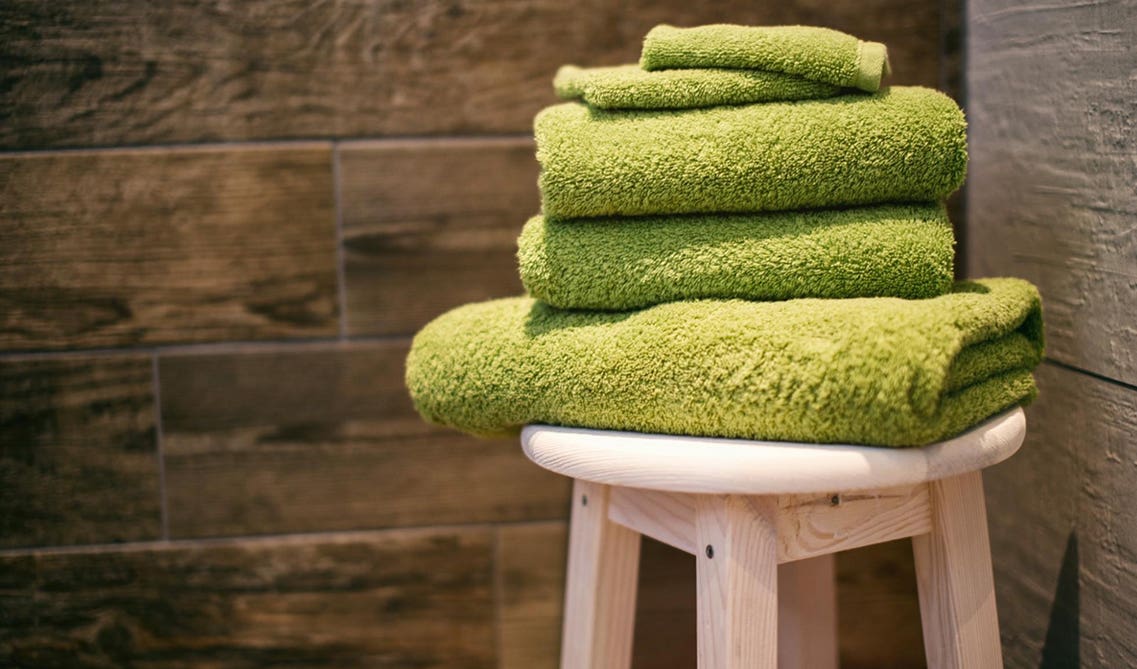 If you want to give your bathroom a fresh and natural look, adding green decor is a great way to go. You can start by introducing green bathroom tiles, which can be used on walls, floors or even as a backsplash. You can also use dark green bathroom accents, such as towels, curtains, shower curtains, a soap dispenser, a floor mat, and other items. These green accents will create a soothing atmosphere. Plus, the green accents will help bring out the natural beauty of your bathroom.
5. Use a wallpaper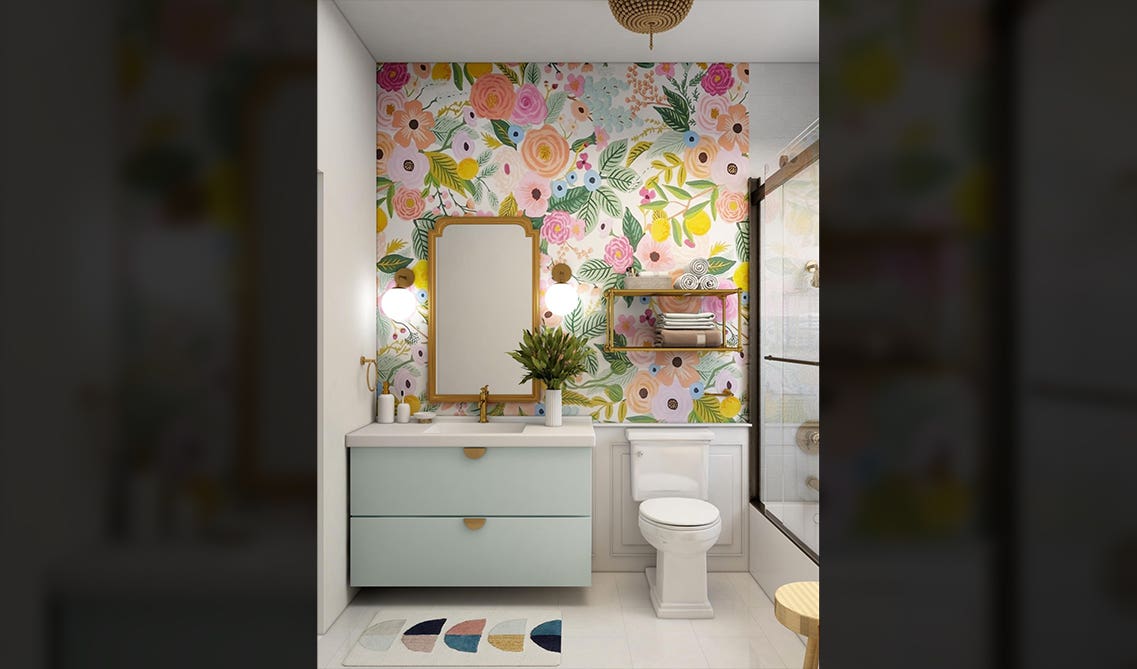 You can opt for a funky patterned green wallpaper that will enable you to add your sense of flair to the room's design. You may install the wallpaper on all the bathroom walls, or you may decide to do it on one wall to complement the space but not be the focal point of the room. Keep in mind that a very dramatic pattern may look better as an accent wall versus being installed in the entire room!
6. Open up your bathroom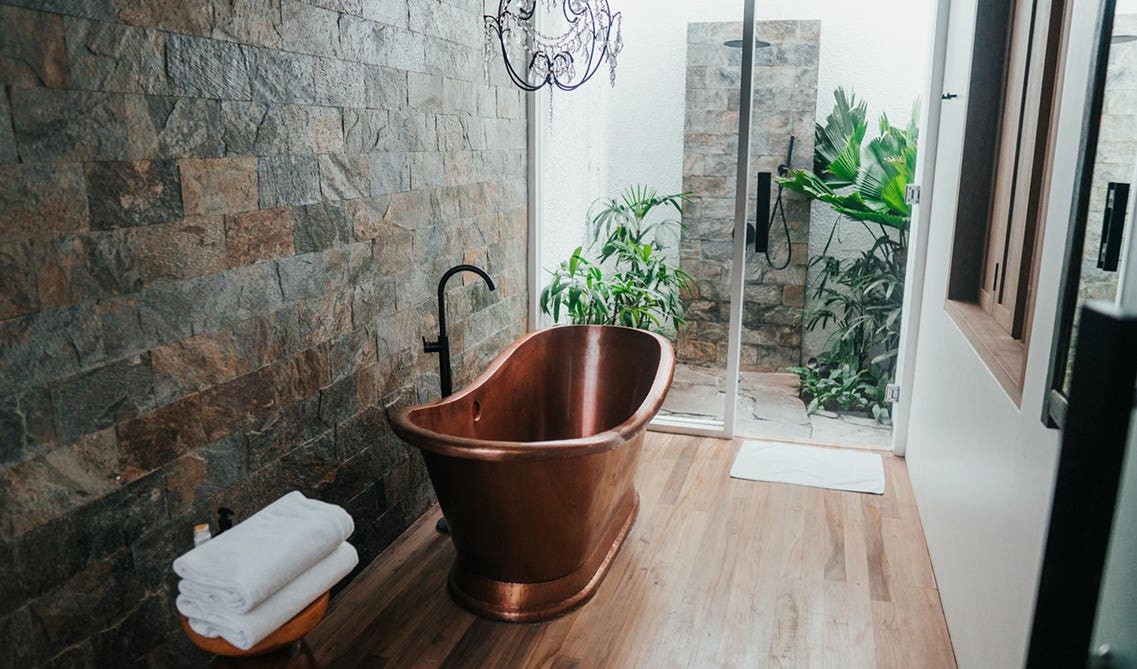 Maximizing natural light and views in your bathroom is one of the best ways to create a green oasis. If you have the ability to do so, opt for large windows that will give you a beautiful view of the outdoors. Natural lighting also has many benefits such as improved moods and making your bathroom look brighter. This will create an atmosphere of serenity and allow you to enjoy the beauty of nature from within the comfort of your own home.
Related: Tips to Organize Your Bathroom for More Space
7. Try green floor tile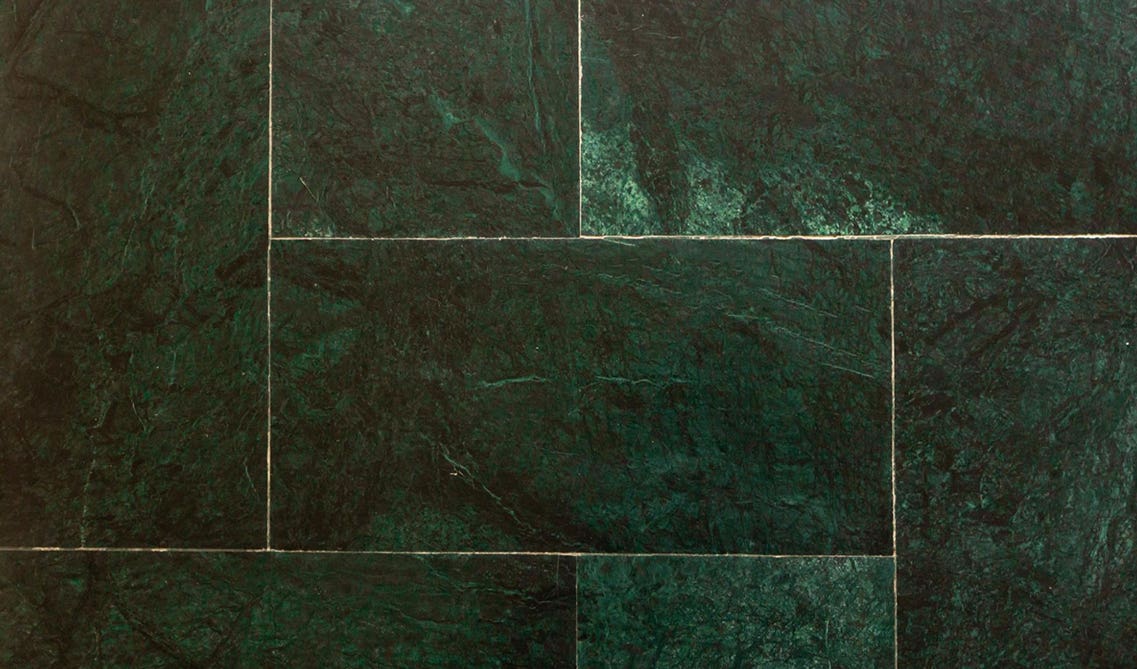 Green bathroom ideas are everywhere in the interior design world, and green tile is an easy way to bring this trend into your home. A green floor tile can bring color and texture to any bathroom while also making a bold statement. Whether you choose to use subway tiles, checkered tiles, or mosaic tiles, you can make your green bathroom look stunning and inviting. With the right lighting, green tile can be the perfect accent for your bathroom and a great way to give it an updated look.
Planning a Bathroom renovation? Request a Free door Sample to see, feel and experience our cabinets in your home.
FAQ
1. Is green a good color for a bathroom?
Green has been a popular color in recent years and it is stunning in the bathroom. Adding green decor or even an accent wall really brightens up the bathroom if you aren't receiving a lot of natural light.
2. What goes with green in a bathroom?
Using White Shaker cabinets, subway tiles, and plants.
3. How can I make my bathroom look luxurious?
Everyone has a different idea on luxurious, but adding gold hardware for your sink and toiletry is a luxurious look. As well as adding a dark emerald tile to your shower.