You know the saying, "new year, new you" Lily Ann Cabinets would like to change that a bit to say, "new year, new renovation" because a new year means the time is ripe for revamping and renewing your home to give it a fresh look for a fresh year. 
You might be thinking that making some renovations to your home might become a significant undertaking, but the truth is, small projects can render significant improvements. Here is our list of small renovation ideas for 2023 that you can tackle in your home to ring in the new year with a fresh look.
1. Upgrading the decorative hardware in your kitchen or bathroom cabinets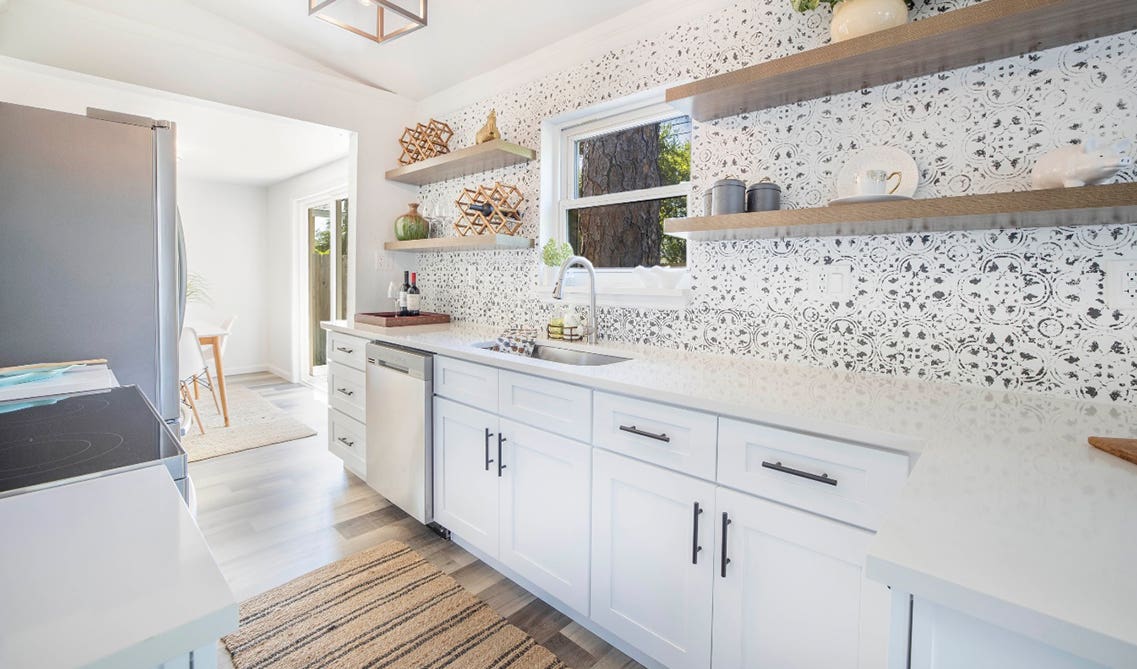 It might not seem significant, but making a small change, like upgrading the pulls on your kitchen or bathroom cabinets, can change that space's entire look and feel. If you have more classic and elaborate decorative pulls on cabinets, changing them to a more modern and sleek design can change the feel of your kitchen from classic to modern and vice versa. Adding decorative hardware to your cabinets is also a great way to upgrade the feel of your kitchen if you don't currently have any installed on your cabinets.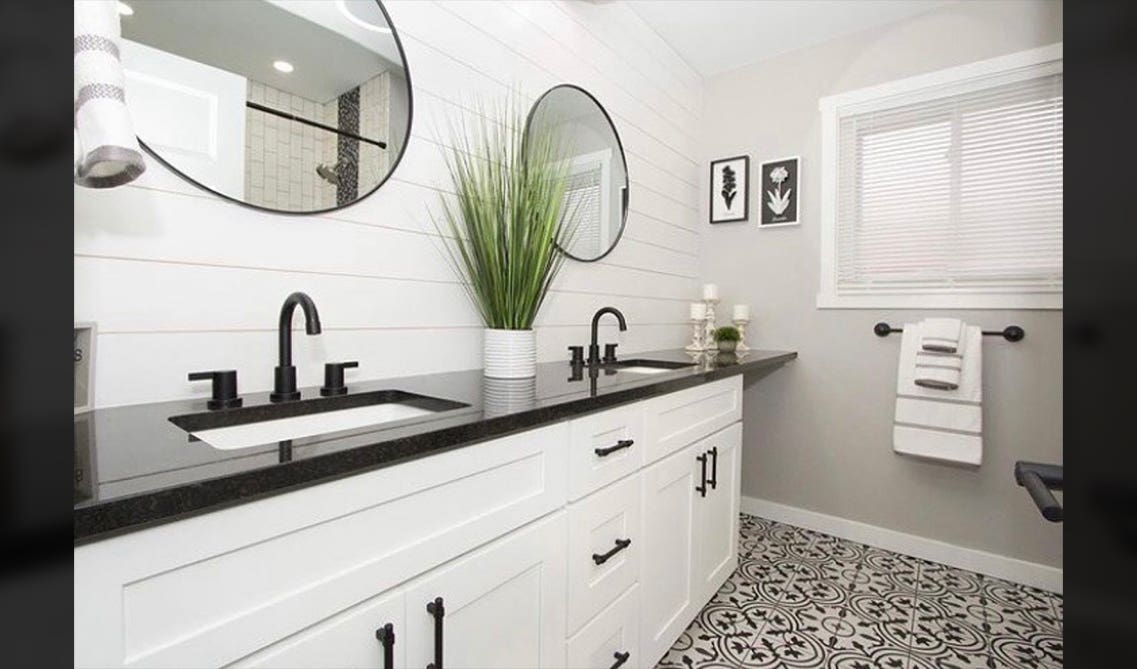 Another renovation that significantly upgrades your space is changing the Bathroom Hardware. Adding a decorative towel ring and changing your towel rod or hooks to our zinc alloy or brushed nickel finishes can give your bathroom a look of luxury.  Lily Ann Cabinets has a variety of different styles and finishes you can choose from to give your kitchen or bathroom an upgrade. Moreover, installing cabinet pulls and adding towel rings is a simple and easy project that shouldn't take more than a couple of hours to give your home an elevated look. 
Related: Types of Home Interior Design Styles

2. Add Cabinet Lighting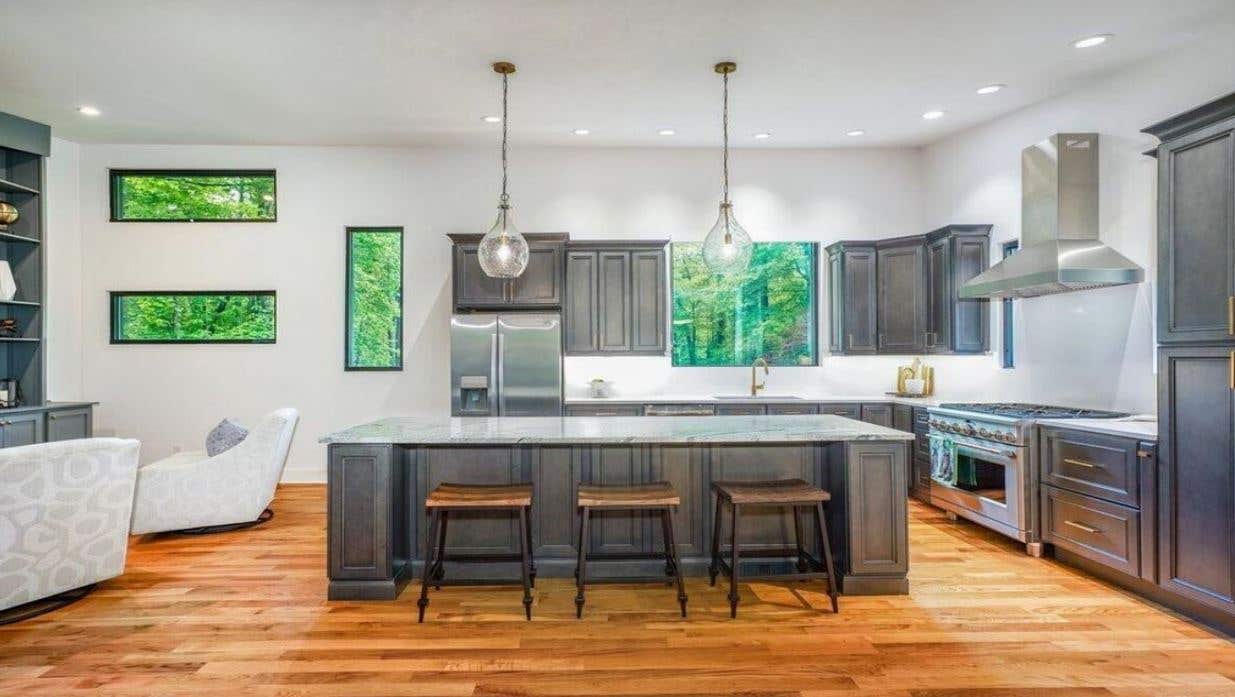 Adding easy to install cabinet lighting adds light to your kitchen but also gives it a beautifully upgraded look. Many homes are adding our easy-install premium LED lights in their cabinets because they give their kitchen such a beautiful glowing look, but also because they are functional. The under-cabinet lights brighten up dark spaces where overhead recessed lighting can't reach as brightly as you would like. LED cabinet lights also help reduce electric costs because they can be mounted on top of cabinets, giving your kitchen strategic lighting that is more cost-efficient than turning on kitchen lights for an extended time. 
Cabinet lights placed on top and under cabinets not only add more light to your kitchen without adding to your light bill, but they also help brighten your countertops and accentuate your kitchen design. Adding under and over cabinet lights has become a popular kitchen trend because it allows for the ability to brighten the space for reading recipes. At the same time, you cook, and the glow of those lights gives your kitchen the elevated feel of a luxury kitchen.
3. Upgrade your kitchen sink and shower faucets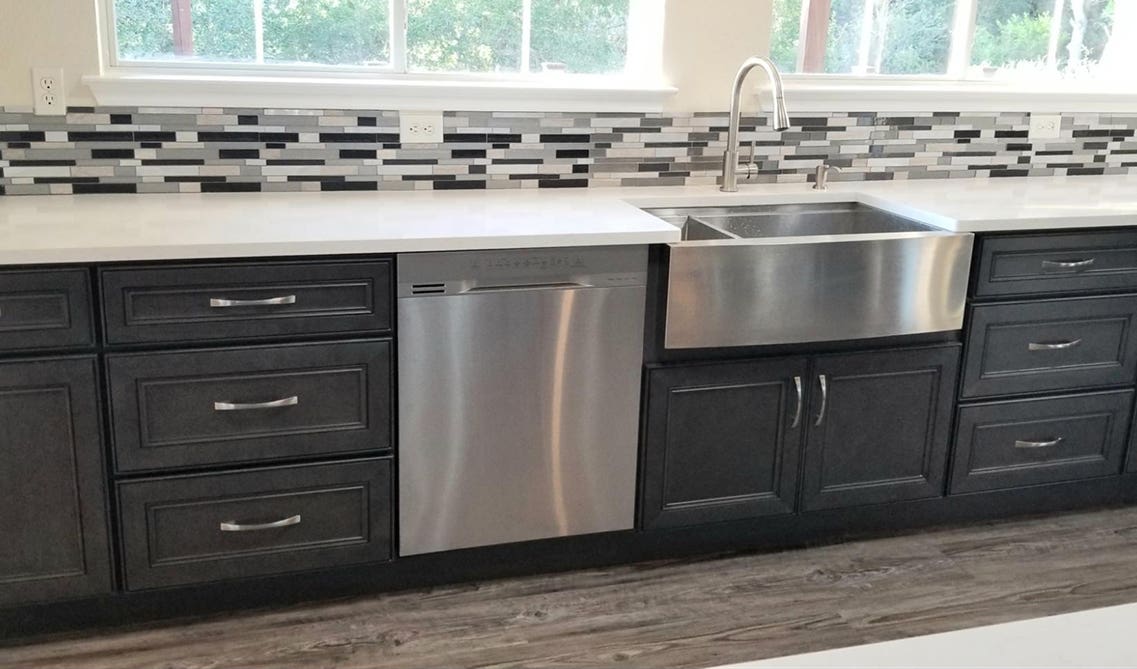 Lily Ann Cabinets has a variety of kitchen sinks on sale, including the famous and trending farmhouse sink. Aside from the farmhouse sink, another popular choice includes our stainless steel sink with the sink grid and bamboo cutting board accessories you've probably pinned on Pinterest. Accessories like the bamboo cutting board make cutting food easy to clean up since the cutting boards fit over the sink, increasing your kitchen's usable space, and all the trimmings can quickly go down the disposal. Just by adding a new kitchen sink, you can make the entire space look fully upgraded.
Furthermore, an upgrade you can add to your bathroom that you can see and feel is our luxury-style shower heads and hand shower combos to your bathroom. This shower head will give you that luxury rainfall feels in both the head and handheld shower heads, giving you a fantastic shower experience. But not only will our shower head feel amazing, our sleek and modern design will give your bathroom that renovated upscale look. 
Related: DIY Home Improvement Projects under $50

4. Entry Door Upgrade
Adding a new and unique entry door is an efficient way to give your home an exterior upgrade and elevate the curb appeal of your home. Lily Ann Cabinets has a variety of colors and styles of entry doors to choose from. A top reason to consider upgrading your front door is that Lily Ann Cabinet offers a fiberglass door that does not weather like traditional wooden doors commonly installed in homes by builders. Lily Ann Cabinets offers front doors built to stand the test of time; they will not warp, rot, dent or chip. 
Additionally, our front door includes our superior weather striping, ensuring you save on your electric bill because it eliminates air or water from getting inside. Renovating your front door to a Lily Ann Cabinets front door is a certain upgrade for your house and pocketbook.
Giving your home a renovation does not always mean it needs to be a colossal undertaking; small but significant detailed changes can considerably impact elevating the look and feel of your home. Additionally, these renovations not only improve the look of your home but also add real estate value to it because it upgrades and improves its appeal.
For more home improvement ideas visit Lily Ann Cabinets today!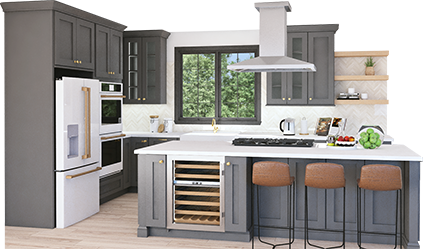 Get your FREE 3D kitchen design today!
Start Now
FAQ
1. How is kitchen renovation helpful for your home? 
Renovating your kitchen space based on your needs and style can improve your home's efficiency, increase your home's value, and create a space that you will enjoy being in without stress!
2. What are the latest kitchen trends for home renovations?
Wanting to get up-to-date on the latest trends in kitchen renovation? Check out our blog on Home Design and Décor Trends for The New Year!
3. Is it cheaper to buy or renovate a house? 
According to MoveIQ, renovating a house can be cheaper than buying due to fluctuating real estate markets.  However, this is all dependent on if there are any issues with the home or having ongoing costs within the renovation that can drain your budget quickly.
4. How do you save on a bathroom remodel?
Check out our blog on 10 bathroom remodel ideas on a budget! 
5. How do people finance home renovations?
According to the HOA, You can finance your renovations multiple ways, either with cash, remortgaging,  taking out a secured homeowner loan, equity line of credit, or credit card.