We're excited to finally share all of the best up-and-coming 2022 kitchen trends. From kitchen cabinets, to lighting, backsplashes, materials, and even incorporating pets into kitchen trends, we're covering everything you need to know.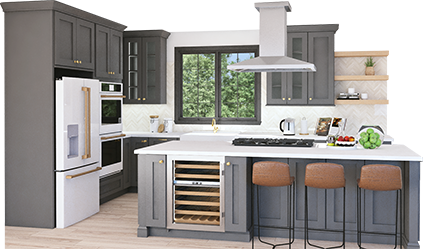 Get your FREE 3D kitchen design today!
Start Now
Take a look at these 2022 kitchen trends and get inspired for your next kitchen remodel!
Recommended for you: 18 High Quality Cabinet Options For Any Kitchen
Glazed Tile Backsplashes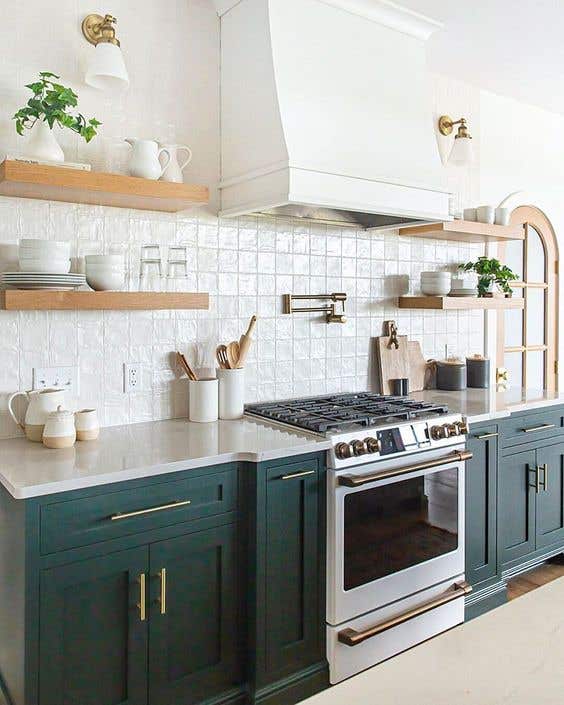 Glazed tile backsplashes will be all the rage in 2022. They come in all sizes, shapes, colors and designs, making them a perfect choice for any style of kitchen. Glazed tiles are coated with a layer of enamel or liquid glass before going through the process of firing them at high temperature, giving them the glistening look. When light hits the tiles, it bounces right back off and makes the room appear brighter and more inviting.
Browse Lily Ann Cabinets selection of affordable kitchen and bathroom flooring!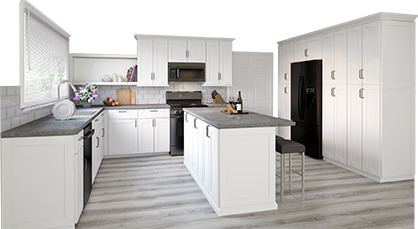 3D Kitchen Visualizer Tool
Bring your dream kitchen to life with our free kitchen visualizer!
Design Now
Mixture of Modern and Vintage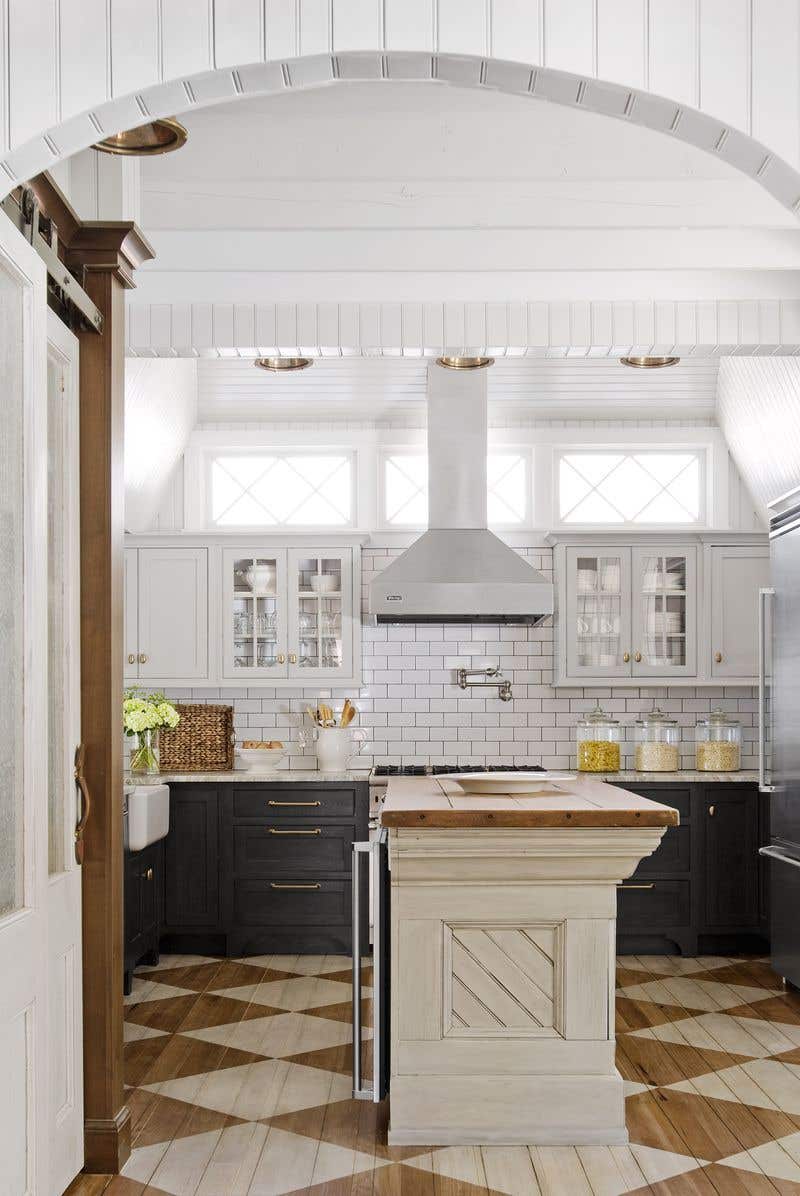 The mixture of modern and vintage has always been around with the modern farmhouse style, but this is the remix. Using modern materials, cabinets, appliances, etc., and incorporating one or two large vintage elements is the newest trend for 2022. In the kitchen above, the designer incorporated an entirely modern kitchen space with a vintage-style island and flooring.. For a timeless look, this is definitely the trend that will do the job!
Shop the Bristol Linen White cabinet line for a similar modern yet vintage look.
Statement Range Hoods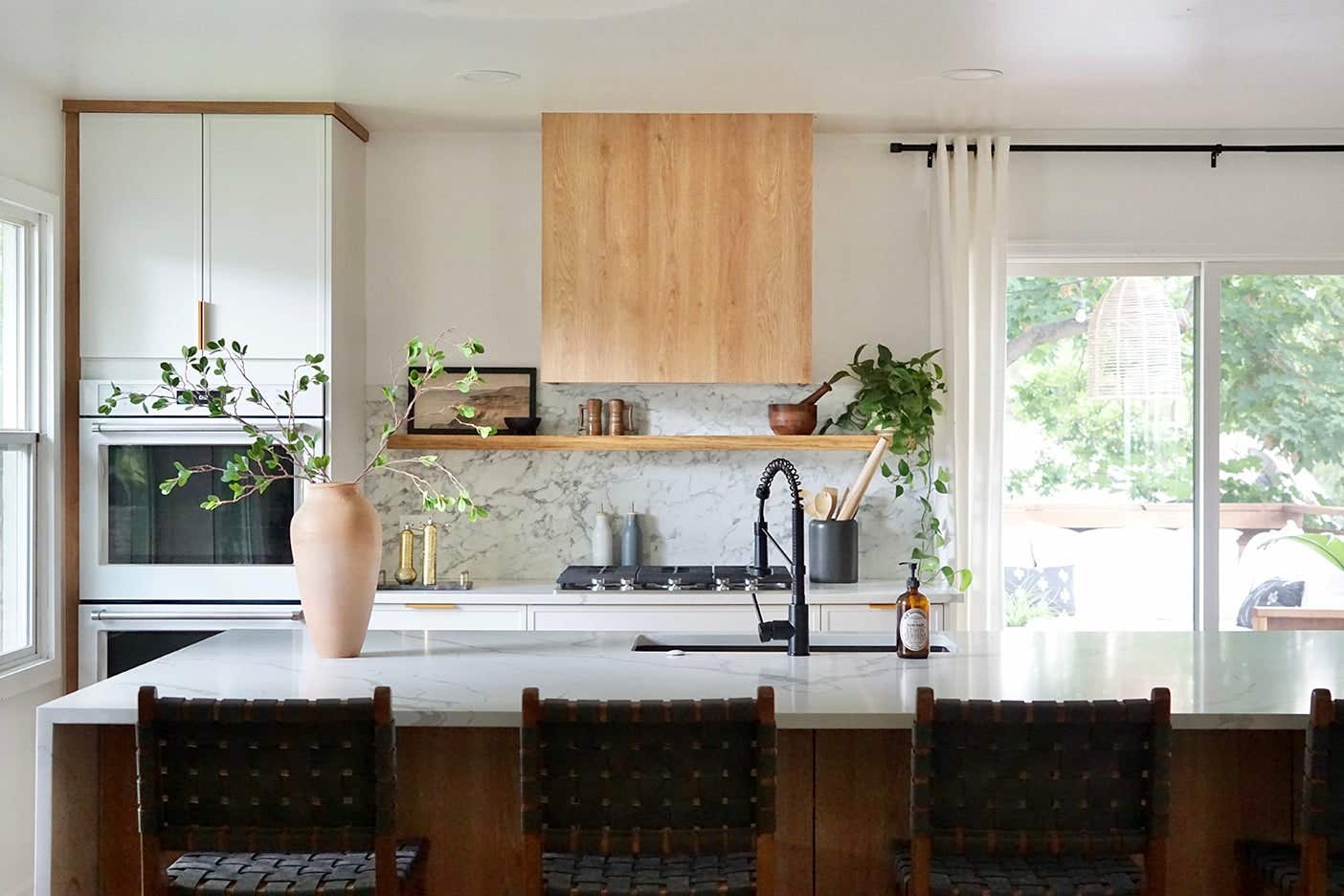 Statement range hoods are reappearing in the new year's list of trends again, and for a few good reasons. People just can't get enough of their sleek, eye-catching style. Another reason the trend is sticking around is that statement range hoods are a great way to create a focal point for your kitchen. They also can be easily DIY'd. In the picture above, all the home owners did was cover the existing, outdated range hood with inexpensive, untreated wood to create a beautiful contrast in the space.
Get your new statement range hood from Lily Ann Cabinets, available in an assortment of different sizes, finishes, and styles!
Statement Lighting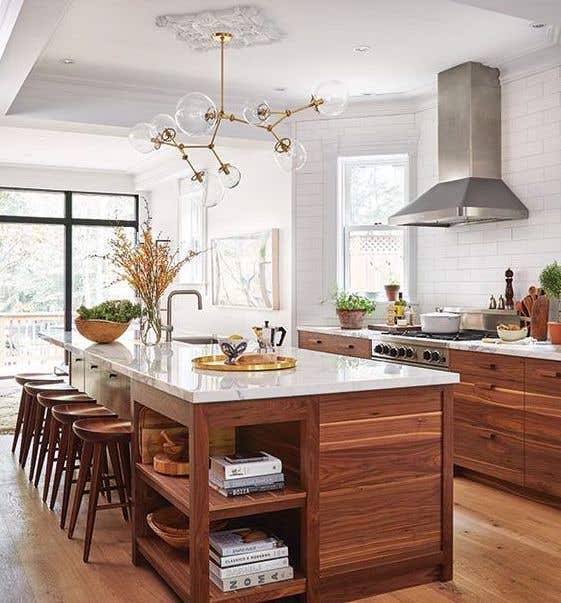 Another major 2022 kitchen trend is statement lighting fixtures. Statement lighting is a great way to create an eye-catching look, as well as add an artistic element to the space. In the kitchen pictured above, the funky lighting fixture pairs with the other elements of the space to create a stunning mid-century modern look.
Natural Elements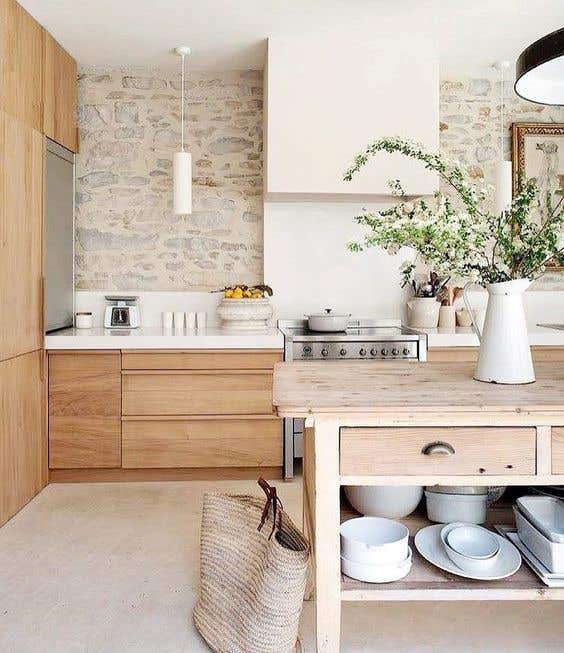 The next trend we will be seeing frequently in 2022 is the use of natural elements in the kitchen. By bringing outdoor elements inside you get the same calming, refreshing feeling as you would if you were actually outdoors. Popular natural elements for 2022 include stone (like the backsplash pictured in the kitchen above), lots of greenery/plants, the use of natural light and colors, and the use of wood.
Wire Mesh Cabinetry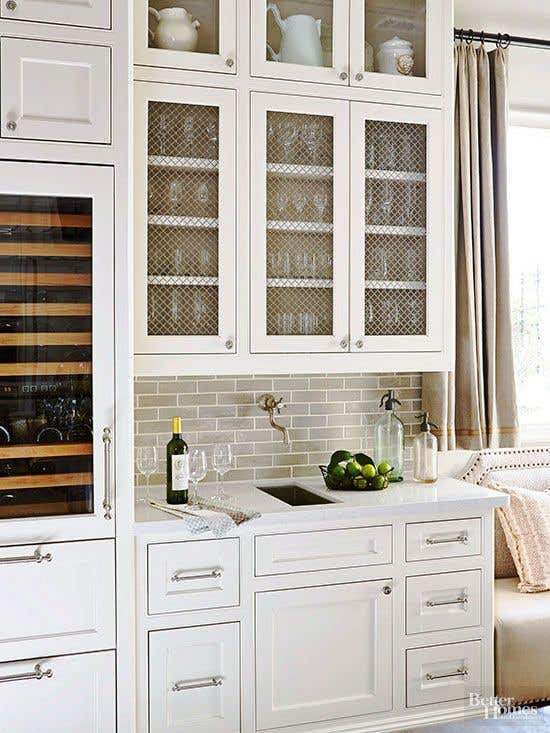 Instead of glass paneled cabinets, in 2022 we will be seeing the alternate version: wire mesh panels. By incorporating wire mesh panels it adds a sense of sophistication and also a slight rustic or vintage feel. Adding these is a perfect way to make a very modern kitchen a little more on the subtle side. They can be found in all types of wire, shapes, and finishes such as brass or black.
Like the look of sleek white shaker cabinets? Check out our Colorado White Shaker cabinets up to 50% off box store pricing!
Captivating Color Combinations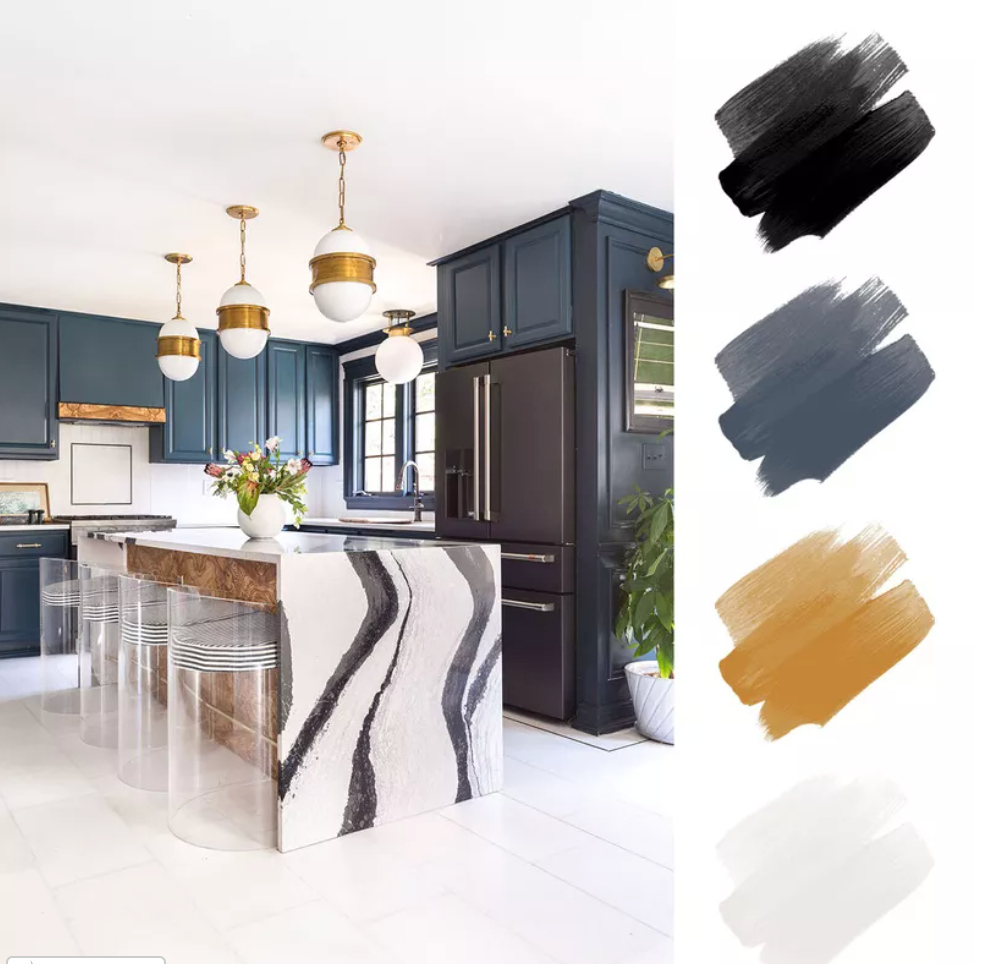 A winning color combination in the kitchen makes all the difference. A stunning color combination for 2022 is black, dark blue, and white with gold accents. This color combination turns out stunning due to the balance between the two dark colors and two warm and bright colors. In the kitchen pictured above, dark colored cabinets, white backsplash and floors, and gold accents create a bright, contrasting space that feels fresh and sleek.
For a similar look, check out Lily Ann Cabinets' navy blue shaker cabinets.
Eye-Catching Statement Marble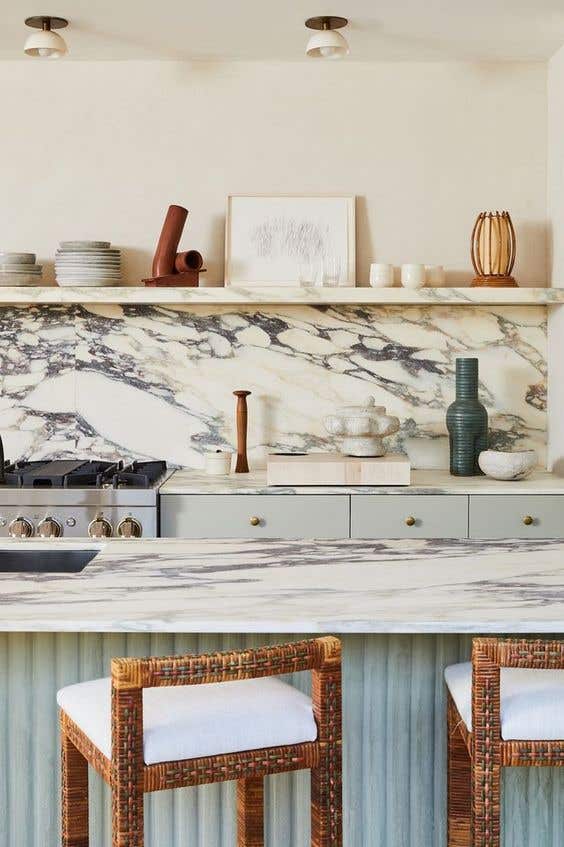 Strongly veined marble is all of the rage, and for good reason. Coming in all colors and levels of veining, statement marble is a great way to immediately make your kitchen space feel like luxury. The unmissable marble looks even more next-level when it carries up the backsplash, creating a dramatic and eye-catching look.
Wood Finishes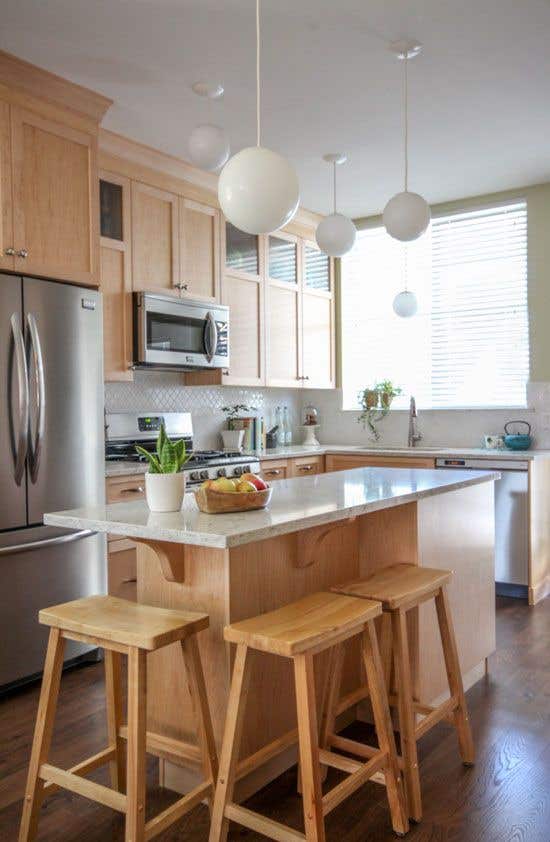 In 2022, natural wood finishes are in! Whether you incorporate natural wood grain with cabinets, a butcher block countertop, barstools or even artistic wood decor, this earthy finish is a great addition to any kitchen in 2022. Wood tones are warm and inviting, making them the perfect choice for any kitchen design, small or large.
Love the look of the cabinets pictured above? Check out our Cinnamon Shaker Cabinets to give your kitchen the same warm and inviting feel!
Mixed Wood Finishes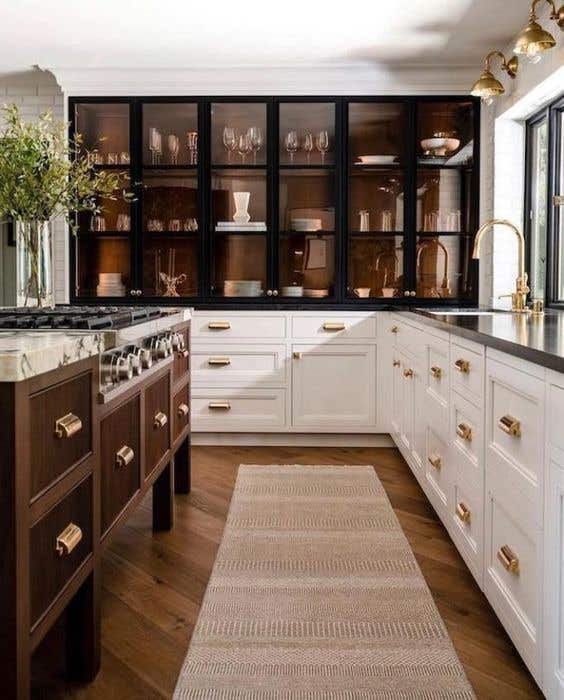 Becki Owens
If the traditional, single-colored kitchen isn't your vibe, then incorporating a mix of different colored cabinets is the perfect option. In the kitchen pictured above, the designer chose a mix of brown, black, and white cabinets, adding their own spin to what would otherwise be a tuxedo style kitchen. In 2022, don't be afraid to mix various colors of cabinets - it's time to think outside of the box!
Looking for brown shaker cabinets? Check out these brown RTA shaker cabinets. Pair them with the perfect white shaker cabinet and gray shaker cabinet for the ultimate mixed finish look!
The Green Trend Continues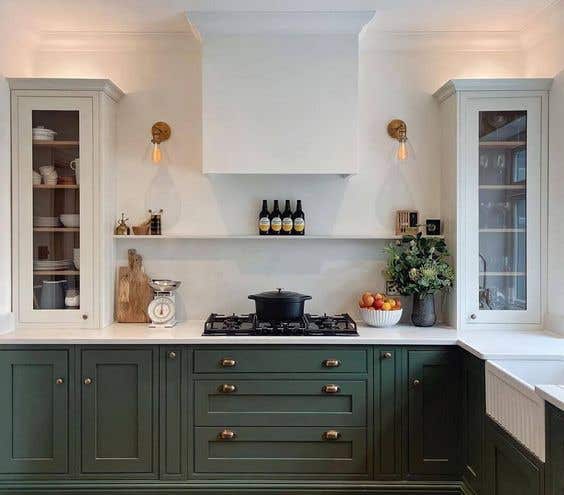 Looking to add a little spice to your kitchen for 2022? Incorporating green cabinets is a great way to do so. With just a can of paint, you can transform the entire feel of your kitchen. The green kitchen trend will extend into 2022 due to its simplicity and subtleness. Pairing green cabinets with white cabinets is the most popular way to incorporate green into a kitchen, but depending on the shade, green goes with nearly anything!
Natural Light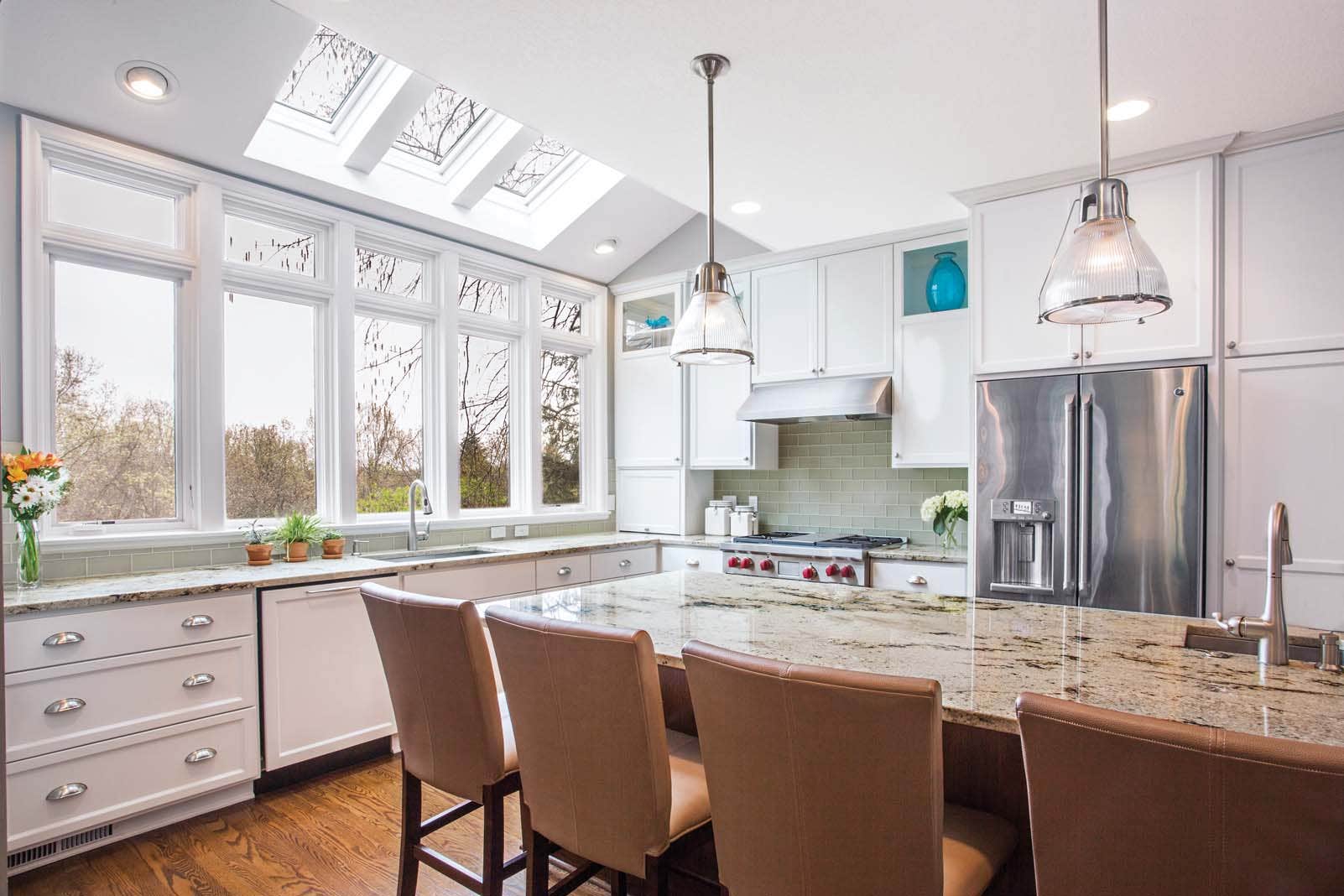 All things 'natural' seem to be a common theme among 2022 kitchen trends. With natural elements, color schemes and materials, we are also adding natural light to the list. Natural light bounces off the different materials and finishes of the kitchen, giving off an illuminated, eye-catching, and welcoming feel to the space.
Tuxedo Kitchens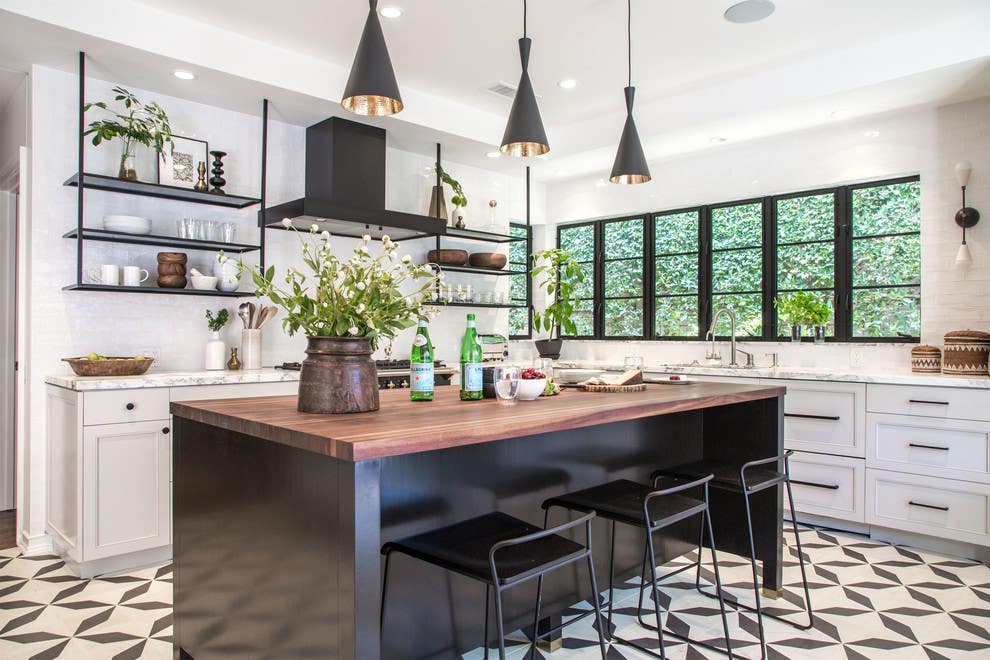 Move over all-white kitchens, in 2022 the newest version of the bright and white kitchen is the tuxedo kitchen. A tuxedo kitchen incorporates two colors - a dark tone and a light tone - usually black and white. Tuxedo style kitchens give off a daring yet classy look, one that won't be going out of style any time soon.
Shop dark gray shaker cabinets and white shaker cabinets to get a similar look!
Pet-Friendly Accents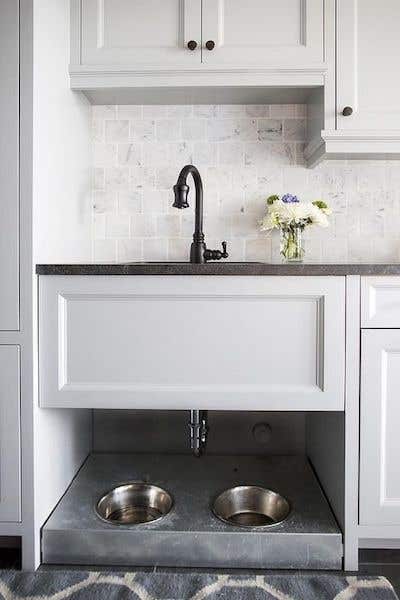 Adding pet-friendly accessories to the kitchen is a great way to save space and blend pet must-haves in with the decor of the room. Not only is this a nice gesture for your pets, but it also adds an element of convenience to your kitchen space. Pet-friendly accents can be anything from water and food bowls built into the kitchen to built-in beds for all of your furry friends' needs.
Glass Partitions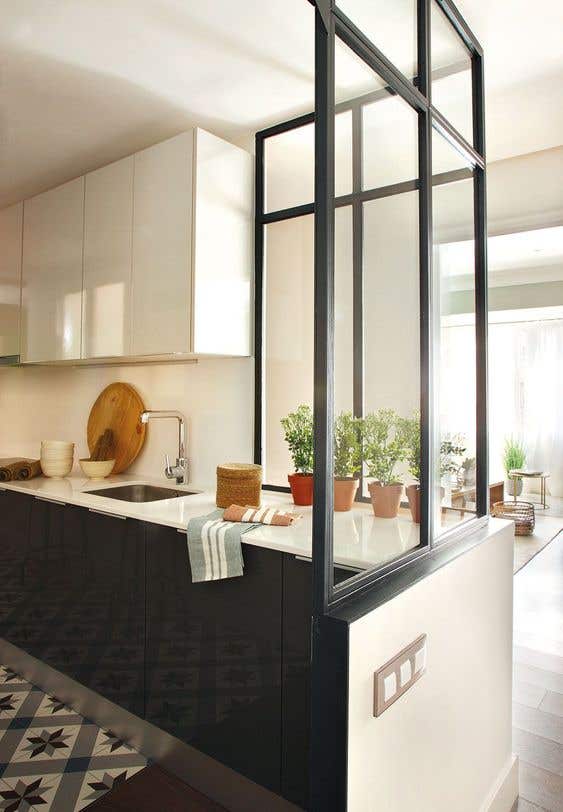 When you have an open-plan living situation, noise pollution is a common problem. Glass partitions not only help with noise reduction, but they also add a beautiful stylistic element to the kitchen space. It can also reduce kitchen odors from spreading into other spaces. Coming in all different styles and colors, glass partitions are a great element to add to any kitchen design in 2022.
Create Your Dream Kitchen With Lily Ann Cabinets
We offer a wide selection of premium cabinetry, hardware, shelving and more to help you create a room that stands the test of time. Pick from our large array of kitchen and bathroom cabinetry, including white shaker cabinets that come with soft-close hinges. Our professional designers are on standby to work with you — we offer FREE samples and FREE design and quote. Visit our FREE 3D design tool to get started today!
FAQs
What are the 2022 kitchen trends?
Tuxedo style kitchens, glass partitions, pet-friendly accents, natural light, green kitchen accents, mixed materials, wood finishes, statement marble, captivating color combinations, wire mesh cabinets, natural elements, mixing modern with vintage, and glazed tile backsplashes are all top kitchen trends for 2022.
How do I make my kitchen trendy?
To make your kitchen trendy, read through this blog article. Pick a couple of trends that you enjoy, and incorporate them into your kitchen design. In no time you will have a stunning, trendy kitchen!
What kitchen cabinets are trending?
RTA kitchen cabinets are trending for 2022. They are durable, inexpensive, and can come pre-installed. At up to 50% off box store pricing, ordering Ready-To-Assemble cabinets is the next biggest thing in the world of kitchen cabinets. RTA cabinets come in all colors and styles– check them out here.
Where can I get trendy kitchen cabinets?
Lily Ann Cabinets sells an assortment of different trendy kitchen cabinets. All of them come Ready-To-Assemble, are durable, inexpensive, and you have many options to choose from!