We're sharing 11 of our favorite modern kitchen theme ideas so you can get inspired for your dream home.
Header photo via: Chris Loves Julia
It's never easy picking the best theme for a kitchen. Having a kitchen that perfectly matches the feel of the rest of the house is important, because we don't want to mesh together two completely different themes. With so many different potential themes, different materials and more, it's easy to get lost in all of the options. Depending on the style of the rest of your home, you can make the decision of what theme best fits for your kitchen design. Whether you are looking for a modern farmhouse kitchen, retro kitchen, tuscan kitchen, and more, this article will help you in deciding which fits best.
Want to refresh your kitchen with new cabinets? Browse Lily Ann Cabinets' high-quality RTA cabinet lines! (up to 50% off box store pricing!)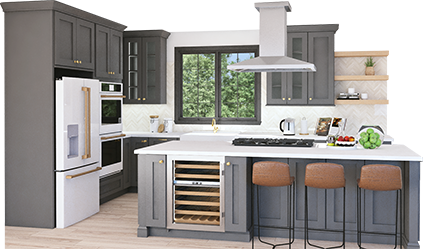 Get your FREE 3D kitchen design today!
Start Now
Coastal Kitchen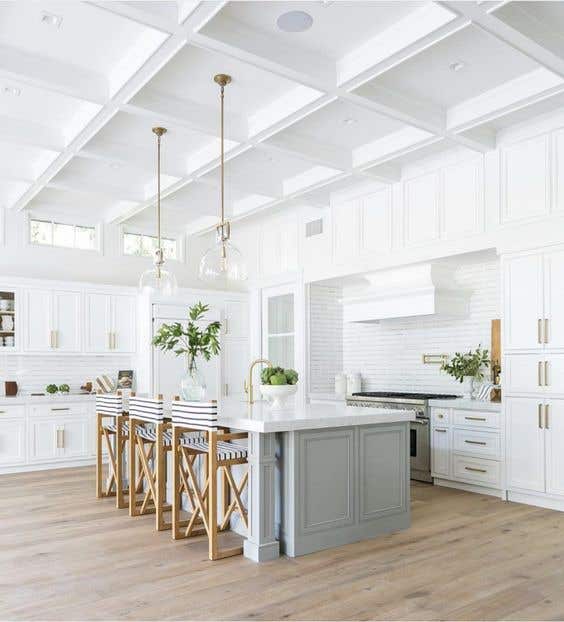 Thinking about creating a dreamy coastal kitchen? This look can be easily achieved with a simple color palette and decor. When it comes to choosing colors for a coastal themed kitchen, hues of blue, white, beige, and light grey are oftentimes the best choices. For decor, lots of natural and earthy decorations are the best for a coastal theme, along with materials such as wicker and light wood. For cabinets, the best option would be a simple white shaker, so that the kitchen is bright and you will have more options for decor. Before you know it, you'll have a light and bright coastal kitchen!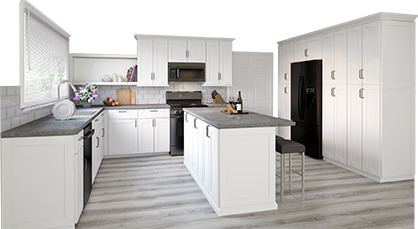 3D Kitchen Visualizer Tool
Bring your dream kitchen to life with our free kitchen visualizer!
Design Now
Minimalist Kitchen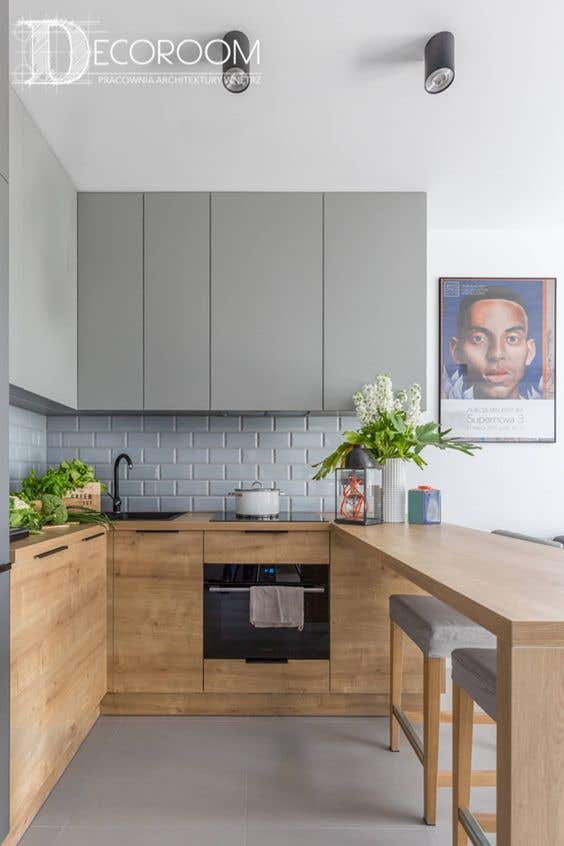 Minimalist style kitchens include sleek lines, minimal colors (usually black, greys, white, beige, and natural wood), no clutter, and oftentimes concealed appliances. This theme is great for smaller kitchens because it makes them appear larger than they actually are, and also won't be an eyesore in a small space. Overall, minimalist kitchen themes are great for all spaces and you won't regret the feeling of having a decluttered kitchen!
Traditional Kitchen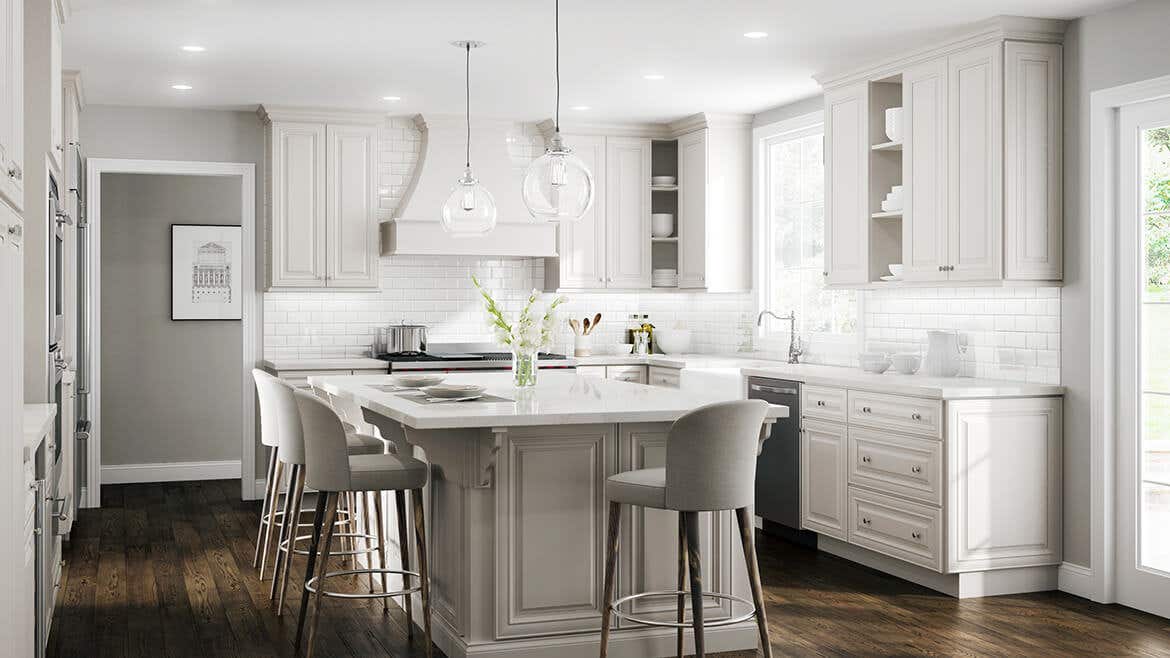 Lily Ann Cabinets Bristol Linen cabinets
A traditional theme involves classic design, comfort, casual decor, elegant lines and minimal color. The kitchen above is a perfect example of the traditional theme due to its ornate cabinetry and details, bringing a luxuristic yet comfortable feel in the space. Colors are usually browns, white, and beiges, all being classic and timeless.
Modern Farmhouse Kitchen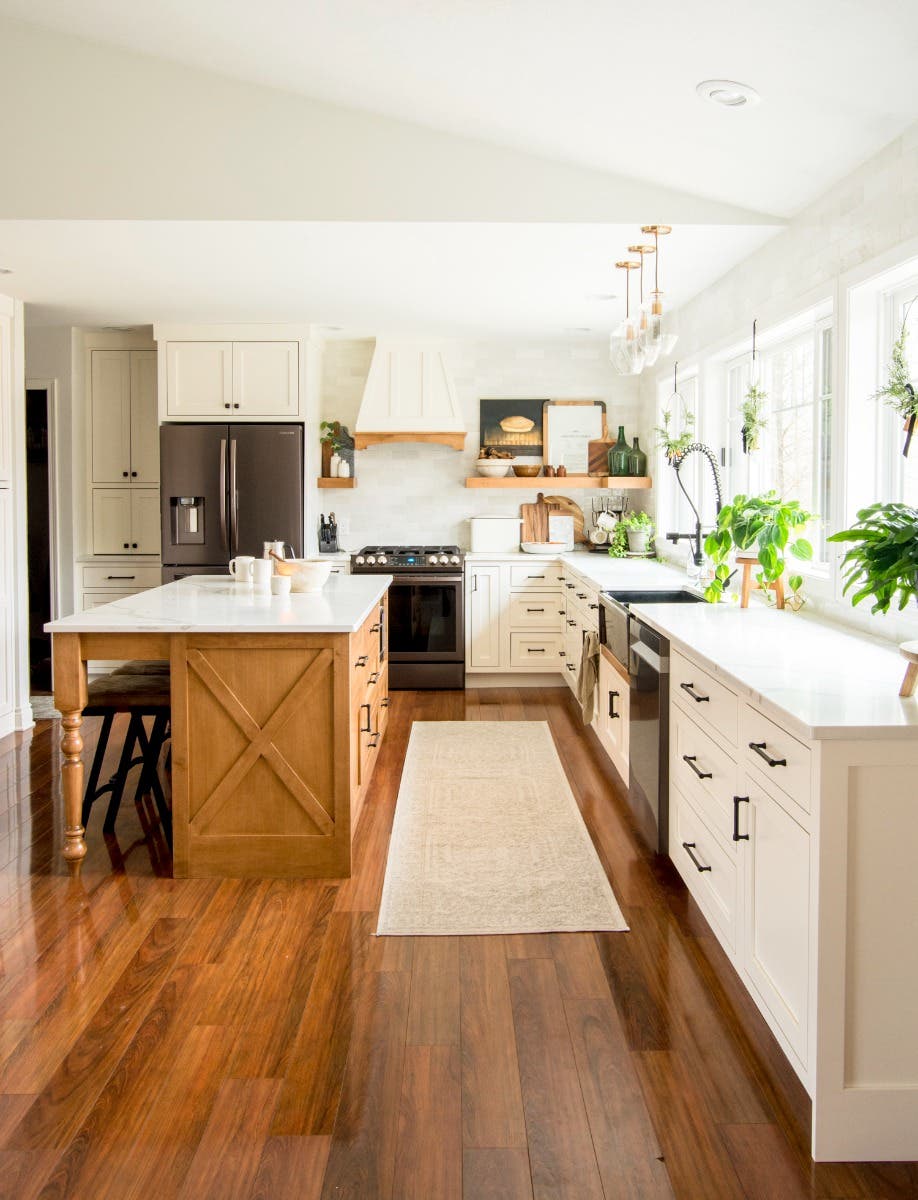 Nearly any kitchen can easily be turned into a modern farmhouse kitchen with a few simple design tweaks. Taking the picture above as an example, incorporating wood throughout the kitchen design is an easy way to get more of a farmhouse feel. Adding the crossed wood slats to one aspect of the kitchen (in this case, the side of the island) brings the farmhouse feel to life even more. White shaker cabinets are a great option for this style due to their simple, sleek design. Add in a farmhouse kitchen sink, plants for decor, and rustic farmhouse art and you have a perfect modern farmhouse kitchen.
Take a look at these high-quality, extra durable white shaker cabinets to incorporate into your modern farmhouse kitchen!
Modern Rustic Kitchen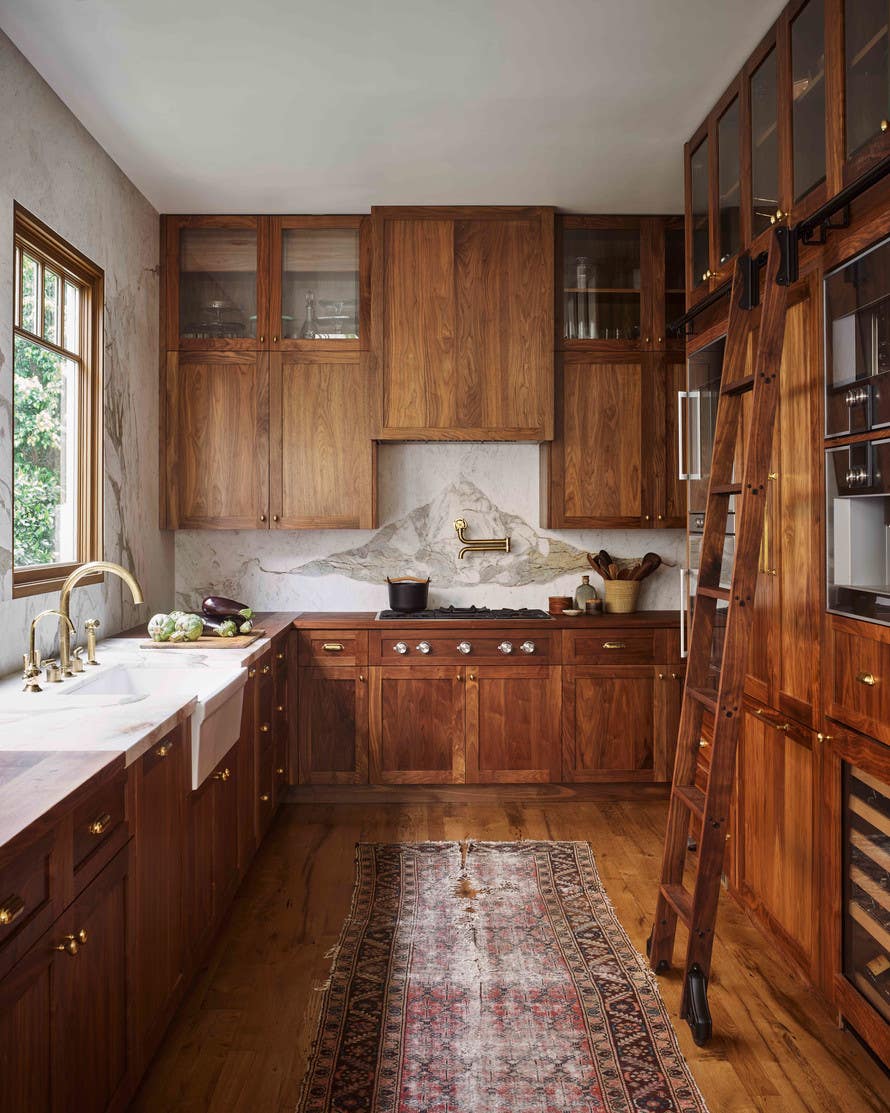 Rustic kitchens have the potential to be placed in a few different styles of homes. They pair well with cabins, vintage-style homes, retro, farmhouse style, and midcentury modern. For a chic-rustic feel, the kitchen above checks off every single one of the boxes. From the beautiful wood cabinetry, gold hardware, and elegant quartz backsplash, this kitchen style brings "rustic" into a whole new dimension!
Industrial Kitchen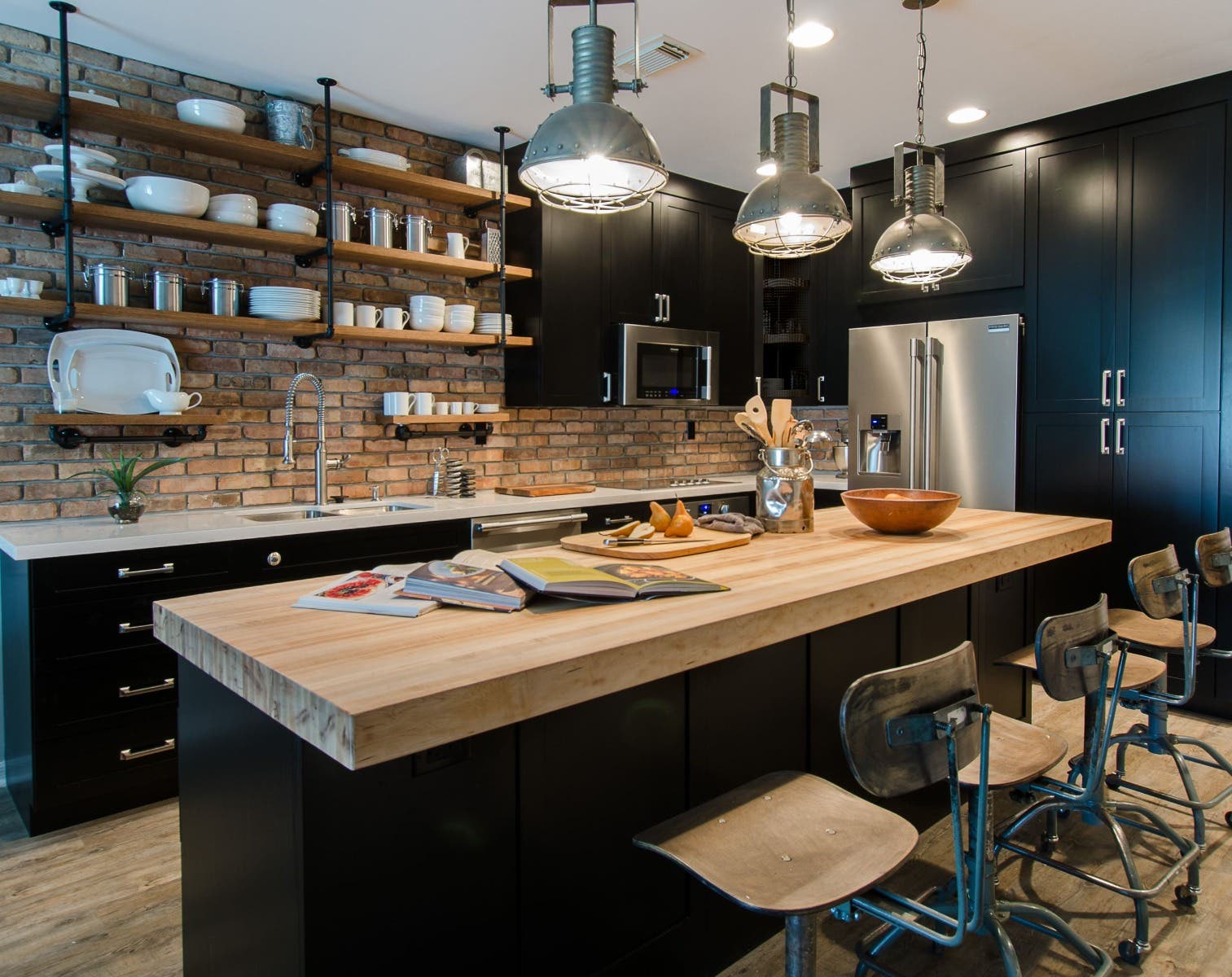 Industrial style kitchens are made up of lots of raw materials which give the space an unfinished feel. This includes wood, steel, brick, stone, and other raw materials. The colors that are included in the space are mainly neutral like black, white, grey, and tans, and includes unique textures that the brick or stone usually brings to the space. A good cabinet choice for an industrial kitchen is a shaker cabinet due to their simple lines, and if black cabinets is too dark, try a darker grey shaker cabinet. The feeling of an industrial kitchen can sometimes feel stale or cold, so the addition of warmer hardware and decor, as well as house plants will always do the trick!
Tuscan Kitchen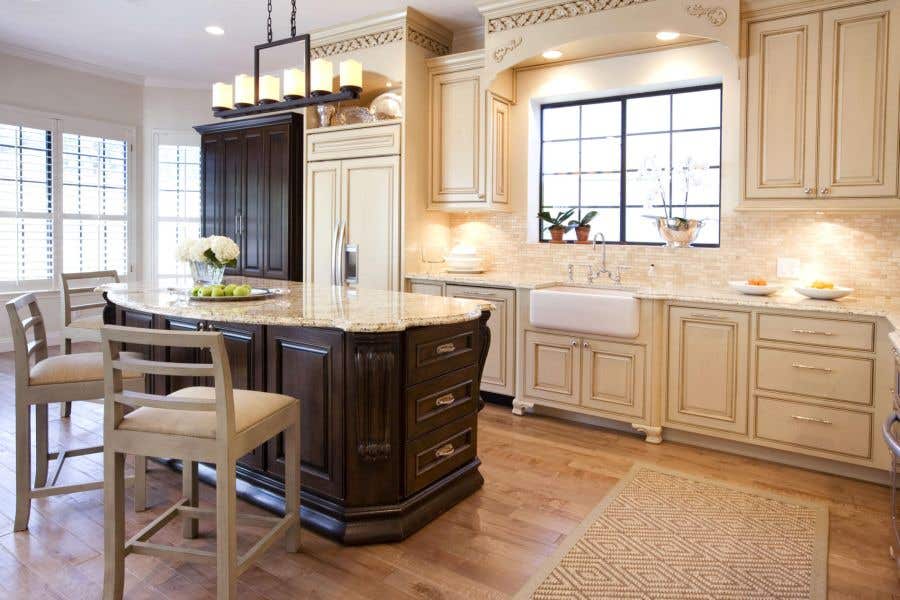 The tuscan kitchen theme is an elevated, more elegant version of a traditional kitchen. With eccentric lines and designs, a minimal color scheme that mostly consists of browns and beiges, and decorative aspects, this theme is one that will never get old. Also referred to as a 'wine themed kitchen' or 'italian style kitchen', it definitely brings an elegant european feel that is timeless.
Looking for traditional, high-quality cabinetry that brings this elegant tuscan look? Check out our Charleston Linen cabinets, available with optional glazes to heighten the elegant feel.
Retro Kitchen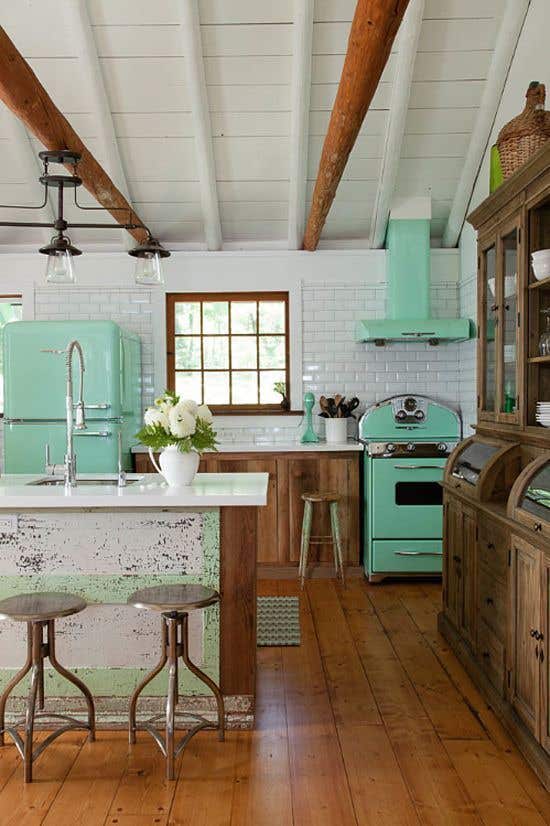 Who doesn't love a classic retro style kitchen? This look can be incorporated into nearly any style of home if the retro appliances are what you love, being they come in all colors and sizes. But if you want the whole kitchen space to have the retro style, bright pastel colors alongside wood elements brings about the perfect retro feel. Match the retro appliances with a sleek, clean white backsplash and countertops and you will have yourself a brand new retro theme kitchen!
Contemporary Kitchen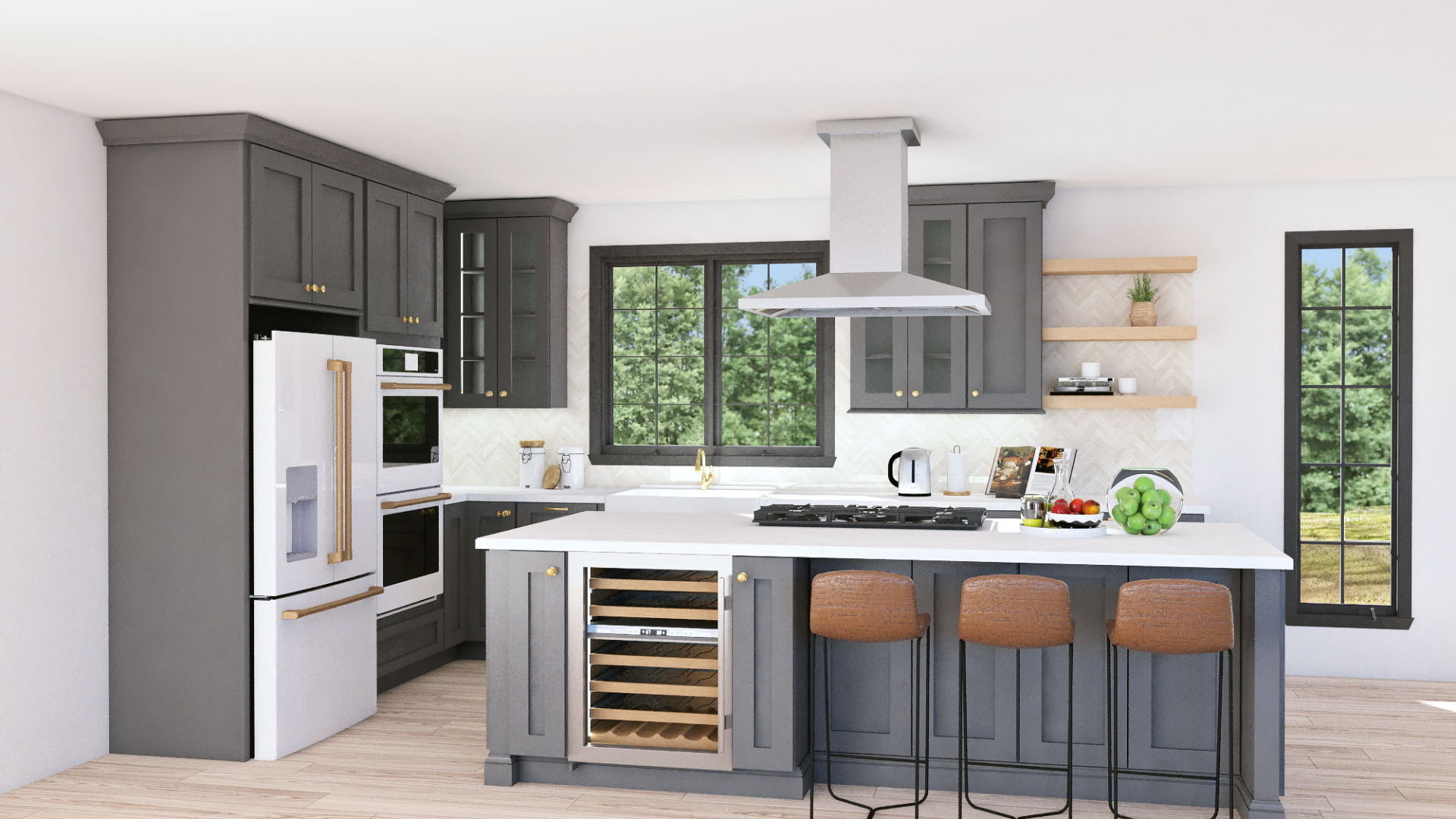 Lily Ann Cabinets Grey Shaker cabinet
A contemporary style kitchen is characterized by simplicity, sophistication, few textures, and sleek lines. The kitchen above is a perfect example, with it's sleek grey cabinetry, simple backsplash and countertops, and the use of wood as an extra texture within the space. With a contemporary style, the space is meant to show space rather than things. Therefore, keep the design simple, and nothing should stand out so much that it's the only thing you notice in the space.
Mid Century Modern Kitchen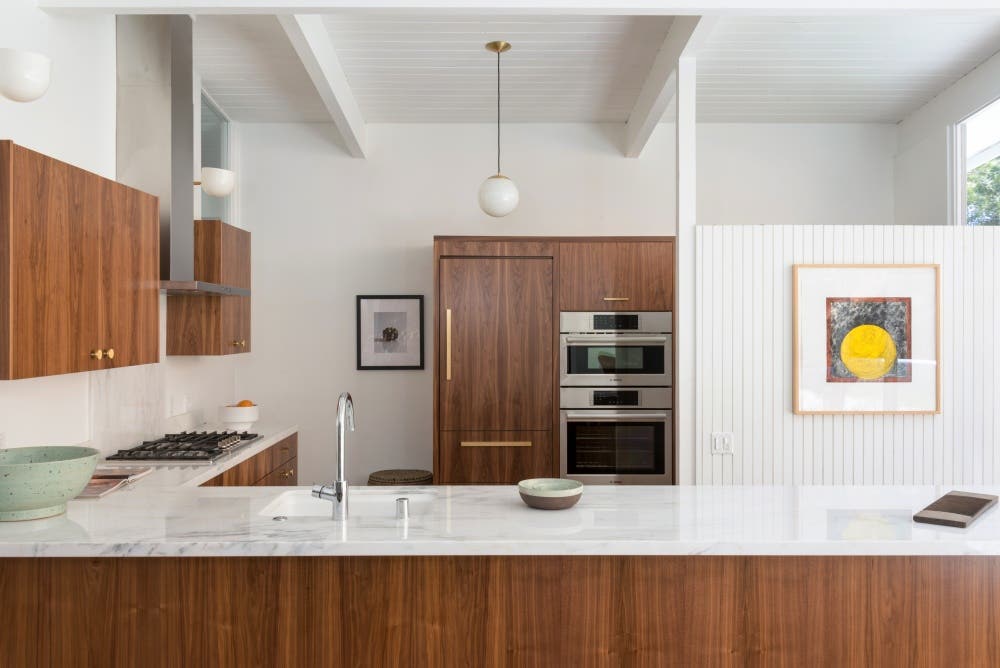 Mid Century modern is a style that has become much more popular in recent years, and we can see why. It's the perfect mix of minimalism, modern, retro, and contemporary with its clean lines, minimal materials and color, and sleek style. This can be achieved with wood textured cabinets like the ones shown above, white cabinets, grey, or black. Mix in gold hardware and fixtures, add a bright white countertop, and you will have yourself a beautiful mid century modern kitchen!
Looking for high quality gold hardware? Check out Lily Ann Cabinets' gold hardware selection!
Art Deco Kitchen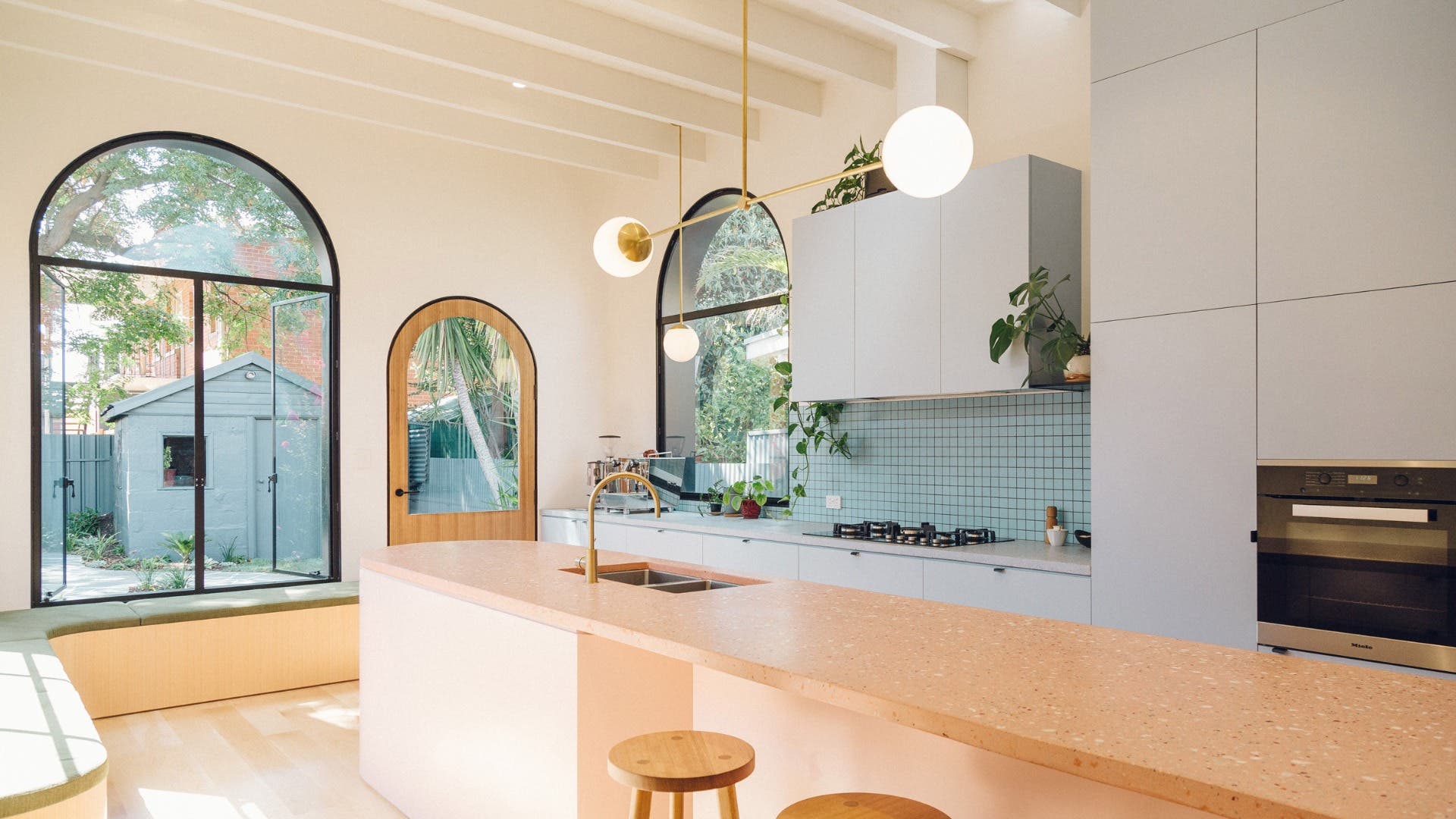 The style 'art deco' is an eclectic style that combines rich colors, bold geometric shapes, and different ornamentations. Popular from the 1920s to 1960s, this style has very decadent details and combines glamour with different symmetrical designs. If this is the theme you are wanting to incorporate, first pick 3-5 colors, determine where different shapes will be included, and wallah! You now have a stunning art deco kitchen.
Create Your Dream Kitchen with Lily Ann Cabinets
We offer a wide selection of premium cabinetry, hardware, shelving and more to help you create a room that stands the test of time. Pick from our large array of kitchen and bathroom cabinetry, including high-quality shaker and traditional cabinets. Our professional designers are on standby to work with you — we offer FREE samples and FREE design and quote. Visit our FREE 3D design tool to get started today!