What makes light grey kitchen cabinets so stunning? It might be the way they make an understated statement of elegance and modernity, or the way they complement lighter hues like yellow and blue or cream. Whatever your reasons may be, you'll soon find that there are plenty of other people who have fallen in love with light grey kitchen cabinets just as much as you have. Here are 10 light grey kitchen cabinet ideas you will fall in love with!
Sleek, Neutral Colors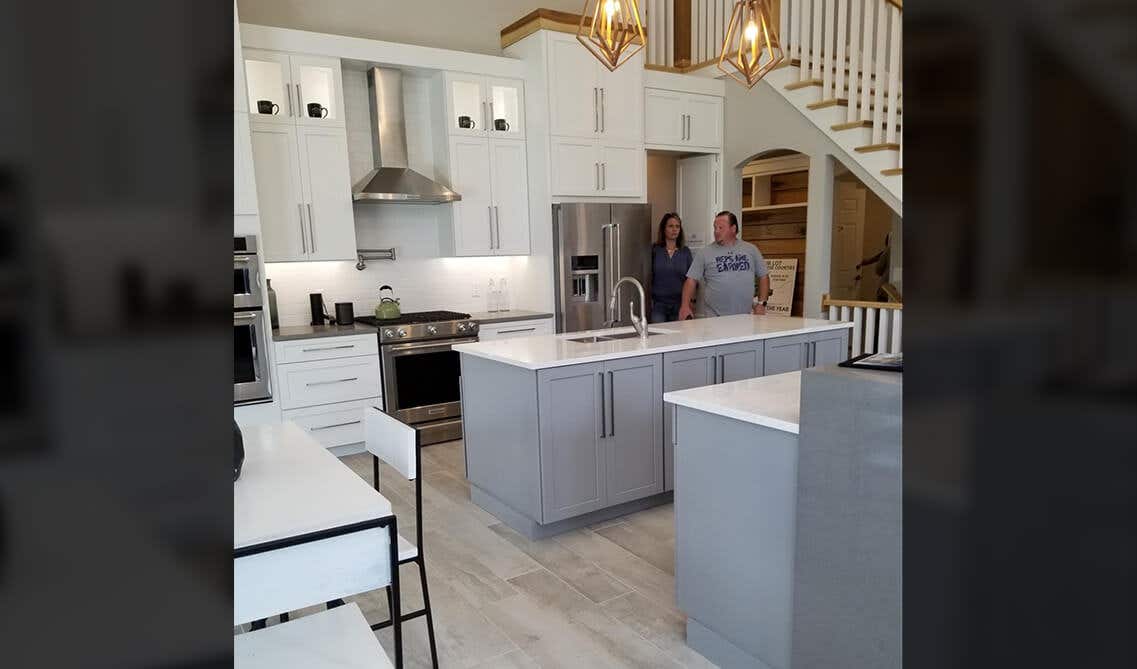 Light grey cabinets are perfect for creating a sleek, modern look in your kitchen. The light color is also great for making small spaces appear larger and brighter. If you're looking for a neutral color that will still make a statement, light grey is the way to go. Plus, light grey cabinets are incredibly versatile and can be paired with almost any other color or style such as white!
Easier Maintenance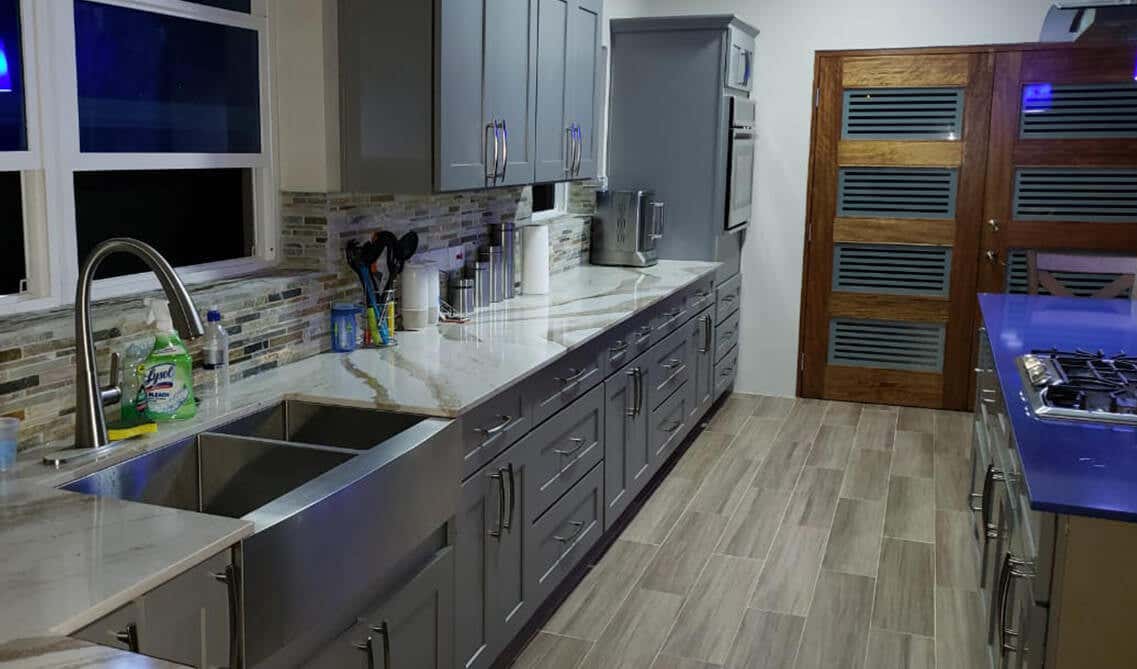 Once you have your light grey cabinets installed, you'll be happy to know that they are very easy to maintain. You won't have to worry about repainting or staining them every few years like you would with other colors. Plus, any dirt or spills will be less noticeable on light grey cabinets.
Versatile Design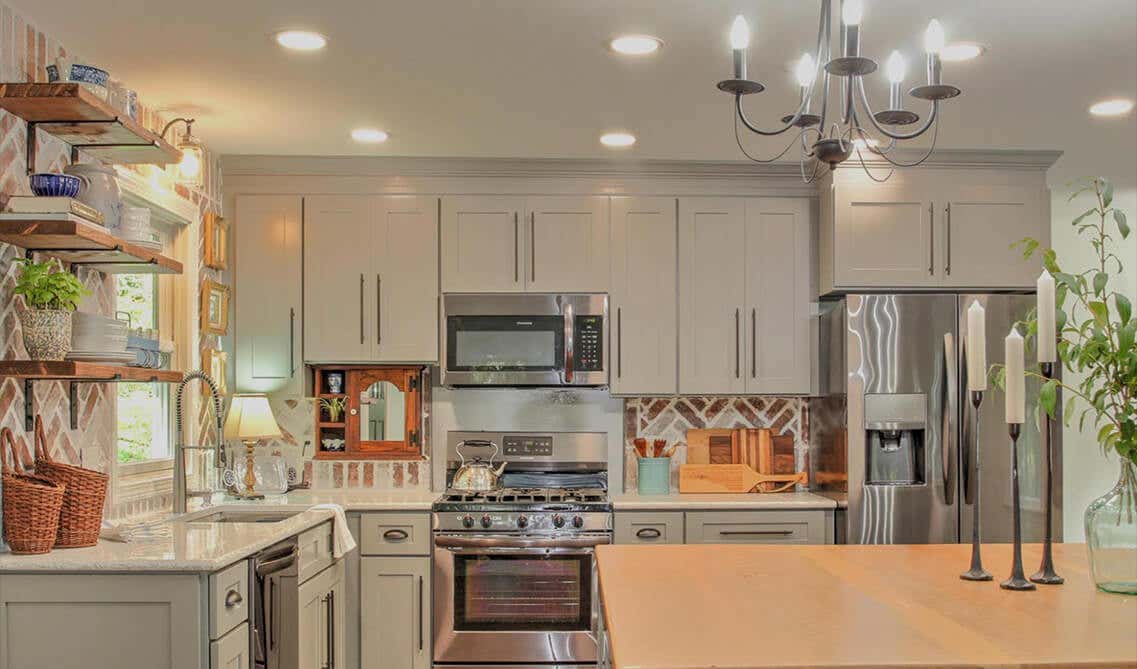 Light grey style cabinets have a natural elegance and serenity. These colors pair well with many kitchen design styles. Light grey is also the perfect color for pairing together different textures or patterns, creating a mix-and-match look that is unique yet has a cohesive feel. The neutral color is refreshing if you are tired of typical greige cabinet colors, but would still like to stick with light wood cabinetry.
Mixing Metallic Hardware and Pulls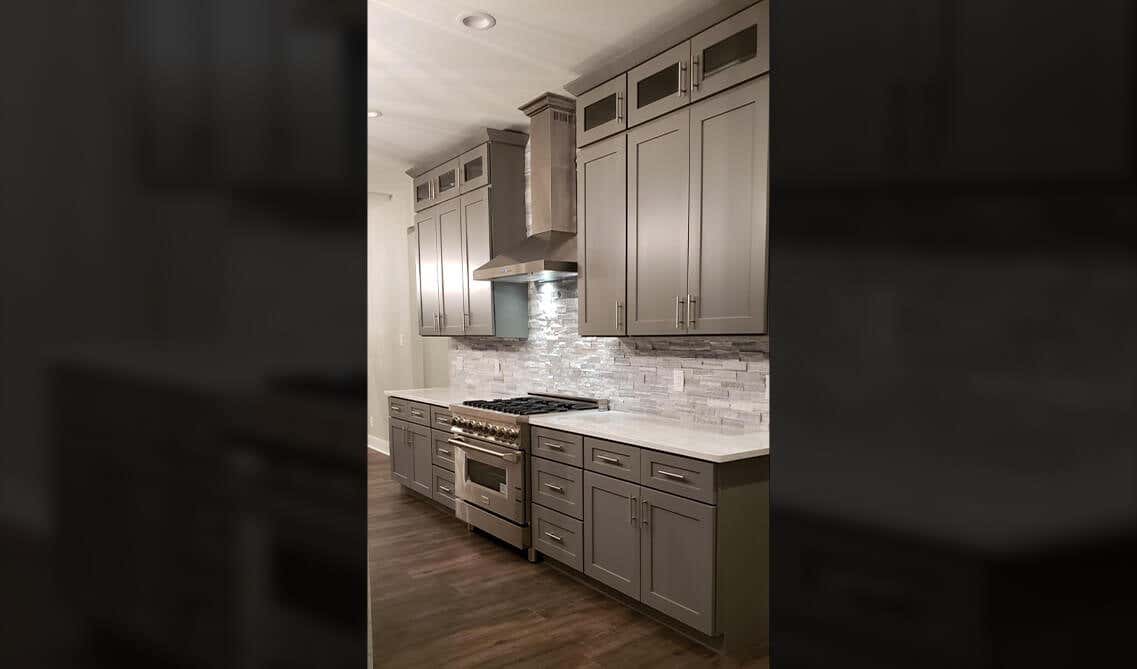 Light grey paint might be a bland and boring color on its own, but when paired with metallic hardware and pulls (especially nickel and chrome), it takes on an entirely new life. What's more is that once they're up against your white-painted walls and flooring, light grey style cabinets will give the illusion of the room being bigger than it really is.
Black Appliances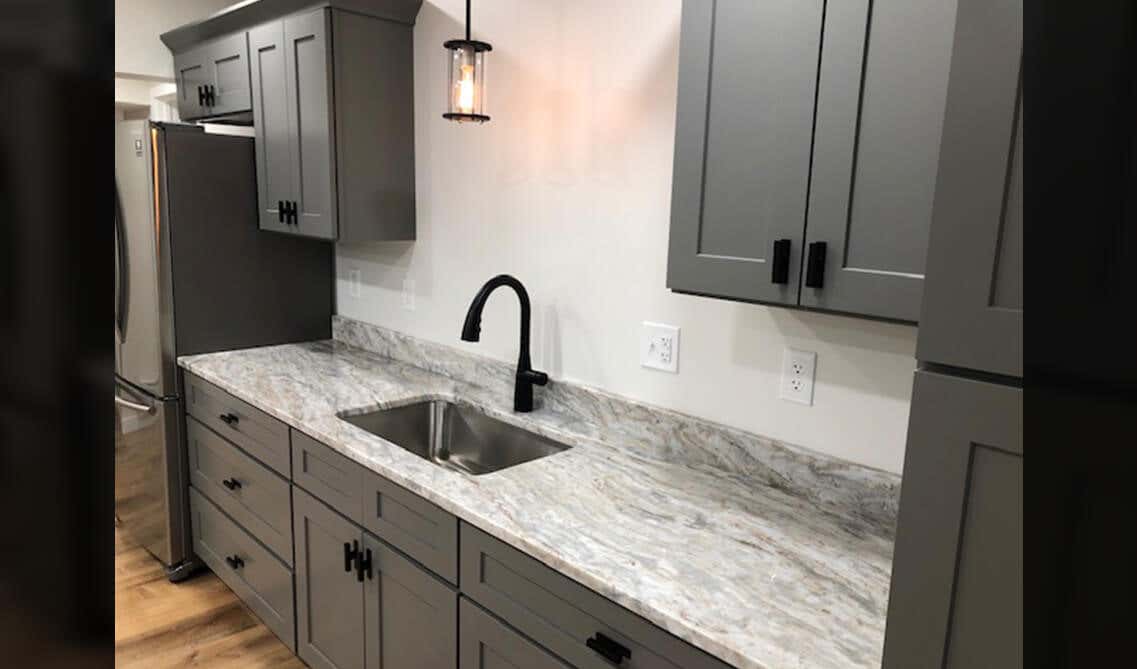 Modern light grey cabinets work well in kitchens that feature black appliances. You can use this for a contrast color so you don't make the entire room look bland and boring. It's also a great way to bring out the natural wood or granite countertops, helping them stand out against the kitchen cabinet color of light gray. Using modern lighting fixtures such as pendant lights or chandeliers will also help brighten up the room.
Matching Island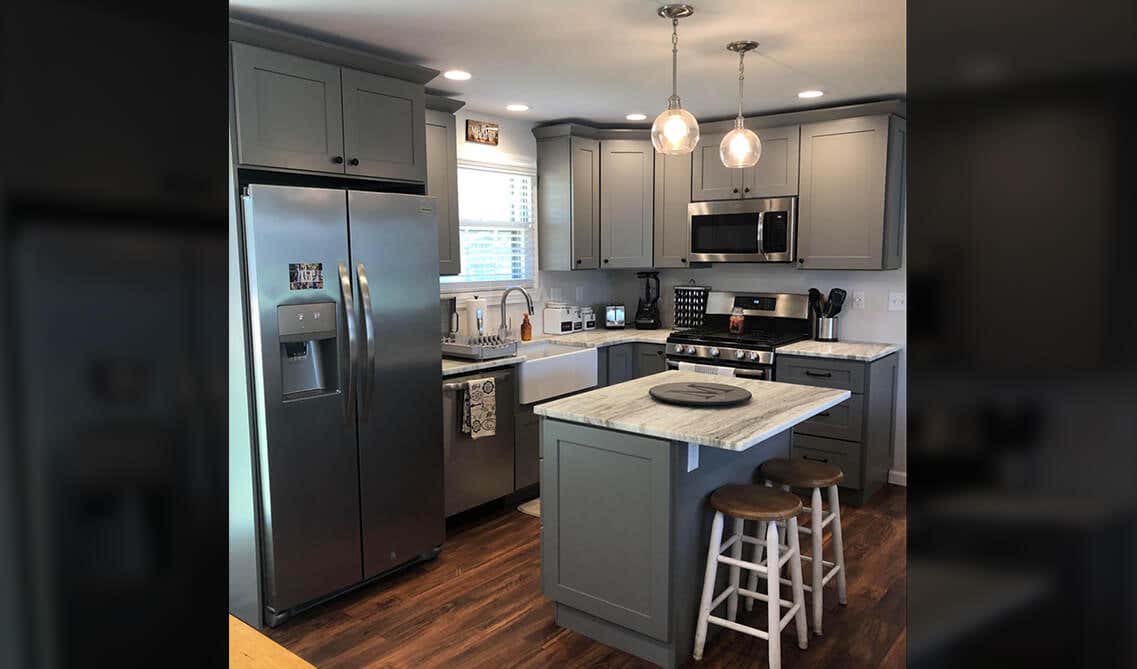 If you love the look of light grey cabinets and want to add some modern style and finish your space, adding a matching island is the perfect way to do so. This can help you get additional storage, as well as find a stylish new place for your dishes. In order to make sure that your kitchen is cohesive and attractive, there are a few things that you'll need to keep in mind.
White Countertops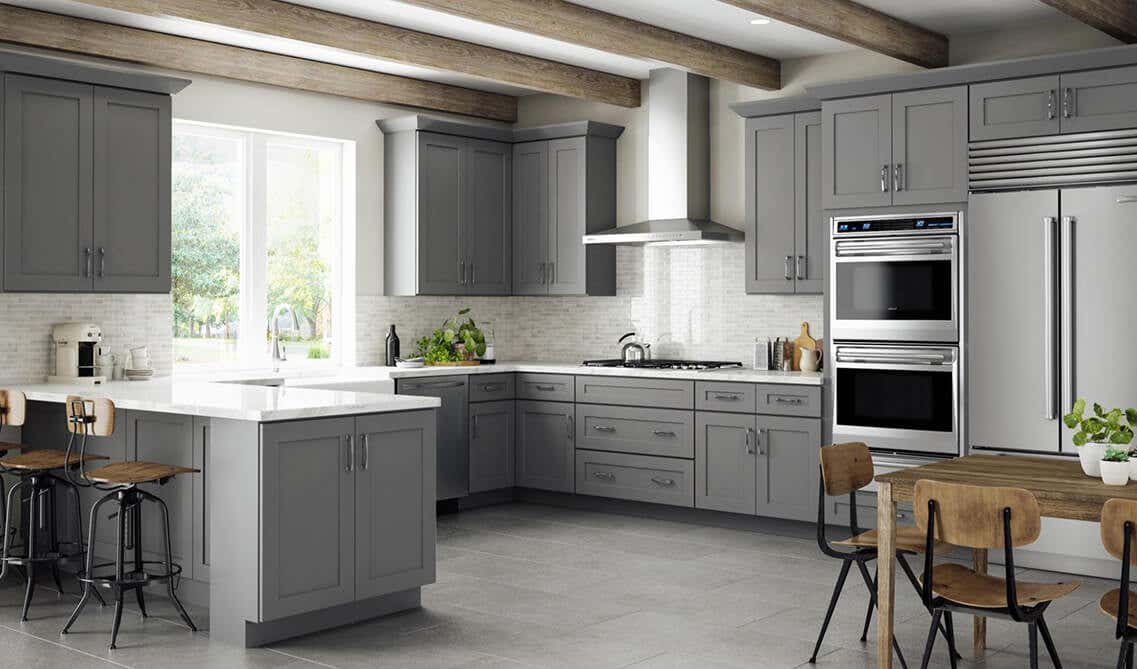 White is the perfect color for a light grey kitchen. It's fresh and clean and an amazing contrast to the dark wood of the cabinetry. So if you're considering light grey cabinets, consider white countertops as well! They'll make your kitchen look brighter and give it an updated, fresh feel.
Use Light Grey Cabinets in Your Island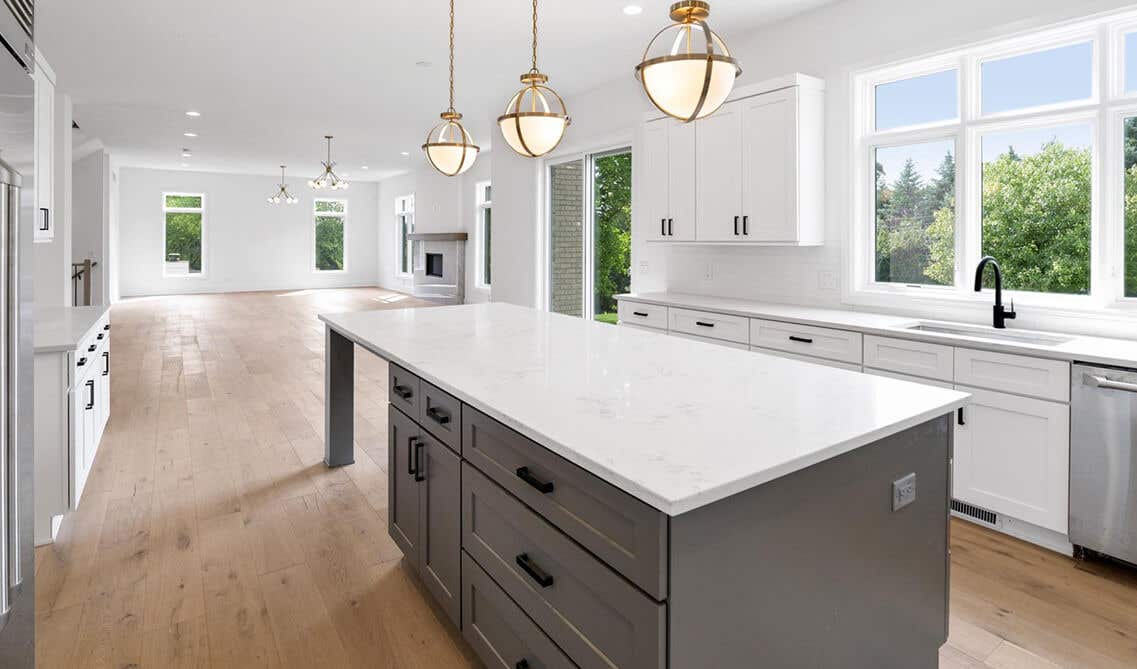 Kitchen islands are a great place for homeowners to show off their personality, and light grey cabinets offer the perfect blank canvas. Mix up the look of your kitchen by contrasting the light grey cabinetry with lighter granite countertops or keep things cohesive with a darker color of countertop. Either way, it's easy to imagine adding some bright pops of color through accessories or painting one wall white for an eye-catching accent. items like wooden cutting boards and sleek cookware.
Inserts For Your Grey Cabinets
Organizers for kitchen cabinets are an important way to keep your modern light grey kitchen cabinets looking clean and organized. Lily Ann Cabinets offers hundreds of cabinet organizers from the famous trash pullouts to awesome cutlery and spice inserts to keep your new kitchen organization on point. roll out shelves are another awesome idea as they allow you to utilize the back of your cabinets easier. There are inserts for any and every cabinet such as drawer inserts and corner organizers, to ensure you can be organized in every nook and cranny of your kitchen. Another great way is a towel bar - you'll never have to search around for a dish towel again!
Dark Wood Floors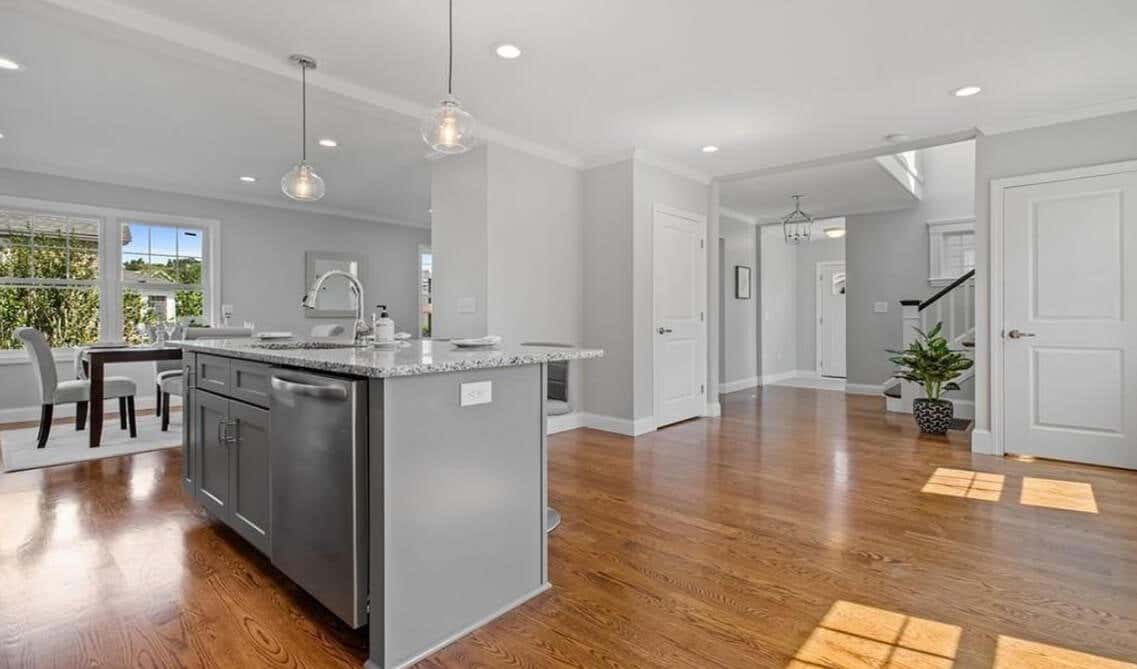 Wood looks clean, feels good on your feet, and lasts forever. Plus, it's easy to maintain - just sweep off debris or rinse it off. While some may argue that light grey cabinets clash with dark wood floors, others think that they're the perfect combination for a light and airy kitchen. With light grey style cabinets, a light oak floor would also look amazing and would give your kitchen a fresh look!
FAQ's
What color goes with light grey kitchen cabinets?
The color that goes best with light grey kitchen cabinets would be white or different shades of white.
What color to paint kitchen walls with light grey cabinets?
You could pair your light grey cabinets with white paint of pastel shades of paint, which work best with light grey cabinets.
Is grey color good for kitchen cabinets?
Grey is the perfect color for kitchen cabinets because it goes with everything. It is a go to color for homeowners and interior designers because it is a timeless color.