With all the holidays coming up, gatherings and hosting are at the top of our list. Decorating and upgrading your home for the occasion is essential and can create a wonderful environment for everyone!
1. Kitchen Cabinetry and Knobs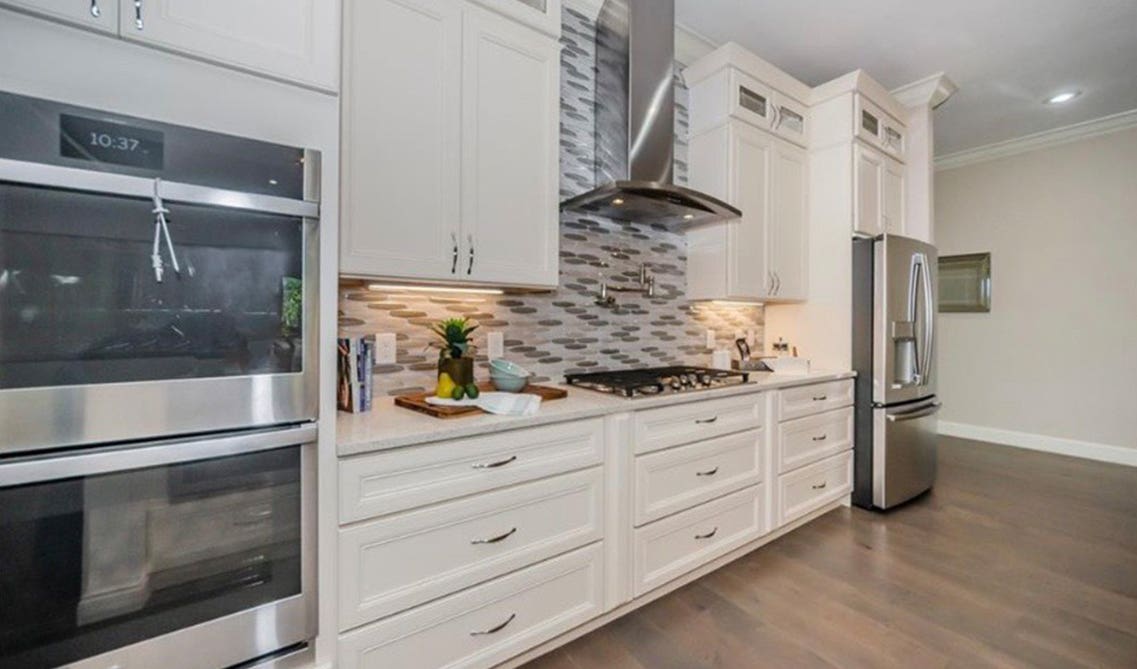 One of the main components of any holiday gathering is food! Being able to host and create a great kitchen and dining area is one of the main focuses to make some upgrades. Starting big with items like your cabinets and cabinet knobs or pulls. Making a color or style change can open up your kitchen and dining area to look bigger than it normally is. If you are on a budget or just need a small change this is the way to go.
Also Read: 10 Ways to Create a Modern Kitchen with Wood Cabinets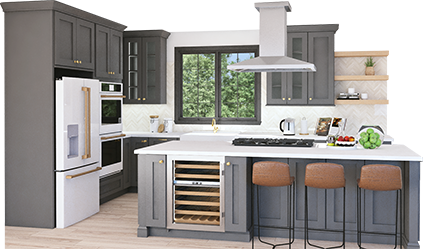 Get your FREE 3D kitchen design today!
Start Now
2. Storage and Kitchen Organizers
Functional upgrades besides cabinets or handles can be inserts and dividers. With more storage space, there need to be more organizational items in your home. Adding cutlery drawers and drawer inserts can add a small but essential upgrade for the holidays and host.
Also Read: Easy Kitchen Organization Tips
3. Backsplash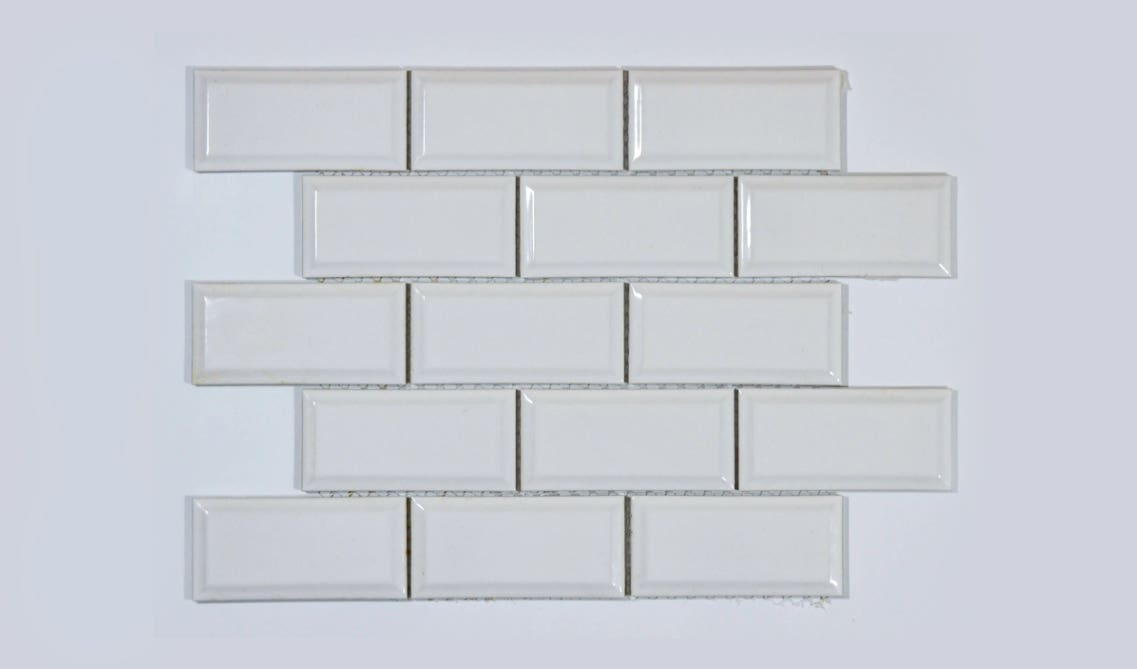 One other change for your kitchen that does not need much to get done is a new backsplash. If it is a change of color or size that you want or a style of tile, these are quick fixes to upgrade your kitchen. Mosaic tiles can create a more modern look or subway tiles to keep it sleek and simple.
Also Read: Most Popular Backsplashes for Your Kitchen Design
4. Lighting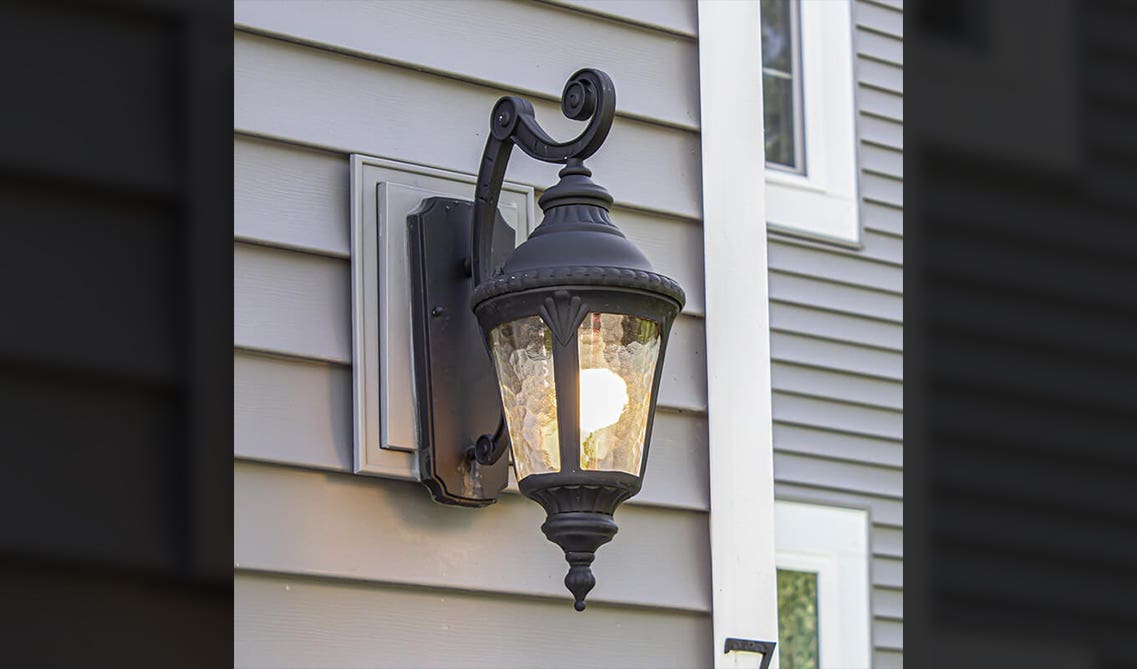 Switching out the lighting in and outside your house can add more to your home and its look. Using lamps and wall sconces outdoors instead of regular or plain light fixtures is a small upgrade.
For indoors, switching to ceiling lamps in your kitchen or living areas can also provide ambient lighting for your home. Installing something like this is also easy and keeps a minimal design that can fit with whatever you have in your home already!
Also Read: How to Install Outdoor Lighting
5. Electric Fireplaces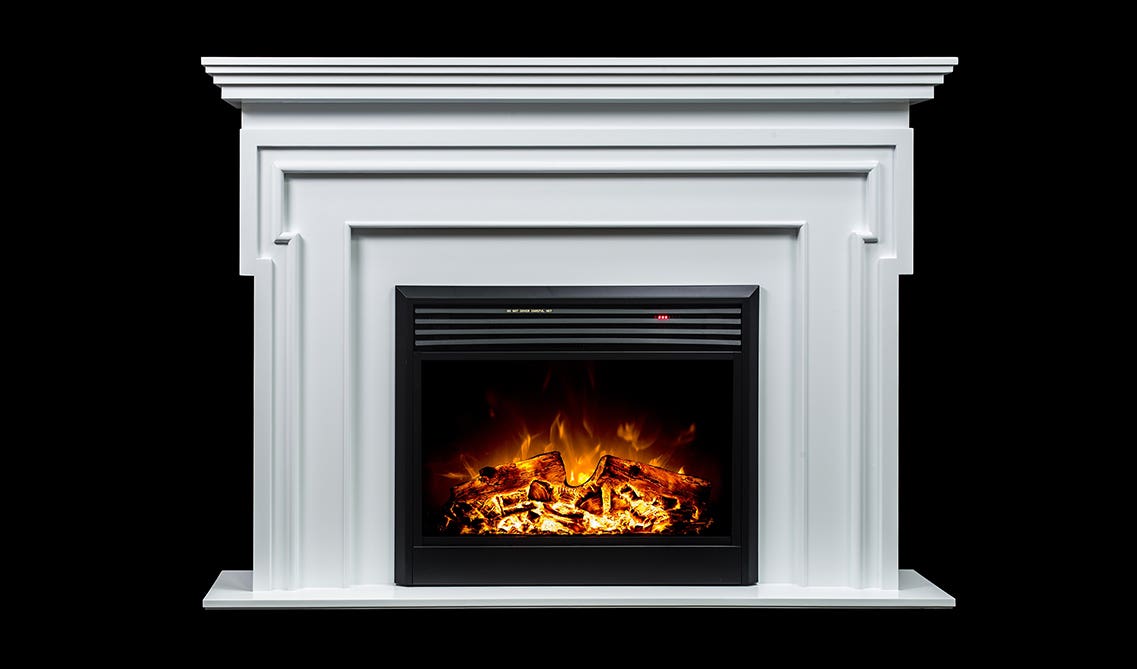 Similar to lighting, adding in an electric fireplace can be a lighting and functional piece for your home for the holidays. Whether you live in a colder climate or just want to feel the holidays a bit more with a fireplace, it is a great alternative for a dining area or living room. There is no hassle with wood and soot when you have a functional and elegant electric fireplace.
6. Countertops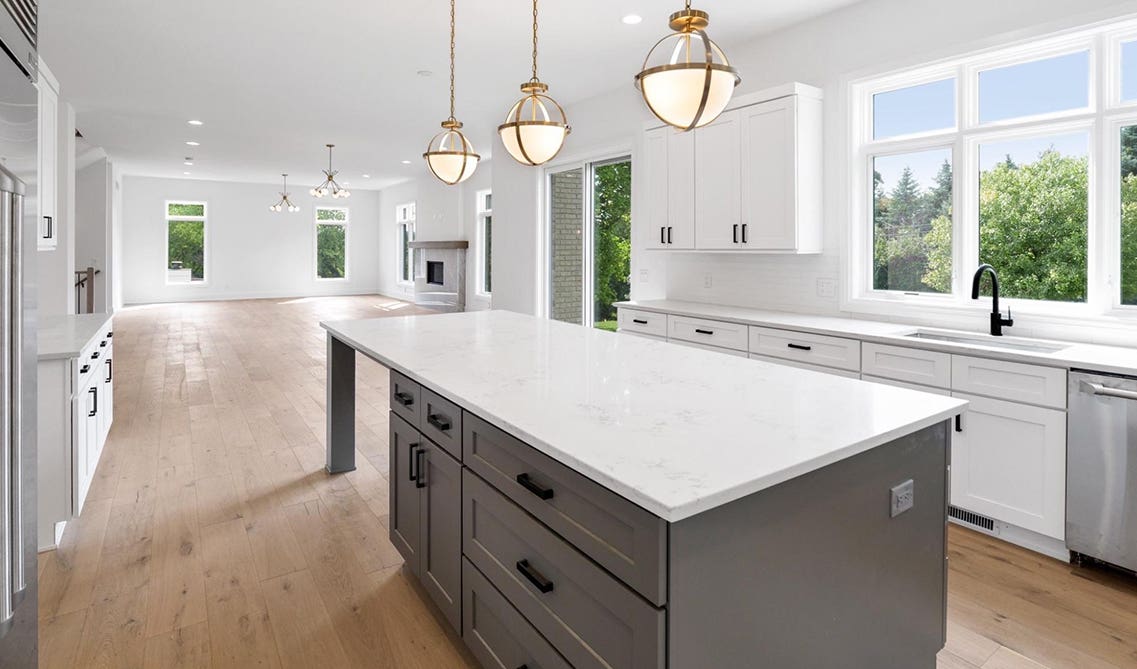 If cabinets are not in your wheelhouse, looking into a new countertop for your kitchen and dining area is a great alternative. With lots of food, drinks, and everything in between, having a great countertop to withstand it all is crucial. Not only kitchen counters but if you are expecting long-term guests in your home for the holidays, look into bathroom counters as well.
Also Read: The Top 6 Kitchen Countertop Design Trends
7. Bar Area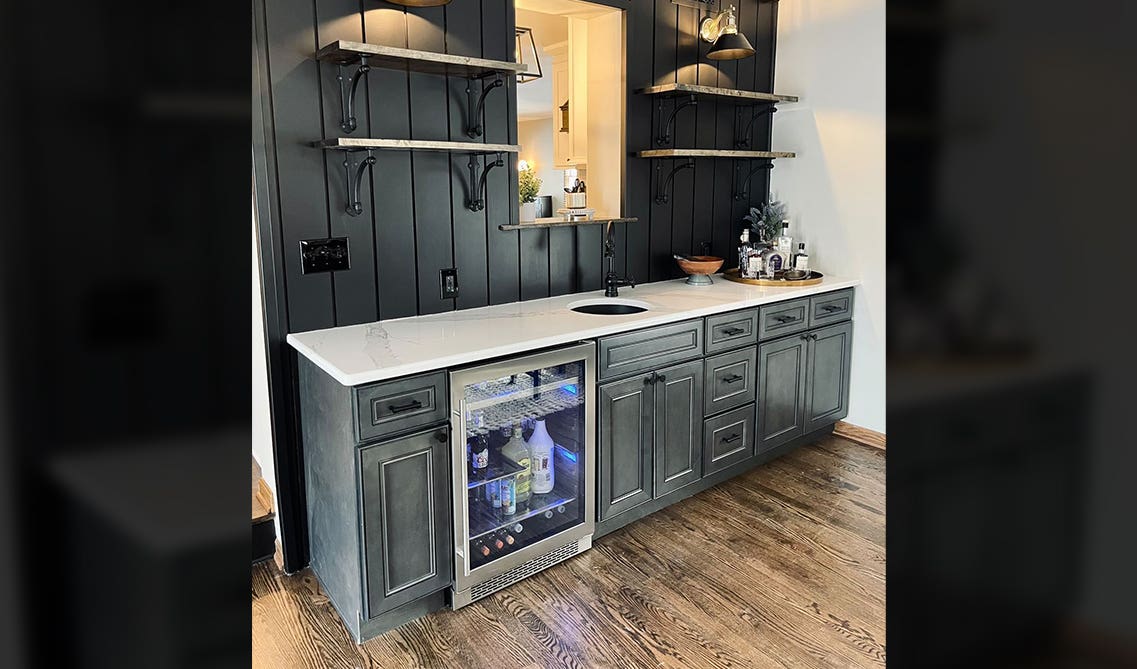 If you love to entertain, creating a space like a bar or a bar cart is a great holiday upgrade for your home. Separating counter space or creating a whole new area with a cart or shelf, can be super helpful with this. Taking advantage of any shelves and using open cabinetry is great to create a bar.
Also Read: 5 Gorgeous Wet Bar Ideas To Elevate Your Home
8. Entryway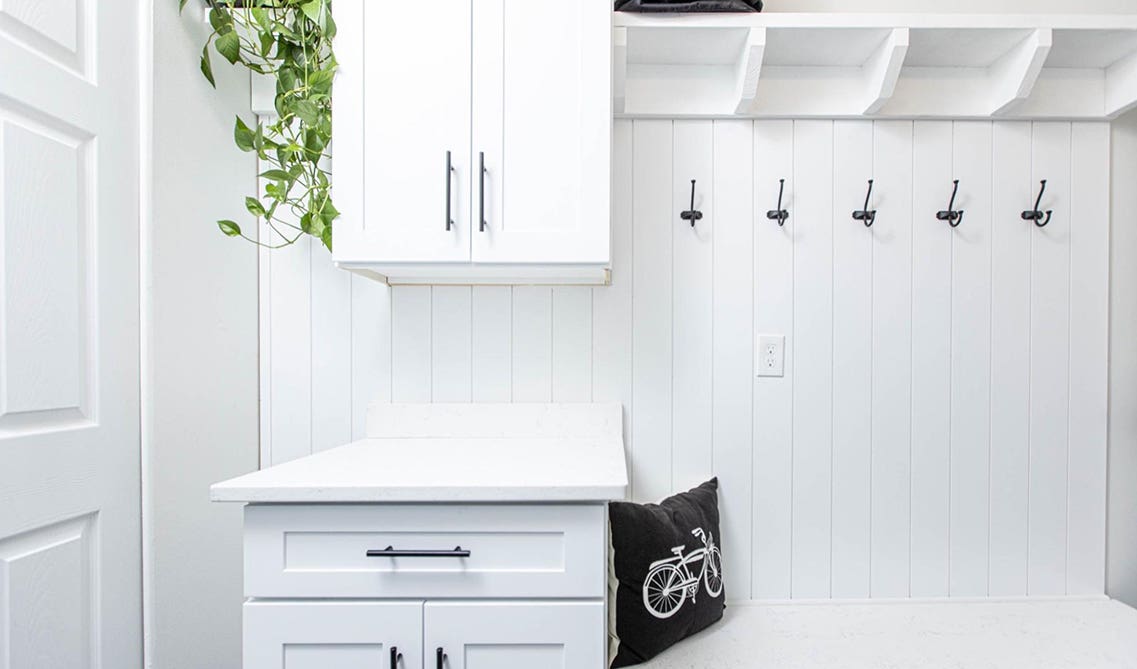 If you are expecting a lot of visitors, you can start with a good first impression. Working on updating your entryway is the perfect spot to start. Adding in any hooks, shelves or cubbies can be great to have guests leave their shoes and coats. Small upgrades can be a holiday rug or any seasonal decorations and art.
Also Read: 10 Mudroom Ideas
9. Switch up linens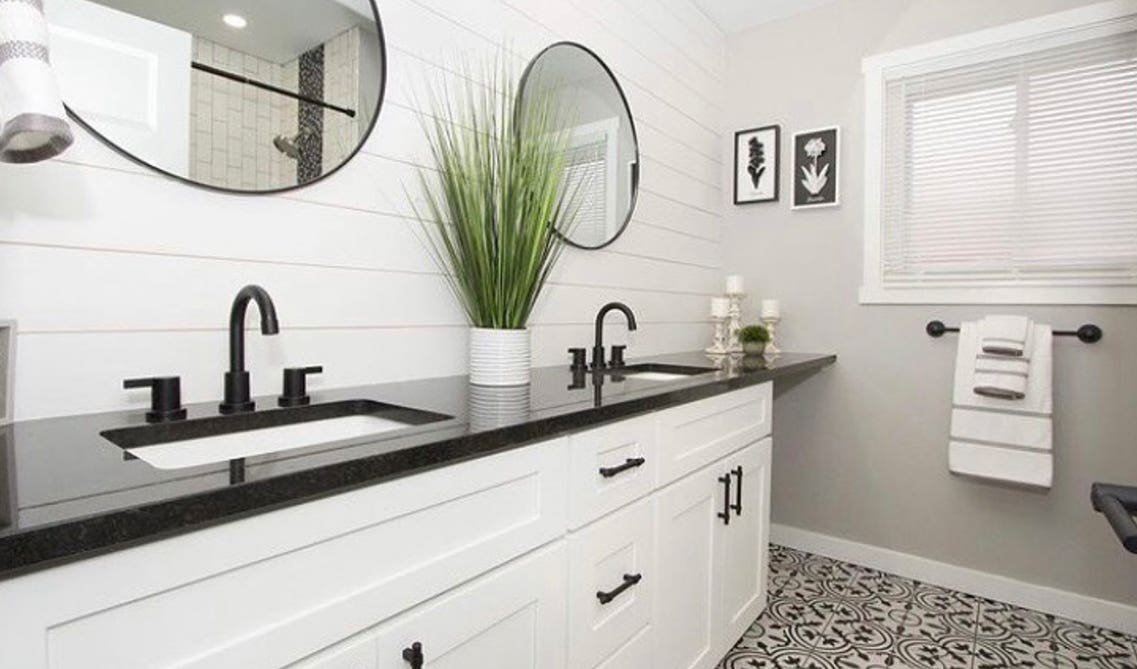 In the living room or guest rooms and all over the house, take time to look into knits and velvets for your home. Adding accent items around your home like new throw pillows or seasonal blankets are perfect for a quick upgrade. This is also great when you are on a budget and need something fast and easy.
10. Decorations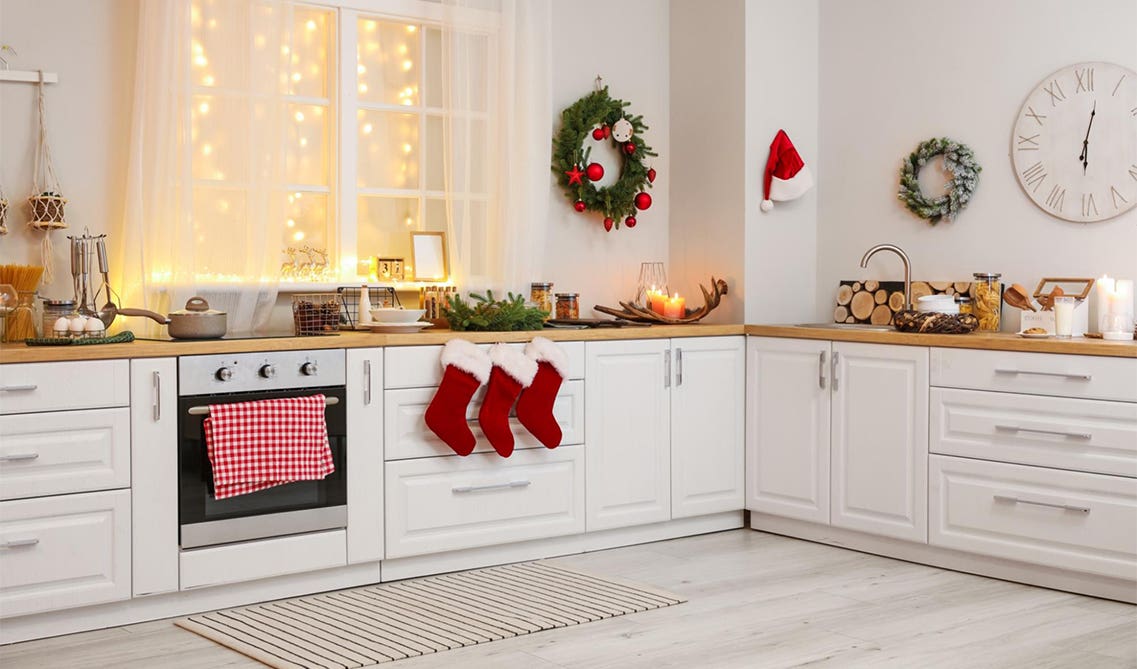 One of the most important ways to upgrade and get your home ready for the holidays is with decorations. Whether it is by hanging up a wreath or putting up lights outdoors, there are so many ways to bring the holiday spirit home. Lights, framed art, candles, and any other decorations and pieces you want to bring into your home to add to the holidays are always great options.
Also Read: 11 Easy & Affordable Kitchen Christmas Decor Ideas
For more home renovation and upgrades from fireplaces to cabinets, check out our collections and selections here!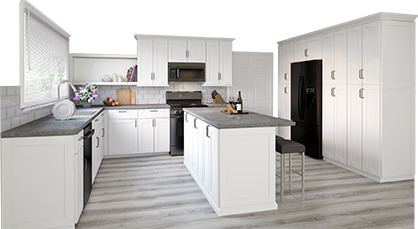 3D Kitchen Visualizer Tool
Bring your dream kitchen to life with our free kitchen visualizer!
Design Now
FAQ
1. What upgrades bring the most value to a home?
The top 3 upgrades you can make to your home are renovating the kitchen, upgrade the appliances, replace/upgrade flooring, and upgrade bathrooms within the home.
2. What do you put on kitchen island for Christmas?
Easy ways to decorate your kitchen island for the holidays are to add festive scented candles on the countertop, feature a miniature decorated tree as a centerpiece to the island, and/or add garland to run the length of the island.
3. What do you do with empty space on top of cabinets?
You can do a lot with the space above your cabinetry like feature tableware you might not use on a regular basis, feature your collection of cookbooks, or use canisters and baskets as decorations that fit your homes current aesthetic.