Are you ready for a DIY home remodel project? Do you need bathroom remodel ideas? Maybe you are on a budget?
Bathroom remodels can be expensive, but it's worth the investment. The average cost for a mid-range bathroom redesign is $24K, and many hidden costs could arise during this process.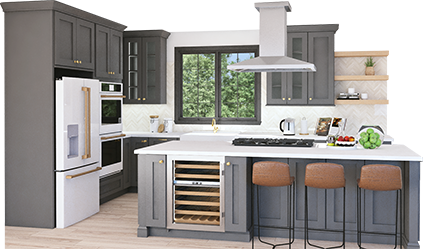 Get your FREE 3D kitchen design today!
Start Now
Costs such as new tubs or toilets with additional plumbing work needed to install them properly may require hiring a professional if you don't know how to yourself. All these things should still be inspected before any decisions about fixtures are made!
However, please do not fret; we have 10 bathroom remodel ideas on a budget. Upgrade your out-of-style bathroom with these 10 low-cost ideas.
Upgrade Cabinet Hardware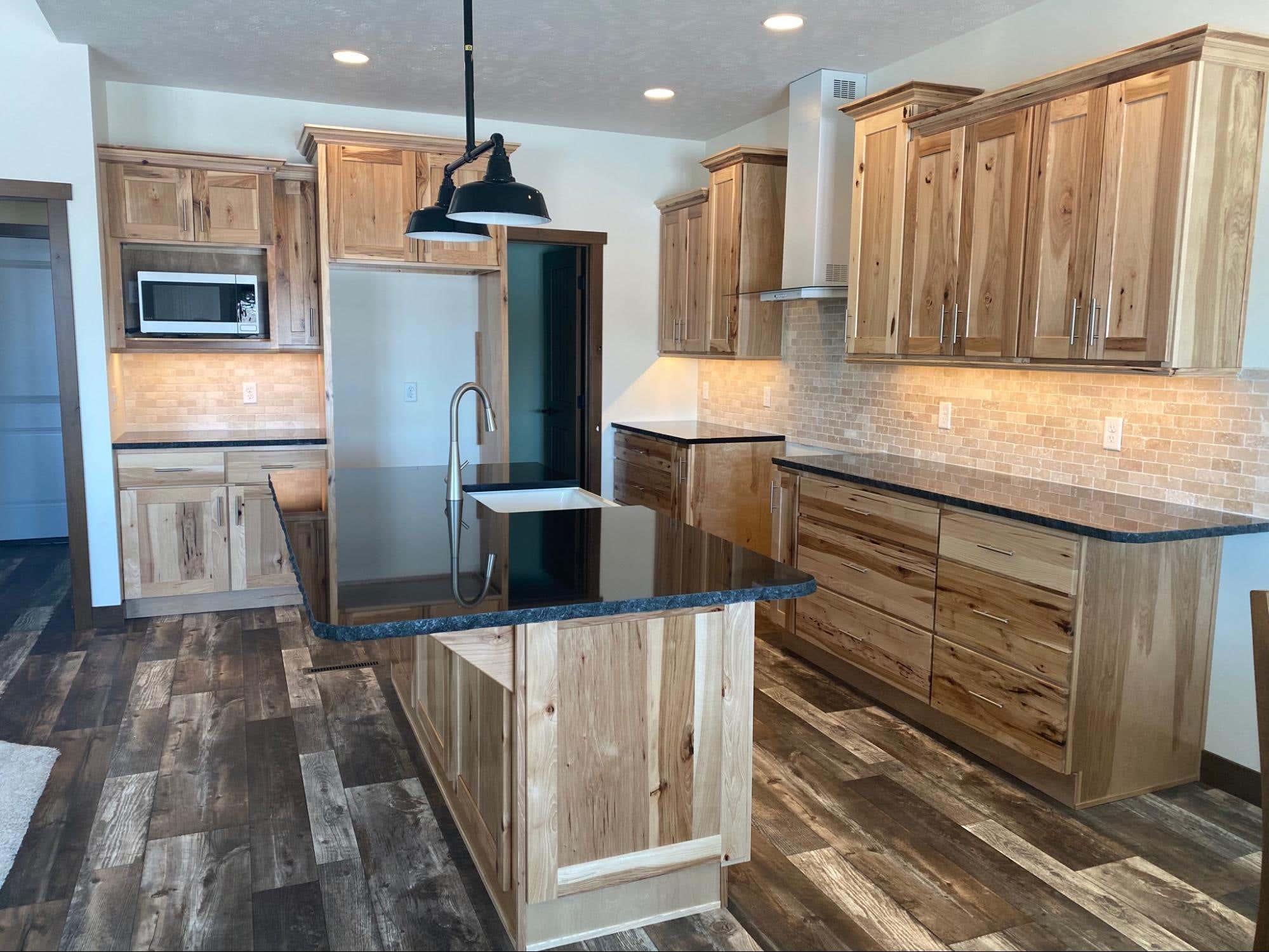 Do you feel like your bathroom looks a little rusty? You might consider changing your cabinet hardware to something more state-of-the-art and modern for an updated look without breaking the bank! For less than $100, you can replace outdated or damaged handles with trendy styles like ornate hexagonal knobs that are sure to make any cabinet feel luxurious while coordinating them with the plumbing fixtures. Doing this will create a lively bathroom look.
Choose Affordable Flooring
If you want to update your bathroom but don't have the budget for expensive materials like stone or tile, vinyl and laminate are excellent choices. You can also use peel-and-stick tiles on old floors that need replacing with something more stylish to make them look new!
Anyone can find these inexpensive items on Etsy. Doing something as easy as sticking tiles can refresh your bathroom and make it look completely remodeled.
Upgrade the Lighting
When it comes to your bathroom, you want something that is both modern and sleek. And what better than an elegant three-light fixture. This fixture will blend in with most designs while providing excellent lighting for any space! Different mount options are available.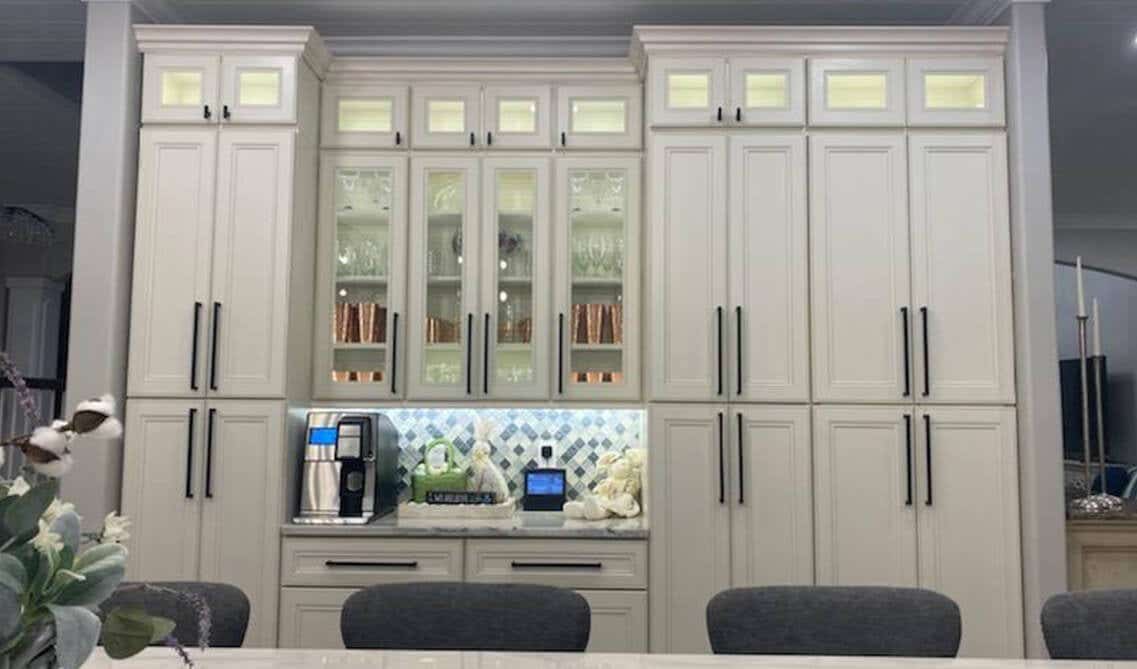 Reasons to Buy Bathroom Cabinet Lighting
Cabinet lighting is essential for numerous reasons. When you are doing your makeup or needing plenty of light, it provides a better-lighted space, making the results much better. When it comes to looks, under-cabinet lighting is very aesthetically pleasing when turned on. Installing these lights means you will have a perfect view below. If you have countertops such as granite or quartz, it will illuminate them and only make them more stunning.
Bathroom Cabinet Lighting
For dull countertops such as concrete, cabinet lighting will brighten up the countertops. Installing this form of lighting makes your bathroom look large and ready for a magazine cover.
Paint the Walls
The bathroom is one of the most used rooms in your home, but it's also often overlooked. You can give this space an instant refresh by getting rid of the dirt and grime from years worth of use!
Consider grabbing some new paint to brighten up your newly remodeled bathroom. You'll be surprised at what a change just getting painted will make for your space.
A fresh coat(or two) might not seem like much, but it will make a world of difference for your bathroom remodel on a budget. The room will even appear larger. A gallon of paint is relatively inexpensive and can easily be done on a budget.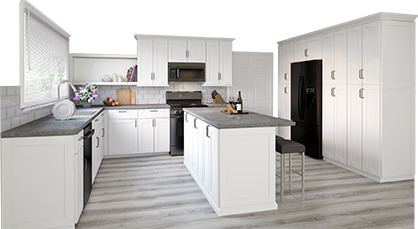 3D Kitchen Visualizer Tool
Bring your dream kitchen to life with our free kitchen visualizer!
Design Now
Change the Fixtures
When it comes time for a bathroom remodel, consider changing your bathroom fixtures. A new faucet and handle set will give you the clean look of fresh hardware in an updated design while also matching all other pieces within this space!
The simple act of swapping out bathroom fixtures can make your home look cleaner and more up-to-date. It's an excellent idea for those who want to remodel their shower or tub. By installing new faucets in these areas - sink, shower/tub, your bathroom will look shiny and new instead of rusty and chipping.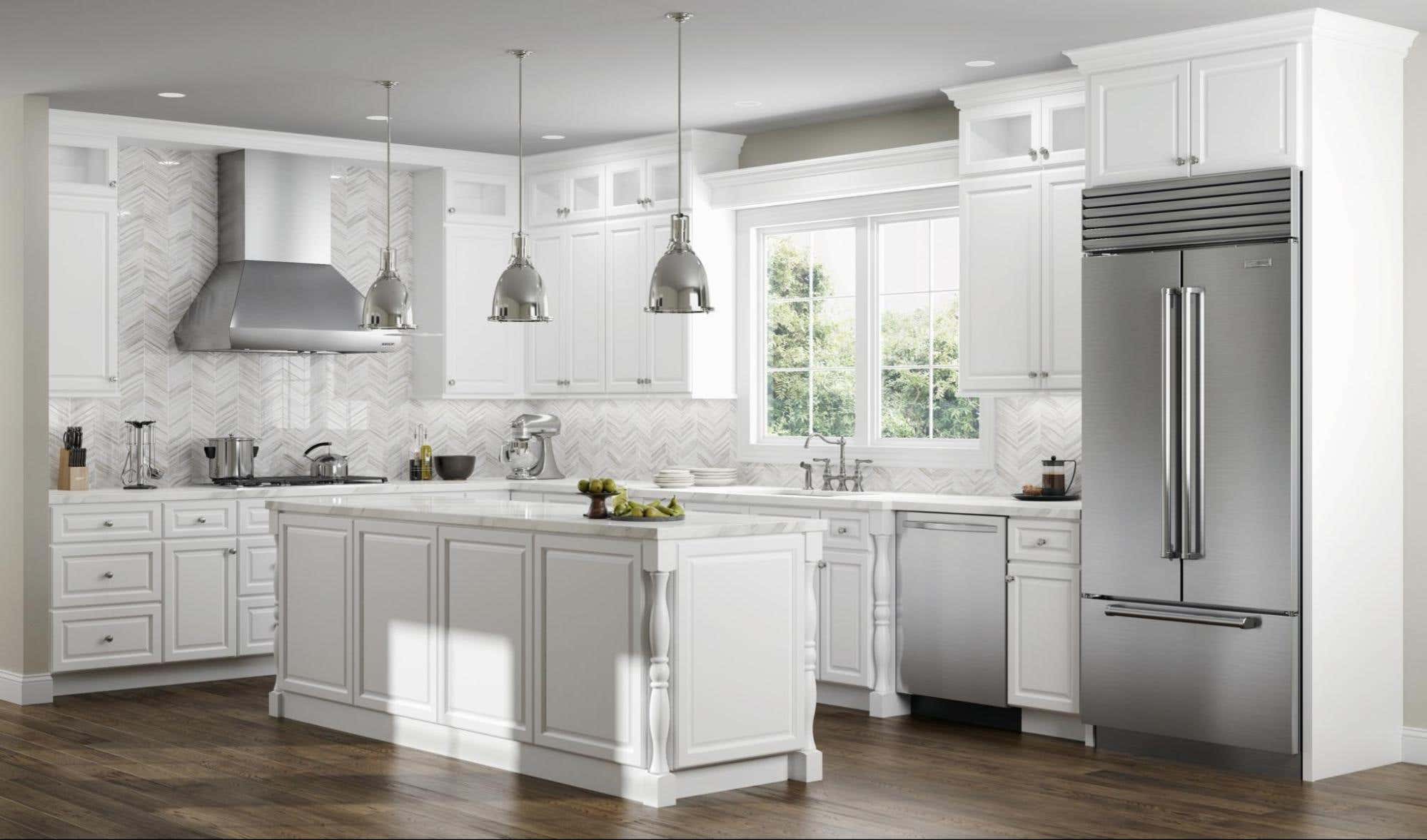 Refinish the Countertops with Contact Paper
Refinish the countertops by applying fake marble contact paper to your bathroom's peeling or cracking surface. This easy-to-use product is available on Etsy.
Thanks to its water-resistant material, you can use contact paper instead of expensive real stone options without worrying about it fading over time. This feature also makes them heat stable so that you won't have any issues with hot liquids seeping onto the surfaces below!
Trial runs may need some adjustments during the application, but once completed, this inexpensive alternative will look amazing, just like the real thing, while being cheaper - perfect for those on budgets who still want an elegant-looking space.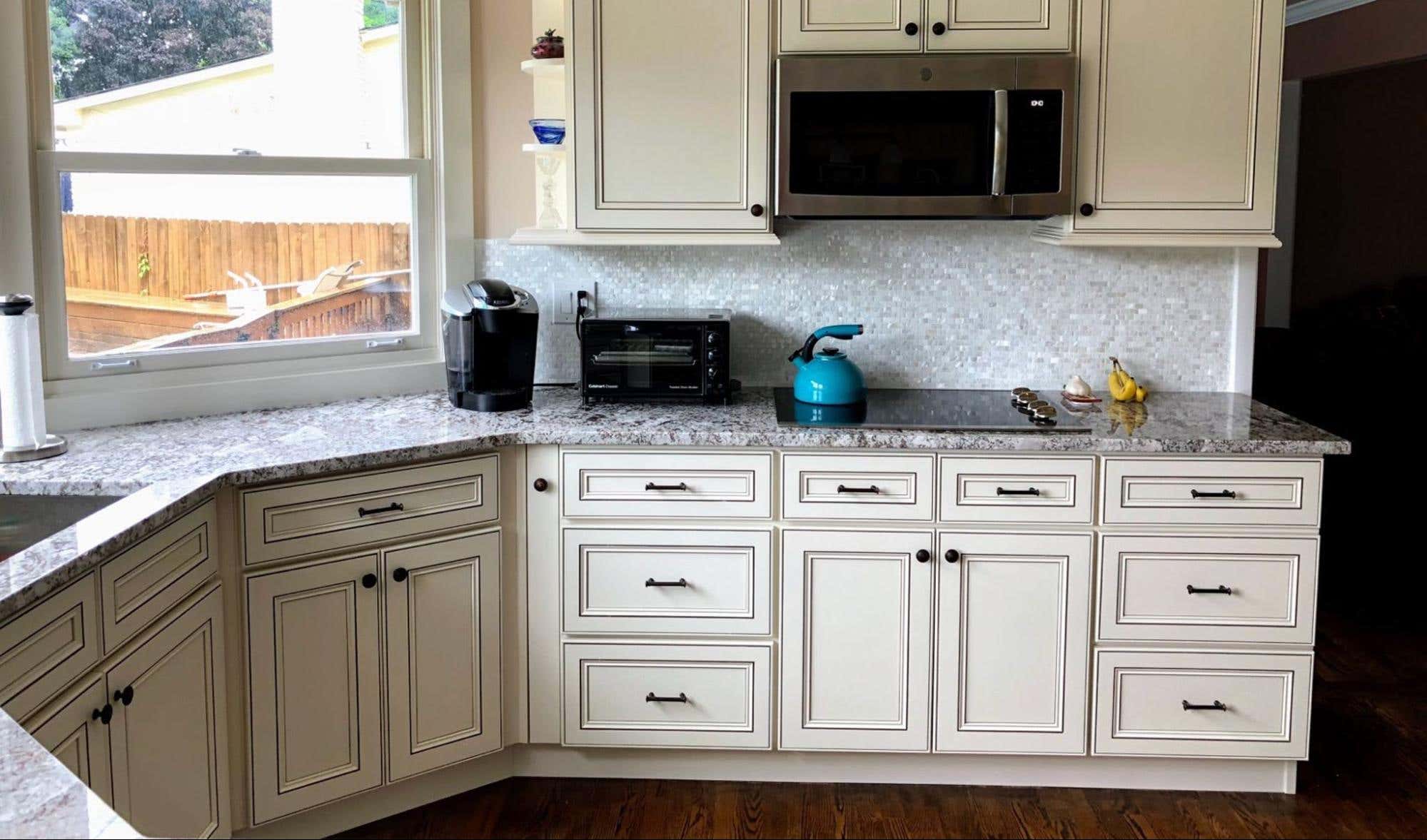 Add in More Storage Cabinets
To keep your bathroom accessible and clutter-free, add the top-rated bathroom storage cabinets from Lily Ann Cabinets. The small cabinets will hold extra toilet paper rolls, while two doors provide ample space to store all those cleaning supplies in their proper places without taking up too much room! It's made of mildew-resistant materials to handle any humidity level.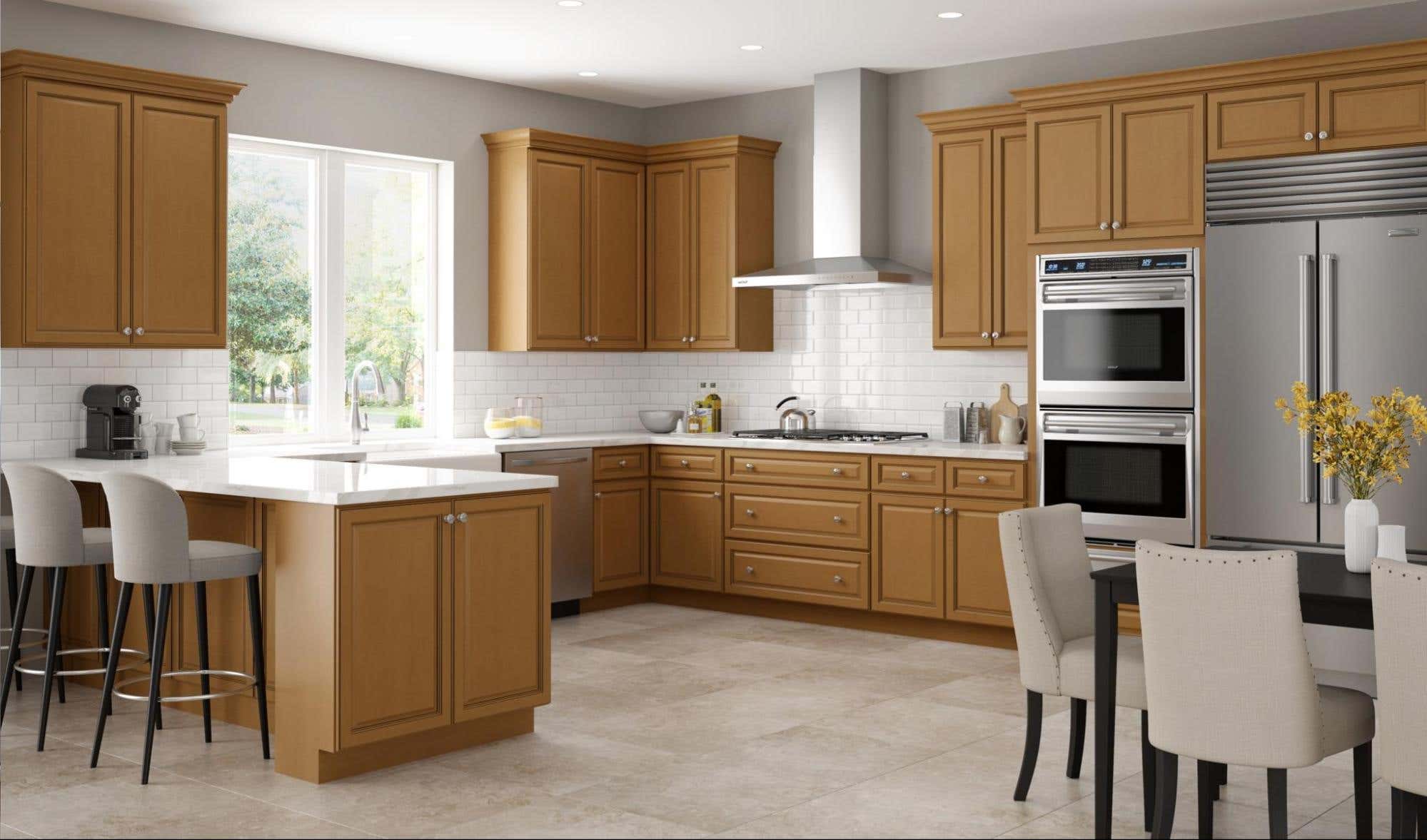 Our grey shaker elite bathroom cabinets are the perfect solution for adding more storage cabinets for your bathroom remodel on a budget.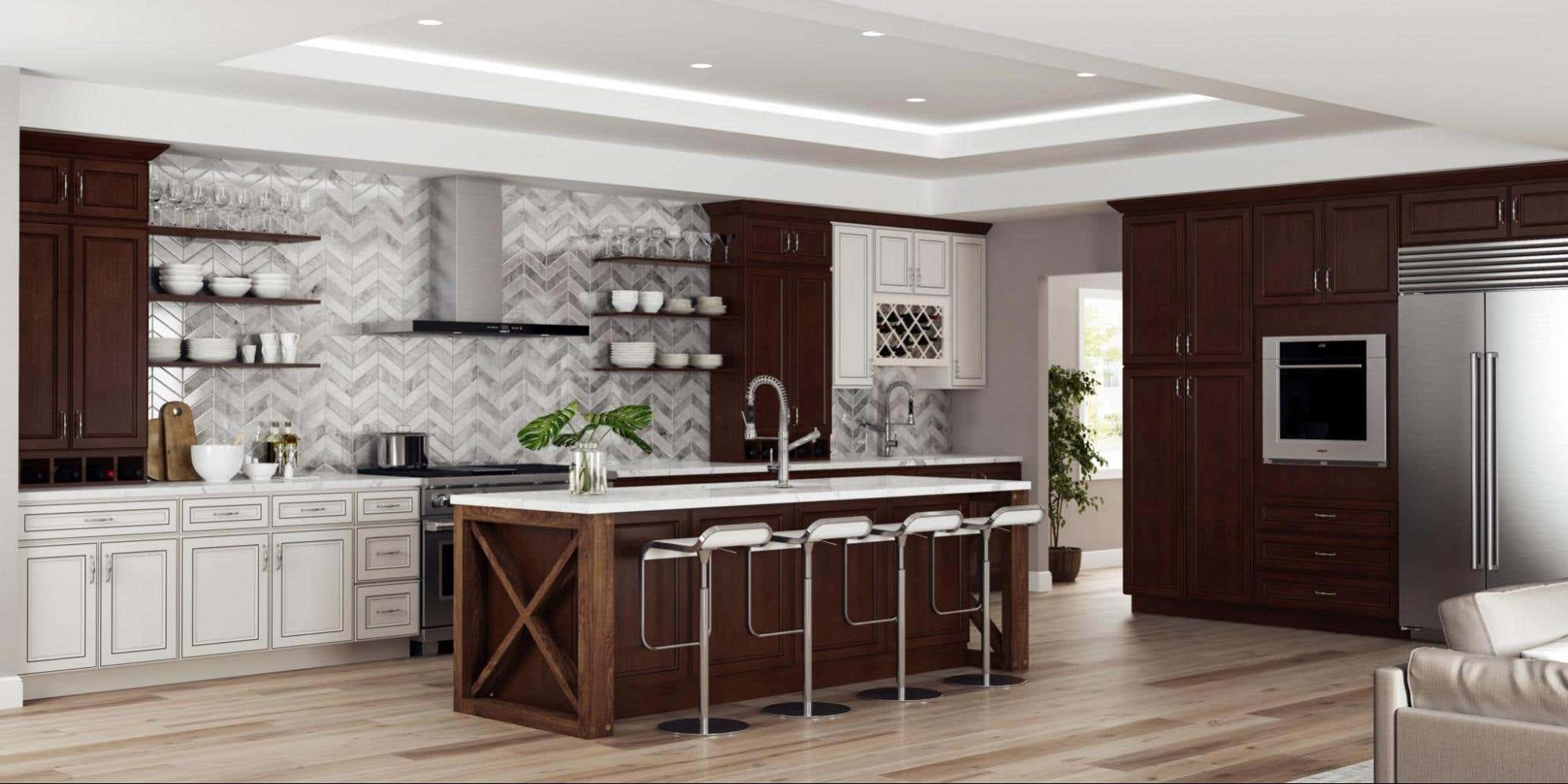 Getting professionally crafted ready-to-assemble bathroom vanities from Lily Ann Cabinets is your first step to creating the design of your dreams. We offer an impressive selection of bathroom cabinetry, and the best part is that you can always count on high-quality workmanship at discount RTA cabinet prices. You can request a free quarter door sample if you want to see how a particular finish looks with your bathroom furnishings.
The Best Value on RTA Bathroom Vanities
Whether a Lily Ann bath vanity is part of a luxurious bathroom remodeling project or a simple upgrade to replace worn-out bathroom cabinets, you will appreciate that we offer the lowest prices guaranteed. Yet you won't have to sacrifice quality, expertise, or customer service to get the best bathroom cabinetry with fast shipping straight to your door.
Refinish the Bathtub
The old green tub kits were once a showpiece for your home, but years of heavy use have left them in shambles and out of date. With an Amazon review rating high enough to withstand even the most stubborn stains or scratches (rated 4 stars), there's no reason not to try a bathtub refinishing kit. One look at this tub, and you can tell that refinishing the bathtub would be cheaper than replacing it!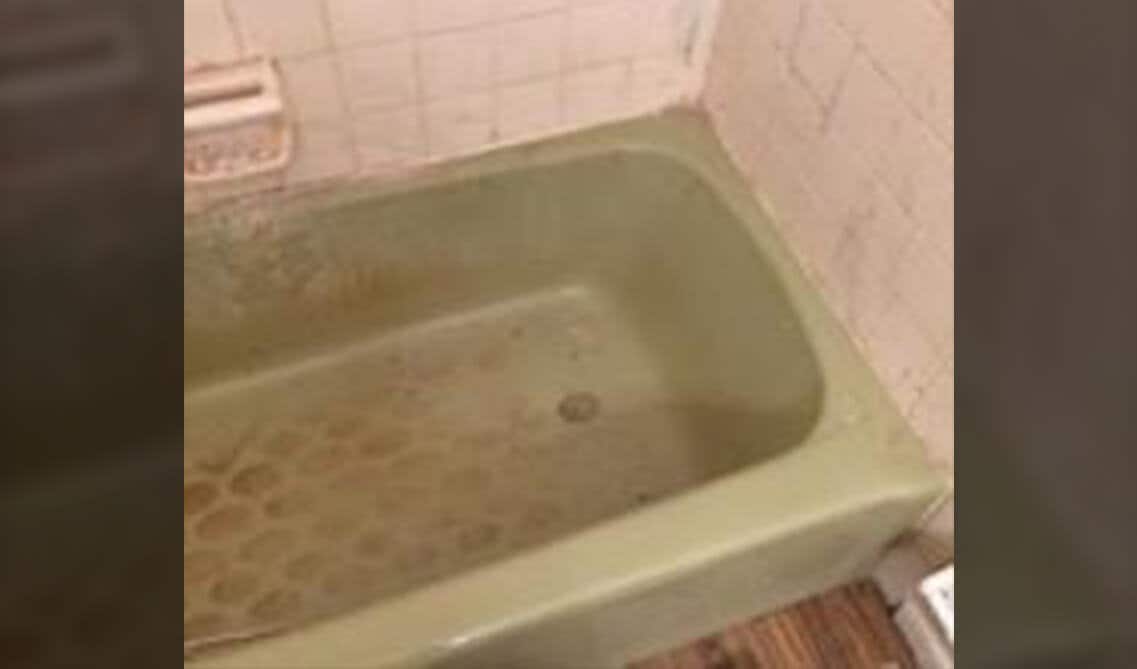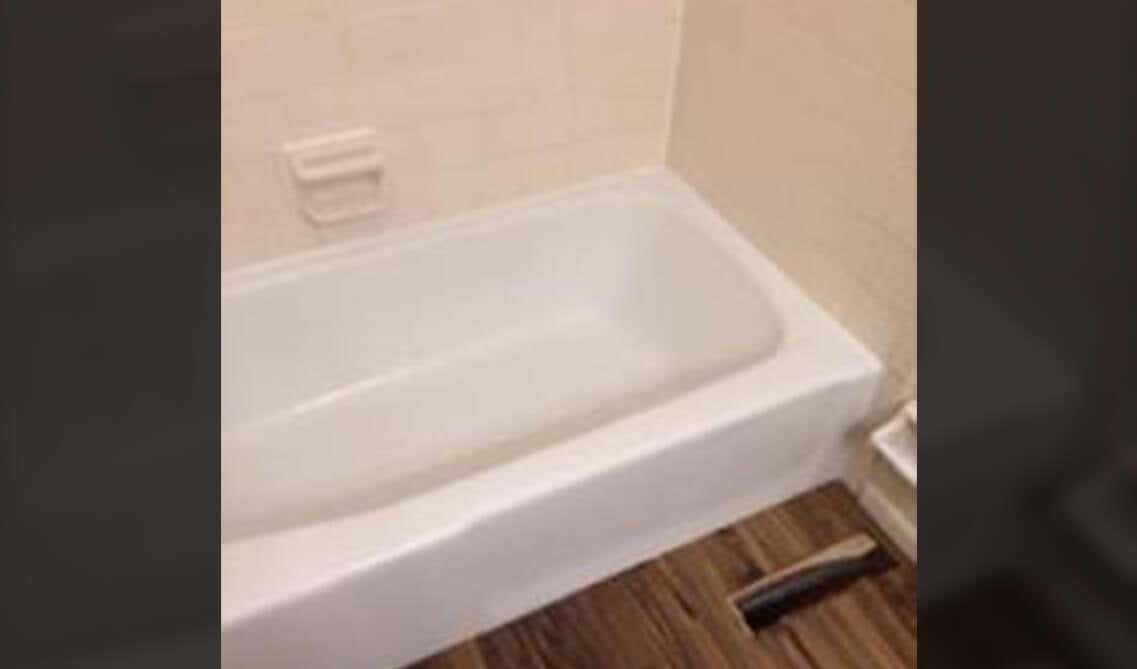 Add a Large Framed Mirror
Like a coat of crisp white paint, an ultra-big framed mirror creates the optical illusion that the bathroom is larger than it truly is. This provides more than just aesthetic benefits; it also makes certain tasks much easier when applying makeup or shaving sensitive areas with precision.
Consider a large mirror to maximize a mirror's impact and create a focal point on a wall. "I would go one size larger than you would originally expect," says Utah-based interior designer Andrea West, owner of Andrea West Design. "When you go a little bit larger in your scale, it makes it look so much more dramatic, continues the line of vision and it visually expands the space." - Expert rules and tricks for decorating with mirrors - Washington Post.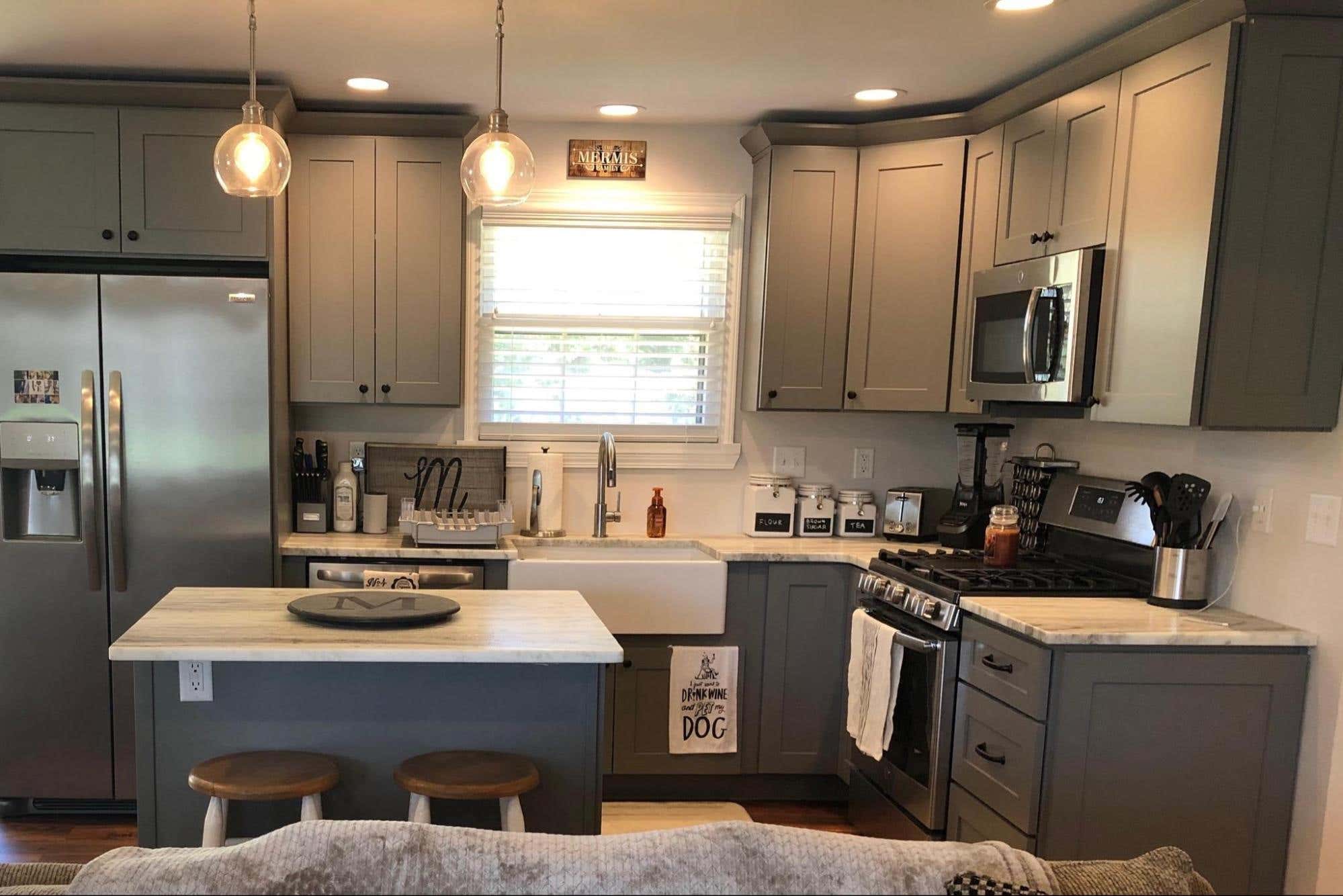 There are many ways to find a mirror you love, but if the stores don't have what you're looking for, try yard sales or garage sales. Choosing interesting frames and pairing them with newer glass is an easy DIY mirror project done at home using materials found around your house.
Refresh Window Treatments
Most homes will have frosted glazing for privacy, so a window treatment tends to be chosen to bring color or pattern into the room. It also adds warmth and gives the perfect finishing touch to your décor.
If you have a large window in your bathroom that's giving off an old, dingy appearance, installing new curtains or shades will refresh the space. Roman Shades made from sheer fabric are incredible for this type of room because they let light into the restroom but preserve privacy at night by blocking out any exterior views—make sure to pick mildew-resistant fabrics!
The Roman Shades are the ultimate bathroom window treatment. They allow you to control natural light and add softness and privacy to your bathing area while still looking aesthetically pleasing with any design aesthetic! With endless color and pattern options, there's no limit when it comes down to deciding what kind of style will best suit both functions needs as well as aesthetic preferences.
FAQ:
Are you ready for a bathroom remodel on a budget?
After reading through our 10 bathroom remodel ideas on a budget, you should know what you can and cannot do to save money on your home project, from simple projects such as changing your window treatments to changing fixtures. And more complex but budget-friendly tasks, such as refinishing your bathtub or adding RTA cabinets for more storage, can change the feel and look of your bathroom for a cheaper alternative than an entire bathroom renovation. Contact us today for your free design quote.